Are you bored with the icon theme set currently installed on your Linux machine? Maybe you think that there aren't that many nice icons you can try out and that's why I'm here to change your view on that.
Here are the top 10 icon themes you should try.
1. Mono Dark Flattr
The beautiful Mono Dark Flattr is a fork of Flatter and Ultra-Flat-Icons with the aim to combine Ambience/Mono Dark themes with the latest flat design trends.

To install this icon theme, clone its git repository into /usr/share/icons/mono-dark-flattr-icons and then set your icon theme to Mono-dark-flattr-icons using Gnome Tweak Tool.
2. Simple Icon Theme
Simple Icon Theme is a customization project on Deviant Art by kxmylo. As the name implies, it is indeed simple but has managed to maintain a beautiful modern appearance.
It features rounded flat design-inspired app icons with white circular borders.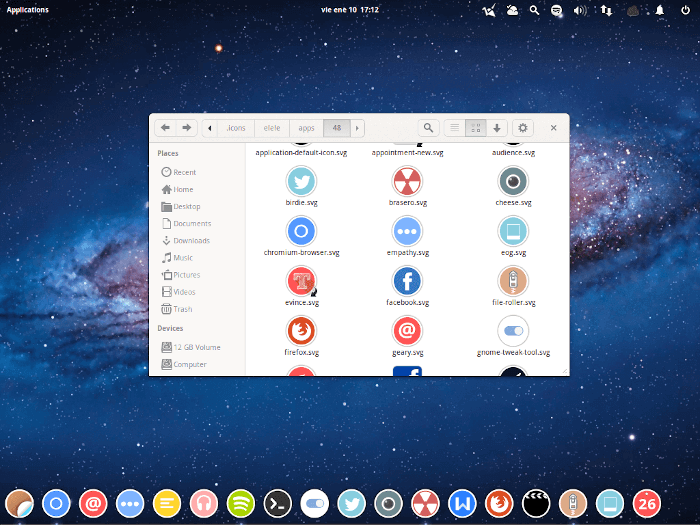 3. Canta Theme
The Materia theme-based Canta Theme comes complete with a beautiful shell theme and an eye-candy icon pack.
It has both light and dark theme color variants with circular icons that have backgrounds depending on the app.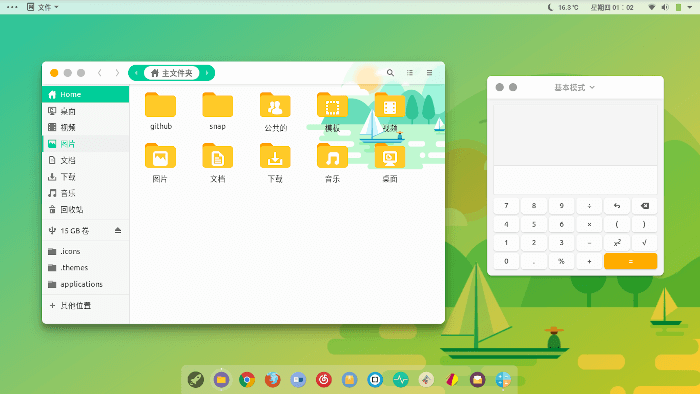 4. Plane Icon Theme
Plane Icon Theme is a beautiful icon set that is inspired by the Paper project and works best with dark theme variants. Its app icons have no backgrounds while files and folder icons have shadows.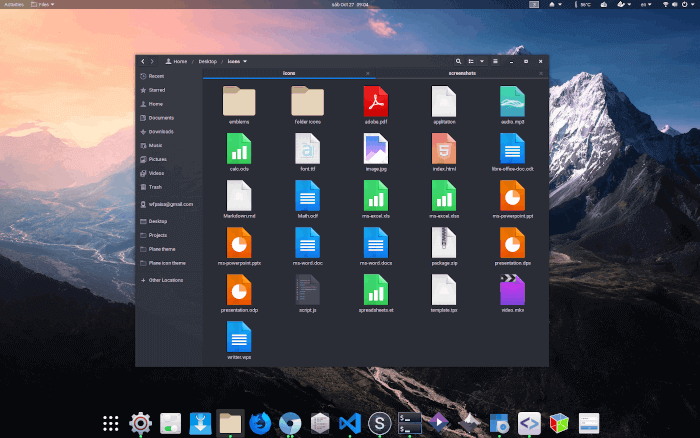 To install this icon theme, download the latest version of its git repository in ./build/zip-variants/, and then unzip in [USER_FOLDER]/.local/share/icons directory and then change icon set with Gnome Tweak Tool.
5. MacOS iCons Collection
The name says it all; macOS iCons Collection is an all-you-can-get icon pack filled with hundreds of MacOS-like icons.
Throw in your favorite macOS-like dock, theme, and wallpaper, and you're on the way to having a replica of macOS on your Linux machine.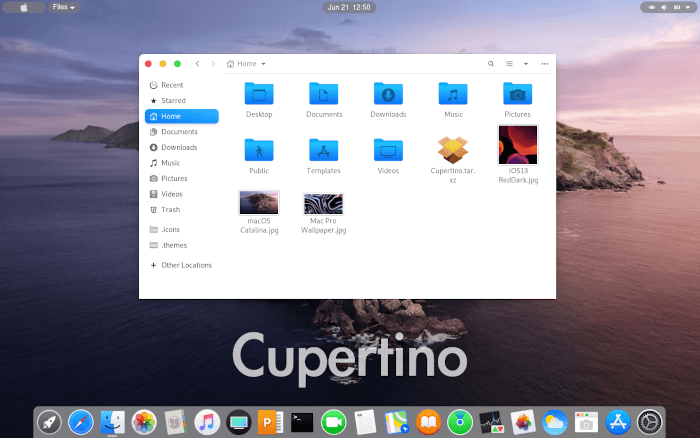 To install this icon theme, download macOS.tar or macOS11.tar file and extract it and then copy the extracted "macOS" or "macOS11" folder and paste it inside the .icons folder. Then use the Gnome tweak tool to set the new icon theme.
6. Zafiro Icons
Zafiro Icons were created with the flat design technique in mind. The icons are square in shape with slightly rounded corners and seemingly washed-out colors that give them a stylish minimalist look.
To install this icon theme, clone the git repository and move the folder of icons to ~/.local/share/icons (in user mode) or /usr/share/icons (in root mode)
, then set the icon using your preferred tweak tool.
7. Dual Icon Theme
Dual Icon Theme is a beautiful flat design-based circular icon pack with shadow gradients that typically split the icons into 2 parts.
App icons that are natively circular are given theme-styled gradients and others are given circle backgrounds with fitting colors.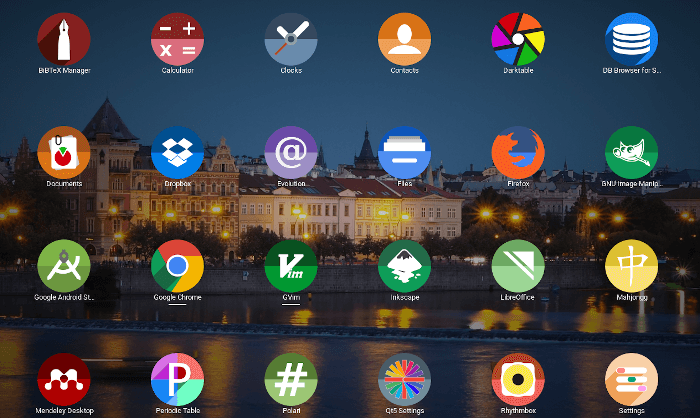 8. Infinity Icon Theme
Infinity Icon Theme is a pack of beautiful icons without a background. All the icons spot bright colors with some app icons being round, some square, and others (e.g. the settings icon) being as they are.
Being a theme that brings a clear theme to the desktop environment, it works best against dark backgrounds.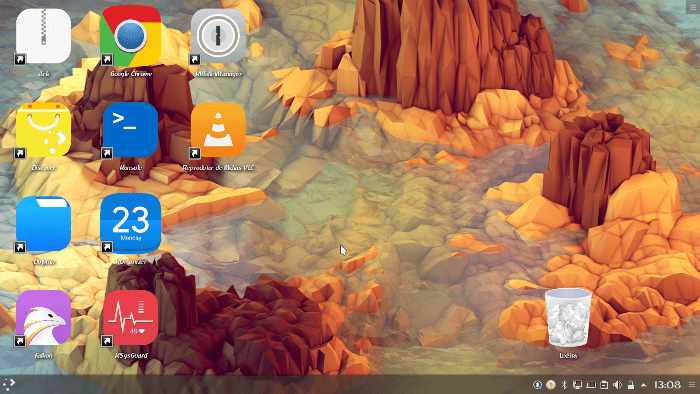 9. Suru++
Suru++ (pronounced Suru Plus) is an elegant icon set containing glossy-looking icons with implied gradients. The app's icons are square with rounded corners.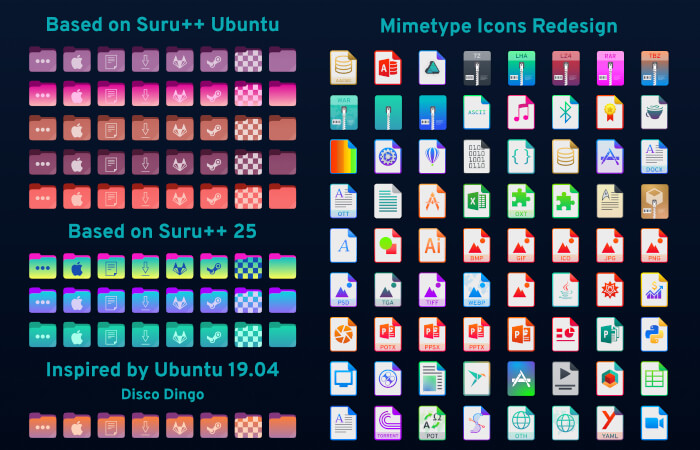 To install this icon theme, use the following PPA.
$ sudo add-apt-repository ppa:gusbemacbe/ppa
$ sudo apt-get update
$ sudo apt install suru-plus-pack

10. Deepin Icons Collection
Deepin OS is known for its beautiful user interface and you can trust its icons to be the same. The Deepin Icons set is based on Papirus icon theme which is based on Paper icon theme.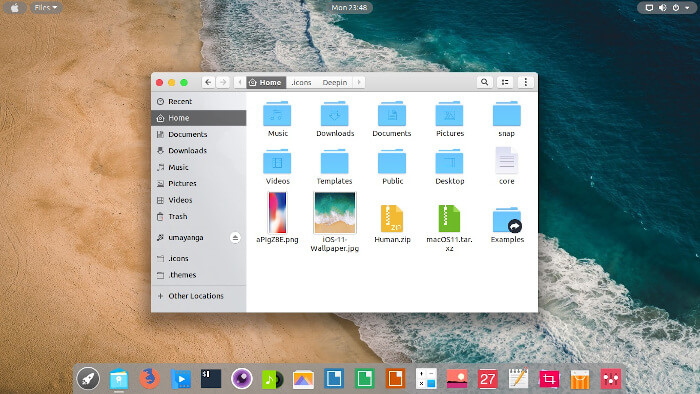 To install this icon theme, download and unpack the archive contents to your /home/username/.icons directory and then set the icon from your theme settings app.
Notable mention – Trevilla Theme
Trevilla Theme is a Metro Style theme set that will give your desktop a Windows-like UI/UX. It comes in several color variants and has support for GTK 3 theme engine.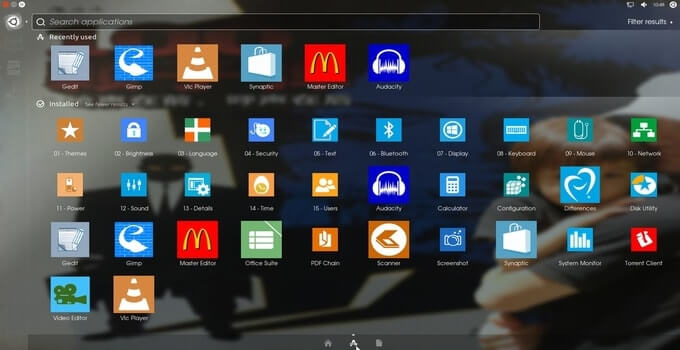 That wraps up my list for you and I hope you're able to finally stylize your desktop environment to your taste.
Have you already familiar with any or all of the icon themes above? Share other theme suggestions with us in the comments section below.