We are sure you must be already on some social media giants in pursuit of improving your business marketing strategies. Social media platforms are indeed a great way to reach out to a massive audience out there. Therefore, the more platforms you are on, the better the chances of you connecting with the audience.
[ You might also like: 10 Best Email Marketing Services for Your Business ]
Through this post, we will introduce you to some impressive social media platforms which you must check out to improve your business and in case, you are not on any of these giants, consider creating an account soon and give a turning point to your business!
1. Facebook
Facebook has gained huge popularity and it's one of the widest used social media platforms that needs no introduction at all! Suitable for organic and paid marketing, Facebook is one of the most used platforms to make a purchase. It is equipped with numerous features that not just let you connect with friends but also initiate live videos and post stories.
You can use organic content for brand marketing or scan the Facebook user base for effective marketing. Also, Facebook is on its way to prioritize shopping using Facebook shops.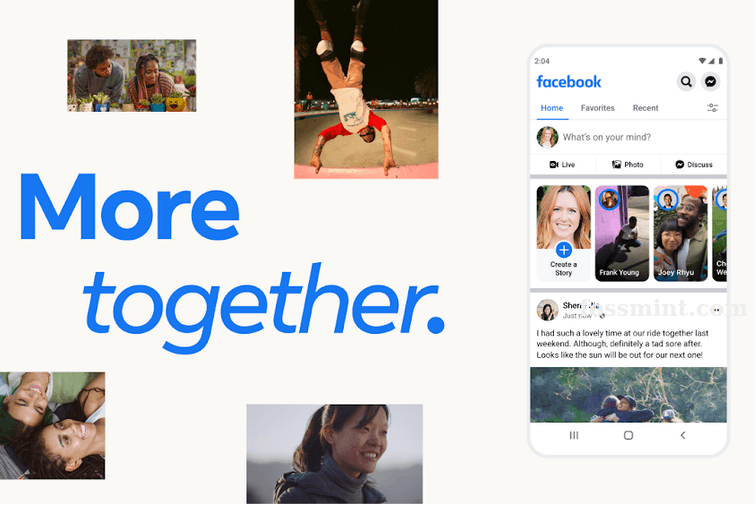 2. YouTube
YouTube is our second choice due to its popularity and user base. This social media app is the largest video platform and second-largest search engine followed by Google.
YouTube is a great way for your brand marketing by establishing the brand with big marketing agencies. It's been greatly noted that the products advertised on YouTube have 70% selling potential due to being bought by its users.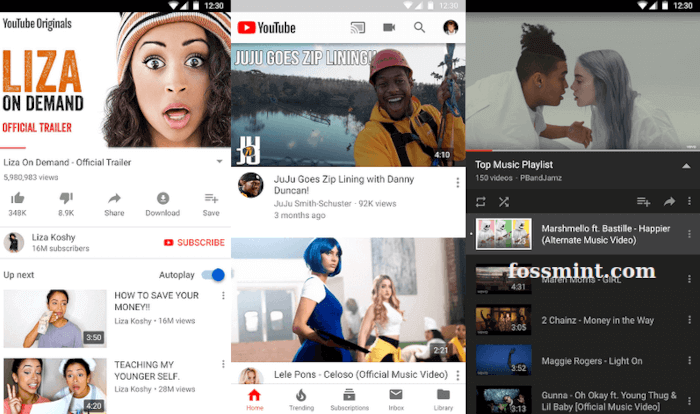 [ You might also like: 20 Best Youtube Tools to Grow Channel, Revenue and More ]
3. WhatsApp
WhatsApp is the world's number one messaging app that has also been reported as the world's favorite app! Occupied by Facebook, WhatsApp is home to 50 million businesses due to its attractive and engaging features such as customer service conversations and advertisement of products in a catalog.
Plus, Facebook of lately announced that brands using WhatsApp Business App will be seamlessly able to create Instagram and Facebook ads that will let the user initiate a conversation by just clicking on "click to WhatsApp".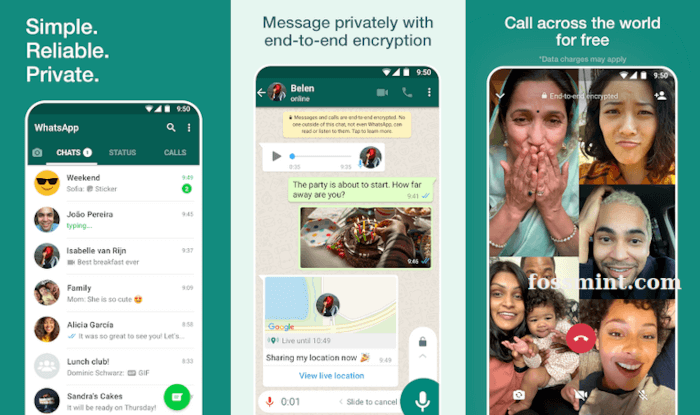 4. Facebook Messenger
Facebook Messenger is a standalone app owned by Facebook, which is to be downloaded separately to get through the chat and messages. It possesses many ads like inbox ads, sponsored messages, etc. that link the user contacts from Instagram and Facebook, letting customers easily message brands for services.
This app features greetings, auto-replies, and away messages for effective customer relationships.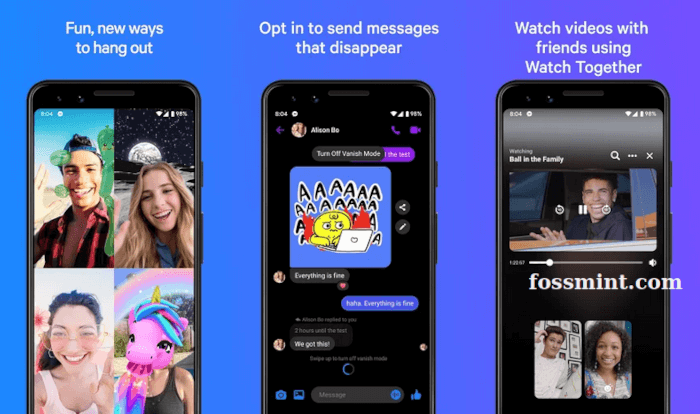 5. Instagram
Instagram is another excellent social media platform owned by none other than the giant Facebook. This platform started as a photo-sharing platform but with passing years, it has also stepped into the world of social commerce or e-commerce.
Instagram can be called a virtual shopping site as it houses plenty of features to help your business expand and make impressive sales. However, don't forget to make a strong virtual stand on this platform to improve the user base for better sales.
[ You might also like: The 8 Best Instagram Analytics Tools to Track Metrics ]
6. WeChat
WeChat is known commonly for chatting but it has much more to offer. This Chinese dominant app allows the users to message, make video calls, use government services, play games, call rideshares, do the shopping and lots more. The app is well known when it comes to businesses and sales and makes a great choice for those interested in expanding their business in the China market.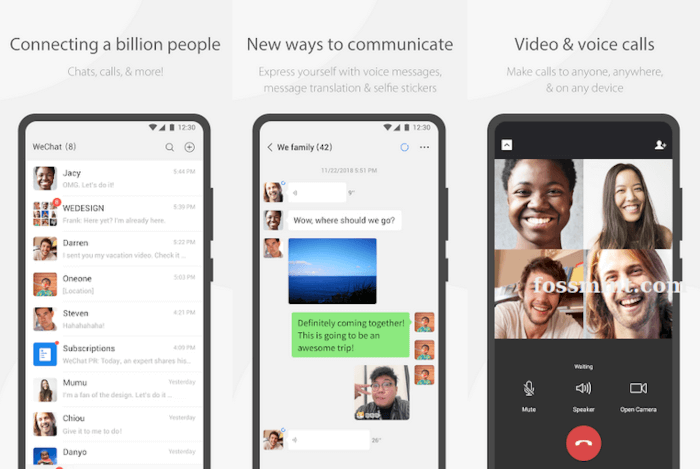 7. Linked In
Microsoft-owned LinkedIn has recently seen popularity when the users and brands started approaching it as a great platform for business marketing due to the hefty number of a professional and educated population.
LinkedIn marketing can be a super-secret for those into B2B marketing and brand switch professional users due to features like organic content, product pages, LinkedIn Live plus, and LinkedIn ads.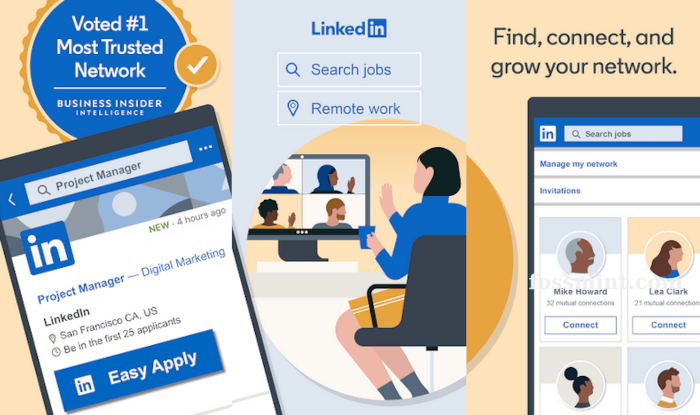 8. Tik Tok
Tik Tok might be blocked in several countries but it is still one of the busiest social media platforms! This short video making platform is famous amongst the young population and uses a unique algorithm to attract an audience. However, this app can be extremely confusing for brands due to intimidation of what kind of content to post and how to work with Tik Tok influencers.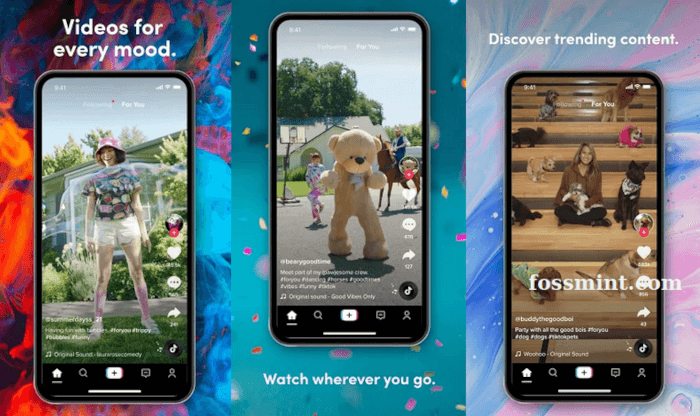 [ You might also like: The 12 Best Tik Tok Alternative to Create and Share Videos ]
9. Douyin
Douyin was created before the emergence of TikTok. This Chinese version of the famous short video app is quite popular when it comes to users. This platform can be a bright chance to reach out to the youth in China for business progress and sales.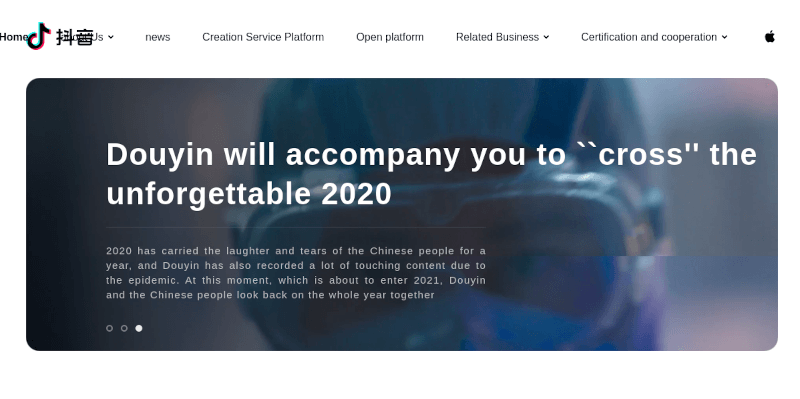 10. QQ
QQ is China's second-largest messaging platform owned by Tencent, a tech giant in China. It features text and voice messaging, audio and video calling, group creation option with other interactive features like music, games and shopping.
Primarily used by the younger generation, this developed channel is decent for e-commerce and advertising options.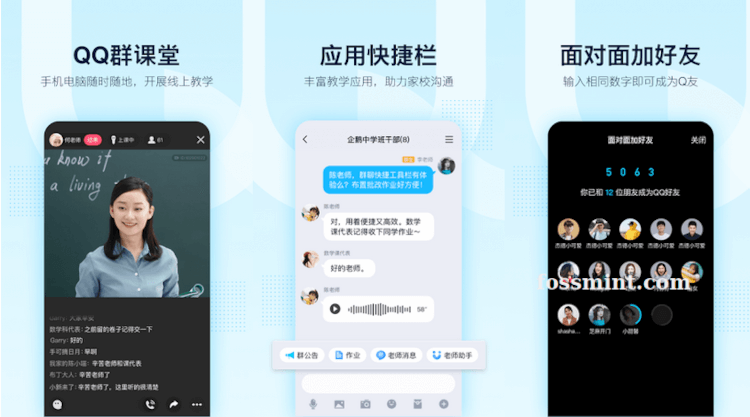 11. Sina Weibo
Sina Weibo is just like Twitter, a Chinese version though! This well-known and oldest microblogging channel of China has many competitors. It has powerful back-end advertising, lottery contests as well as established influencer channels as features.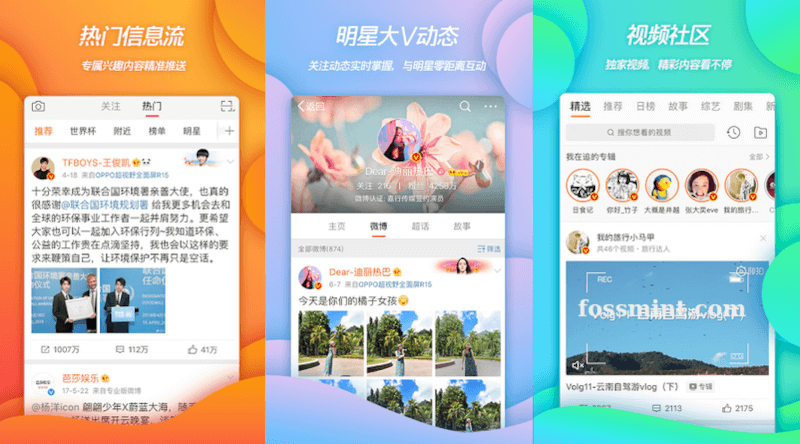 12. Telegram
Though Telegram is a messaging app, its massive user base gives it a social media platform feel due to providing features like large group chats and public one-to-many channels. This privacy-oriented platform is soon going to anoint an ad platform while the brands can take an opportunity to build a user base in the meanwhile. It will offer some of the functionalities like broadcast and group channels, organic awareness using chatbots, etc.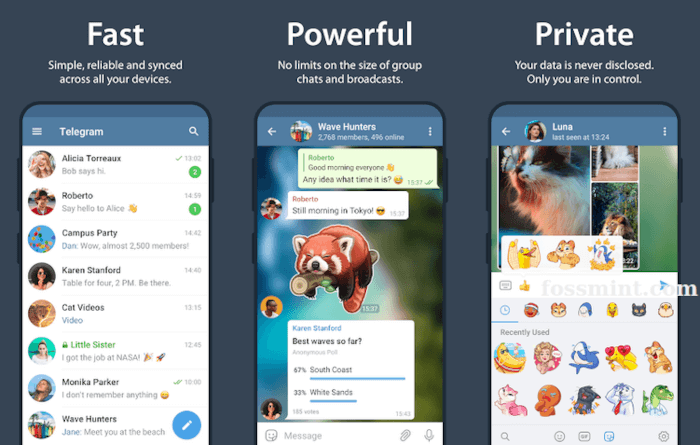 13. Snapchat
Snapchat is a fun filter-based app, which is used majorly by young gentry. This platform is a decent decision for those who are looking ahead to get attention from Gen Z using Snapchat ads and business.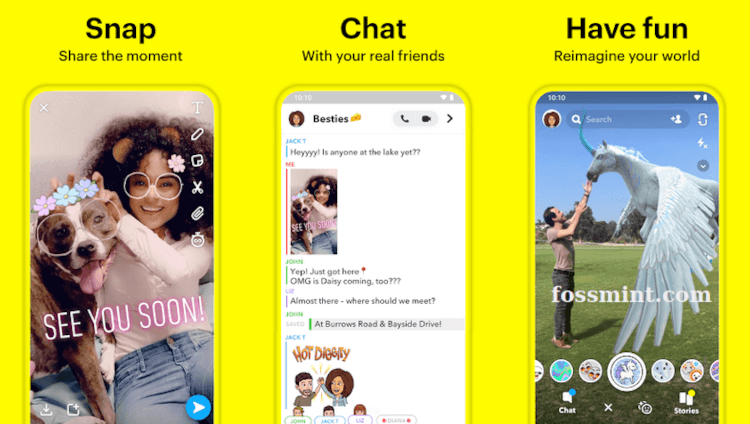 14. QZone
QZone is yet another app from the house of Tencent with an endless user base in China. This social media platform can be customized and lets the users share blog posts, videos, and photos.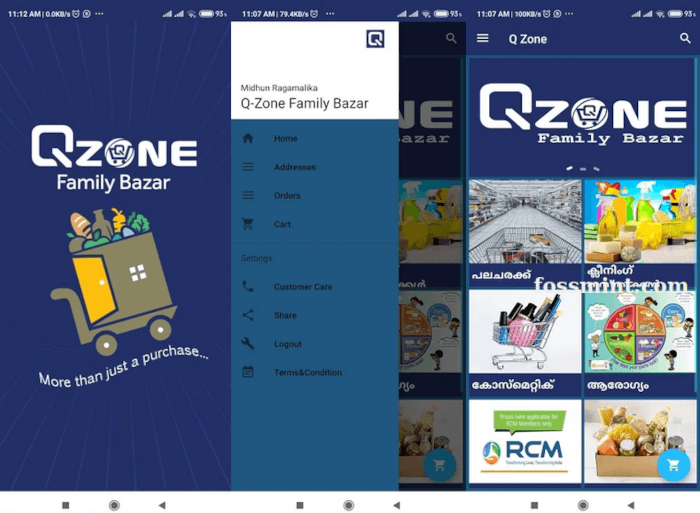 15. Kuaishou
Kuaishou is also known as Kwai in China, which is a short video-making platform developed by Tencent. This tool directly competes with TikTok and also offers live streaming. It lets users buy in-app products from the influencers who Livestream while also letting the users send virtual gifts to influencers. Brands such as NBA, Volkswagen, etc. can be found on Kwai.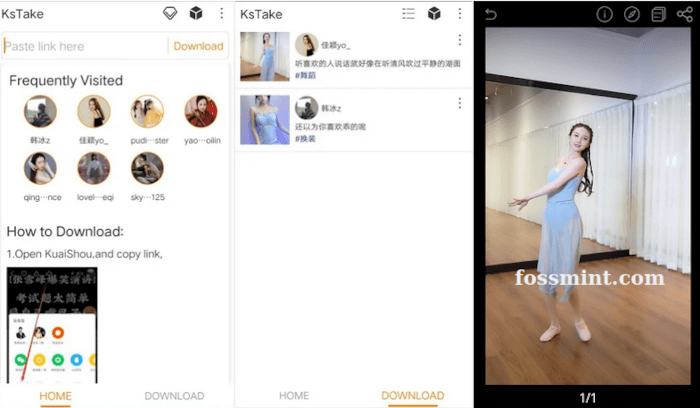 16. Pinterest
Pinterest is a humongous social media platform housing data relevant to multiple niches. This modern yet independent platform gives brands a chance to advertise their content related to life events. With its positive market reputation and faith of users, it is a must-have from e-commerce and brand marketing.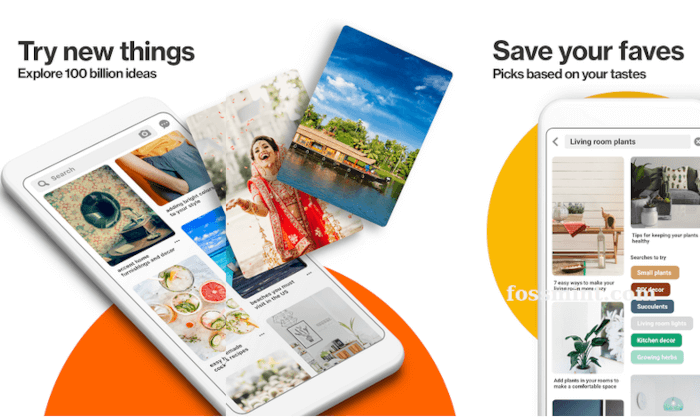 17. Reddit
Reddit is owned by Conde Nast and it is constantly seeking new users while rolling out new features. It operates based on various niches to gain the attention of the audience and increase the user base. However, you cannot completely rely on Reddit for hardcore sales, influencer marketing and branded content. But, you can rely on the ads platform to take their business up.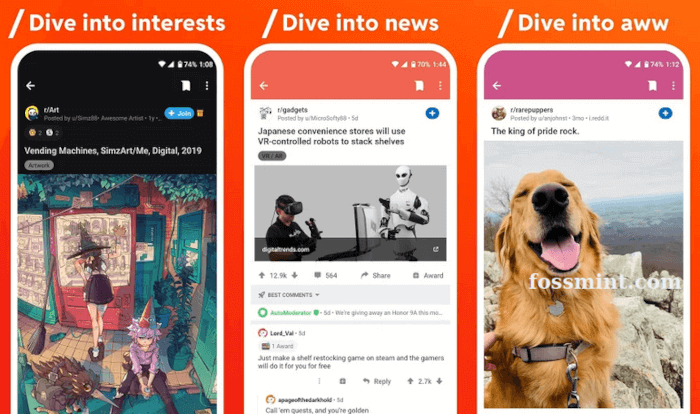 [ You might also like: The 10 Best Reddit Apps for Android ]
18. Twitter
Well, you don't always need a vast user base when name recognition is enough to attract the audience. Twitter is one such example that might not have a heavy user base but its name is heard far and beyond by many. The lion's share of the population you will find here is related to politics, journalism, and the entertainment industry. Talking of its use for marketing, organic Twitter marketing, and its great ad and customer service platform can gauge a large audience base.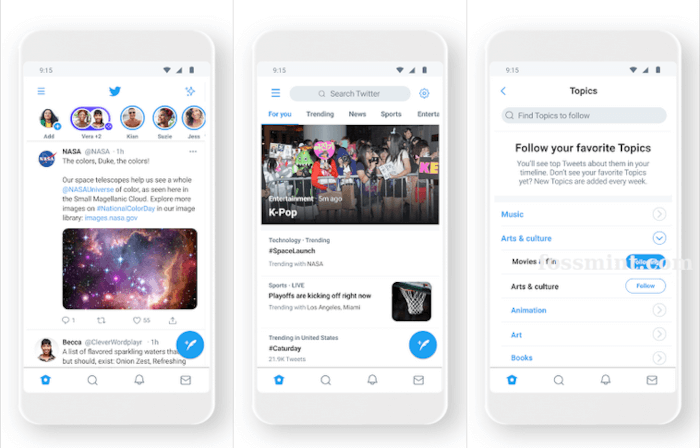 [ You might also like: 6 Twitter Tools to Find Most Retweeted, Insights and More ]
19. Quora
You might be familiar with Quora if you have been searching for answers related to a specific niche. Just like Quora, it is another question and answer site that takes a steep position in the SERPs. This user-friendly platform has endless advertising options with features like promoted answers including content sharing capabilities for blog posts.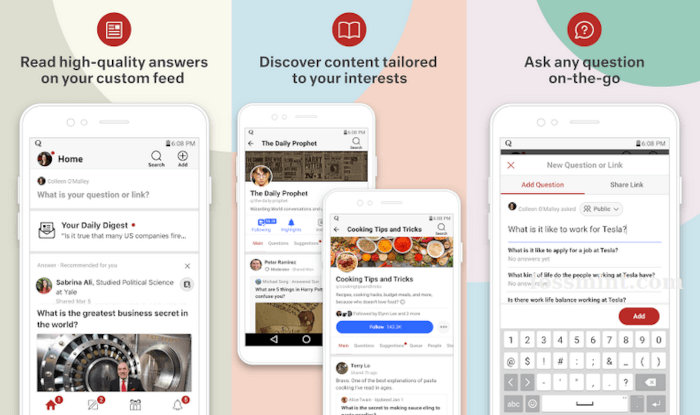 20. VKontakte
A copy of Facebook, VKontakte has a platform enriched with millennial users. Therefore, it is nothing less than a pool of publicity that features everything related to eCommerce and brand awareness when it comes to brand marketing.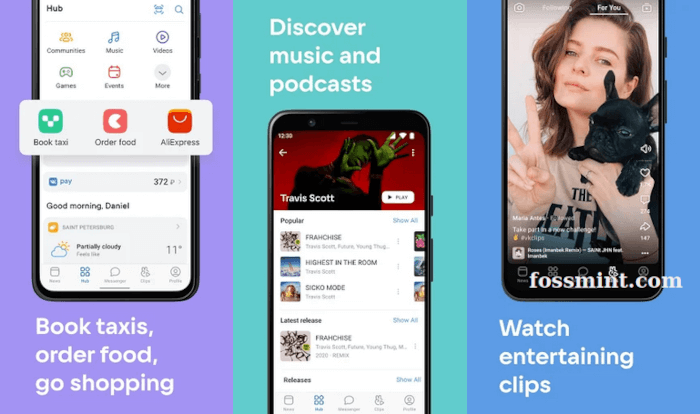 Conclusion
For establishing your online business, marketing is foremost. These 20 social media apps of 2021 will ensure the best way to take your brand a few steps ahead of any other marketing strategy.