If you have worked with teams in the past over the years then you must have come across AGILE (an iterative approach to project management and software development) methodology.
Don't Miss: 9 Productivity Tools for Linux That Are Worth Your Attention
JIRA is an Agile-based management tool that provides developers, designers, and team members with bug tracking, issue tracking, and other project management functions including customizing workflows, collaborating with external teams, and releasing software.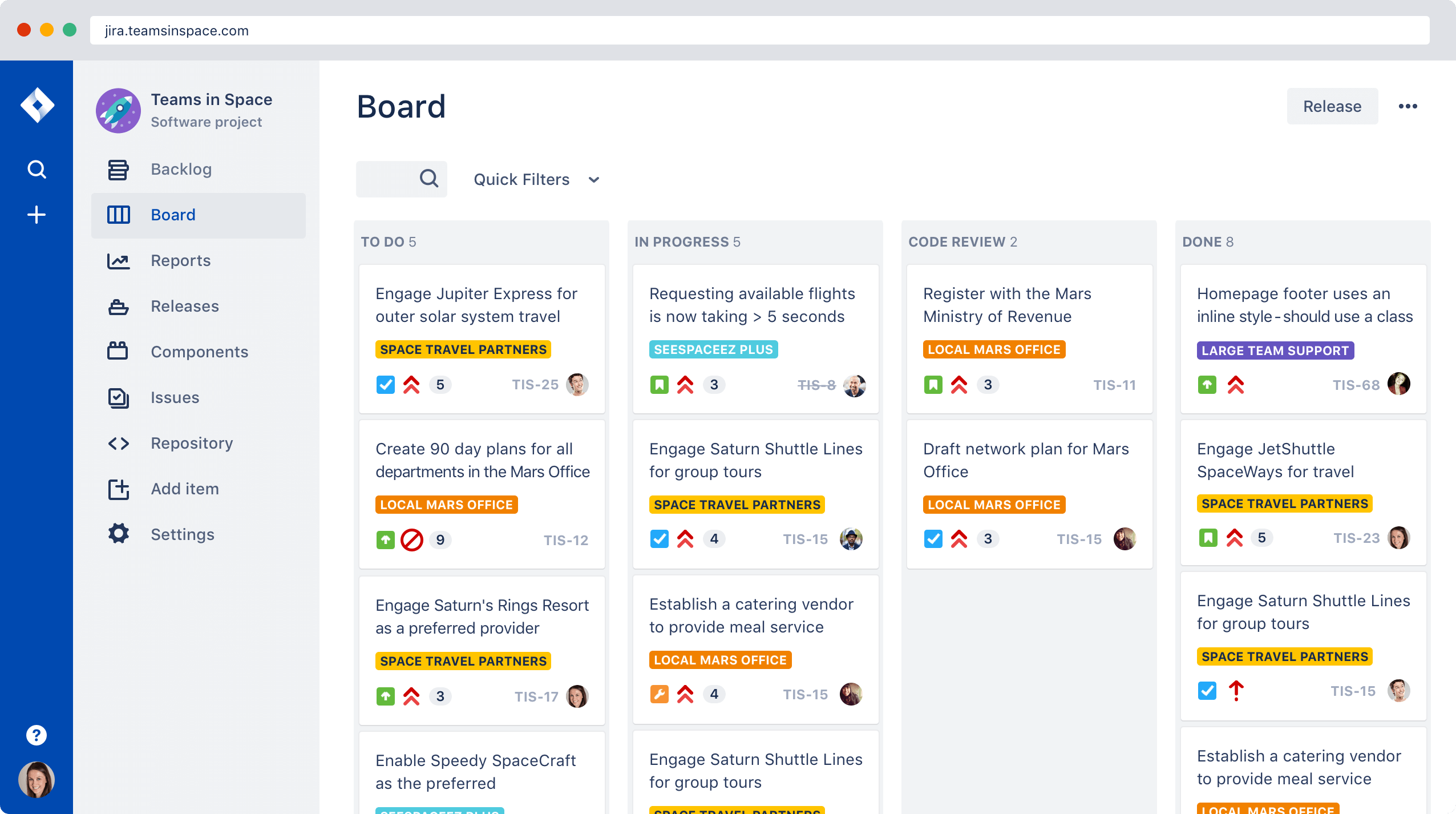 JIRA Software is developed and maintained by Atlassian to support any agile project management methodology developers decide to use. However, its services are hosted in the cloud which, by default, poses its own inconveniences. That is why we were excited to see that there is at least one awesome desktop client available for teams to use in the form of Chronos Timetracker.
Chronos Timetracker is a free, open-source, cross-platform, and modern-looking desktop client for JIRA with which you can easily keep track of work cycles, upload both automatic and manual work logs, etc. You can also perform tasks like open a new tracker, browse tasks and move them to "Done".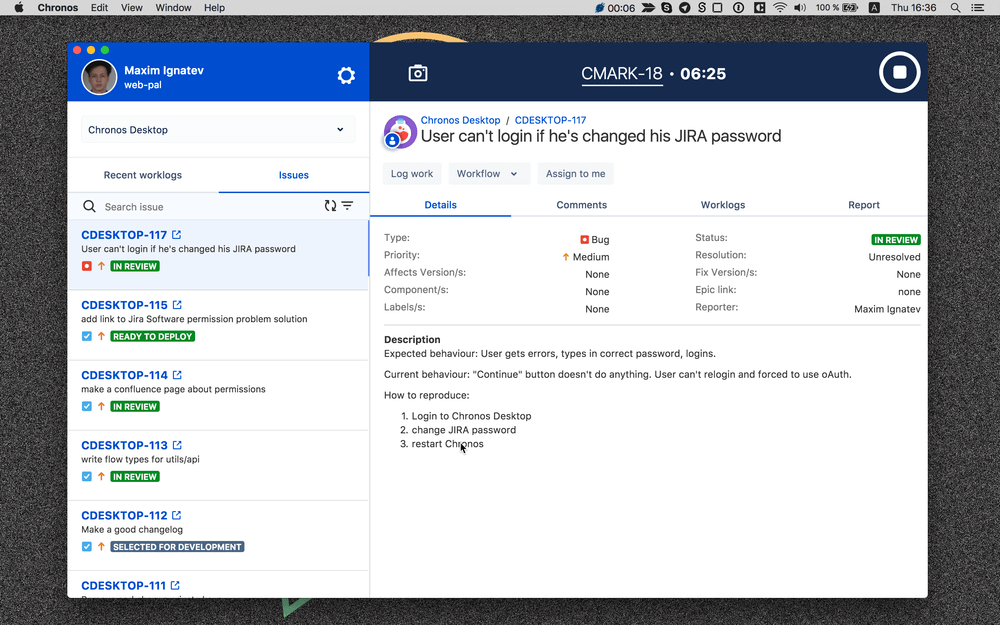 It features a minimalist User Interface with nice icons, fonts, colors, and borders.
Features in Chronos Timetracker
Freeware: Chronos Timetracker is free for everyone to download and use.
Open Source: Chronos Timetracker is released under the MIT license with its source code available on GitHub.
Cross-Platform: There are compiled versions of Chronos Timetracker available for Windows, Linux, and Mac users.
Chronos Timesheets: A rich and flexible JIRA plugin that allows you to view worklogs, activity levels, and calculate salaries.
Browse, create, and track tasks.
Move tasks to "Done".
Advanced reporting tool using Chronos Stylesheets.
Chronos Timetracker is built with a handful of frameworks including, Electron, React, Redux, and Atlaskit, to mention a few and it is maintained by a small team of developers.
It is large, informative, and easy to use by both project managers and developers.
[mks_button size="medium" title="Download Chronos Timetracker for Linux" style="squared" url="https://chronos-api.web-pal.com/release/AppImage" target="_blank" bg_color="#529b30″ txt_color="#FFFFFF" icon="fa-download" icon_type="fa" nofollow="1″]
Remember, however, that you will need to already have a JIRA account to use Chronos Timetracker. If you don't have one then you can try out the free 30-day trial.
What do you think about Chronos Timetracker? Are you a member of a team that uses some other time-tracking and project management software? Share your opinions with us in the comments section below.