Google Chrome is easily the most used browser when you take into account the number of desktop/laptop and mobile phone users. Many power users, like myself, have at least two browsers that they rely on, and more often than not, Chrome or a Chrome-based browser is among them.
Today's article focuses on extensions that make listening to music on Google Chrome an enjoyable experience. Given the popularity of this browser in today's market, the number of music extension options shouldn't come as a surprise. However, it can be more difficult than necessary to choose the right one for yourself and that's where we come in.
Here is a list of the best Google Chrome extensions designed to make your music experience the best that it can be. They are ordered alphabetically.
1. Audiotool
Audiotool enables users to produce music online using drum machines, audio samples, synthesizers, and effects.
Users can connect to desktop devices using virtual cables as well as take advantage of over 50,000 presets provided by the community.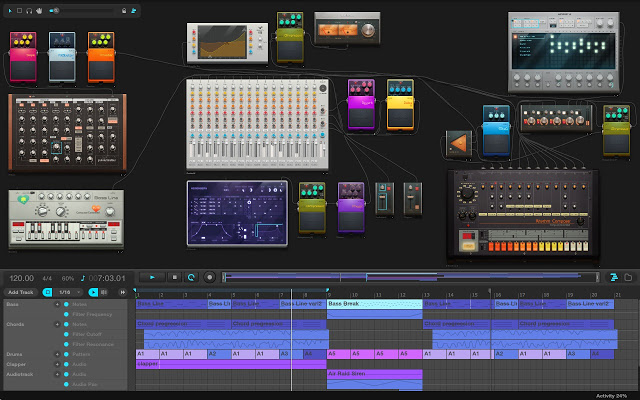 2. Audio Channel
Audio Channel gives you the ability to customize your browsers' audio output using an audio compressor, a 32Hz-16kHz equalizer, volume control with up to 400% boost, a stereo/mono toggle, pitch shift, reverb, and karaoke mode for a fun singalong session.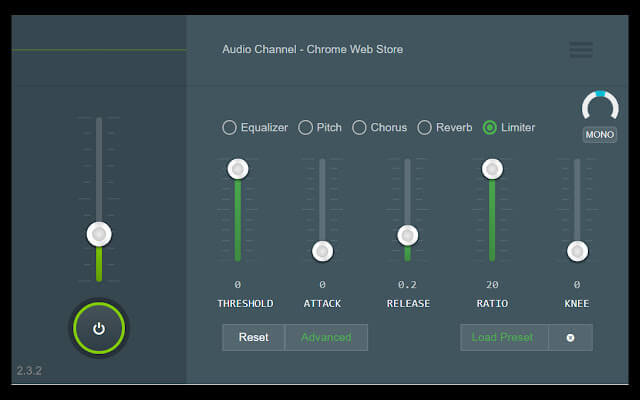 3. Audio Converter
Audio Converter allows users to switch the formats of different audio files directly online with support for batch conversion, tags, and audio extraction from video files.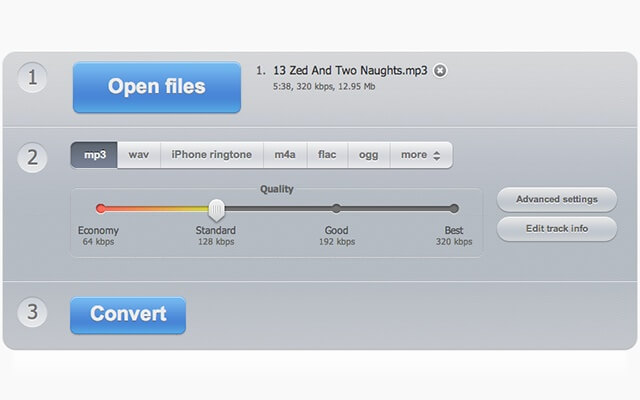 4. Audio Equalizer
Audio Equalizer is an efficient equalizer extension that allows you to control the volume of Chrome tabs. It features a bass booster, a preset vocal booster, a volume booster, and 10 bands, among others.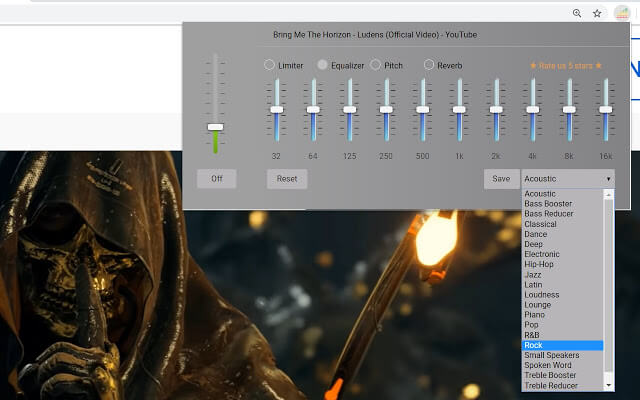 5. Deezer Control
Deezer Control is the ultimate extension for controlling playback on Deezer since it doesn't have a web app. It provides hotkeys, playback tools, a popup for information, and notifications.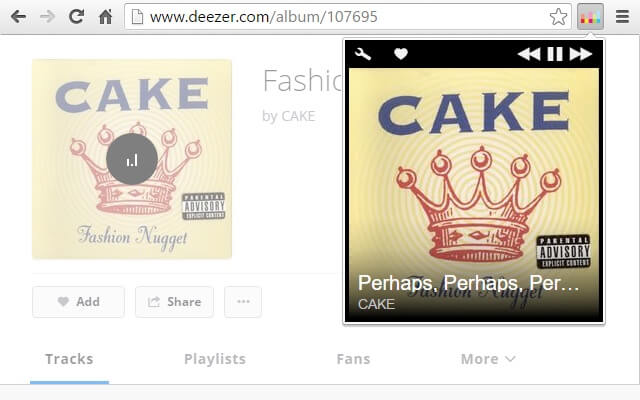 6. Drumbit
Drumbit is a drum machine designed with simplicity in mind and that makes it addictive. You operate it by clicking on a few squares to create unique drum loops which you can save as WAV files to use in other projects.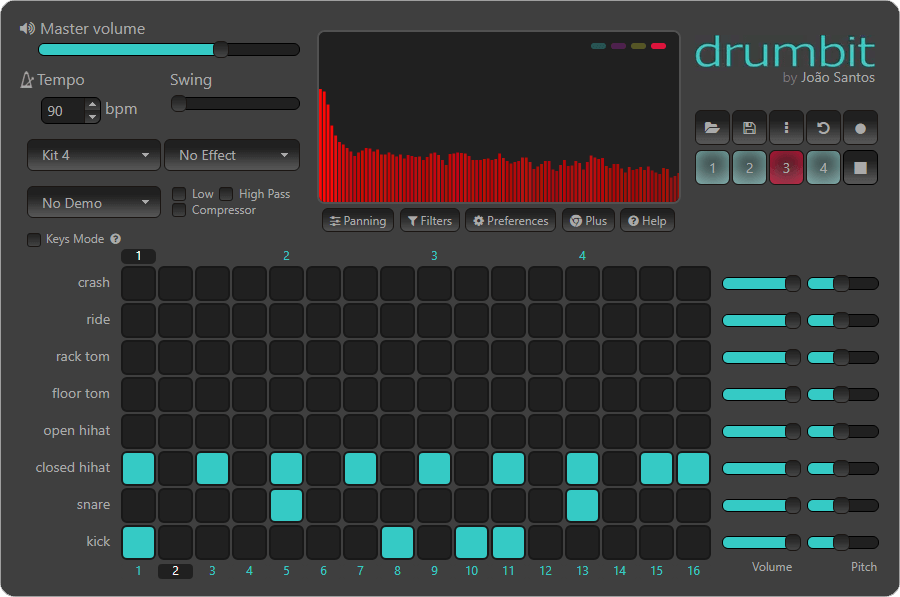 7. Lyrics Fetcher
Lyrics Fetcher works to source lyrics for songs playing in Google Chrome in realtime. How does it work? Just click on the icon in the top-right corner of Chrome while Spotify, for example, is playing in another tab.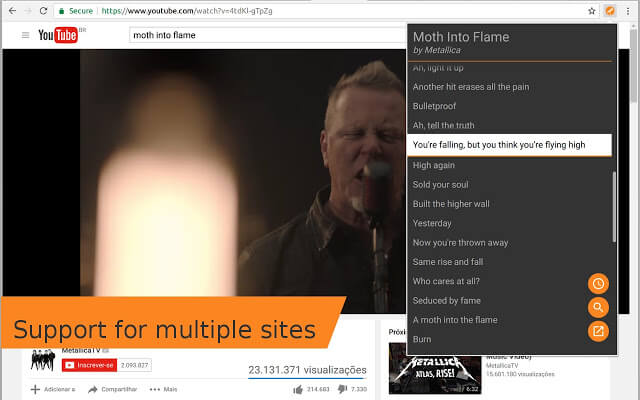 8. Nice Playlist Generator
Nice Playlist Generator is a nifty extension with which users can create Spotify playlists from charts with a couple of clicks; eradicating the need to search for songs one by one or relying on Spotify's AI-generated list.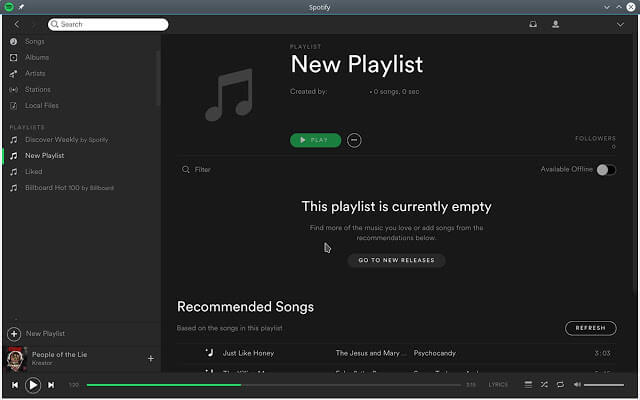 9. Smart Mute
Smart Mute enables users to control the music playing in different tabs from a single UI. It features a silent mode that blocks all audio, whitelists/blacklist for frequently visited websites, and the option to block ad audio.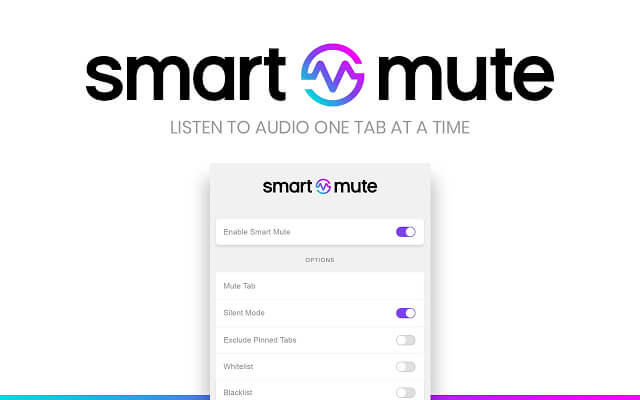 10. SndControl
With SndControl, you can sync your favourite video and music streaming services into a single interface and control them from there. You can also set hotkeys for faster playback and use cards for notifications.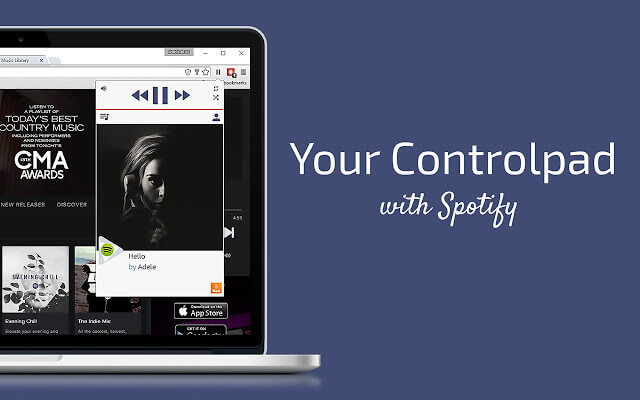 11. SoundCloud
SoundCloud is a world-class music streaming platform most popular for hosting original works of music and podcasts. Free users can upload a maximum of three hours of content and a paid account starts at $2.50 per month.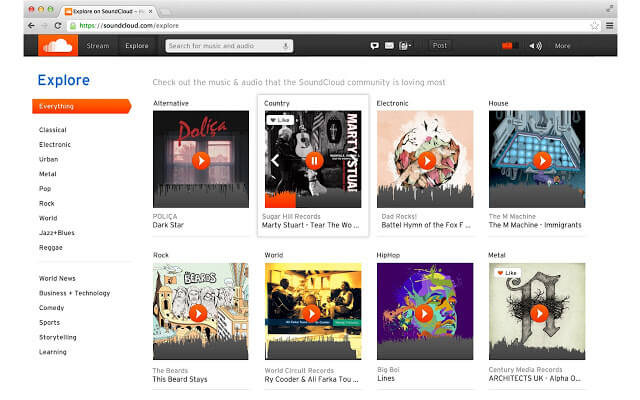 12. Soundtrap
Soundtrap is an online digital audio workstation with the necessary tools for creating music and editing audio files. It features a beautiful user interface, built-in sampled instruments, a preamp, and online collaboration.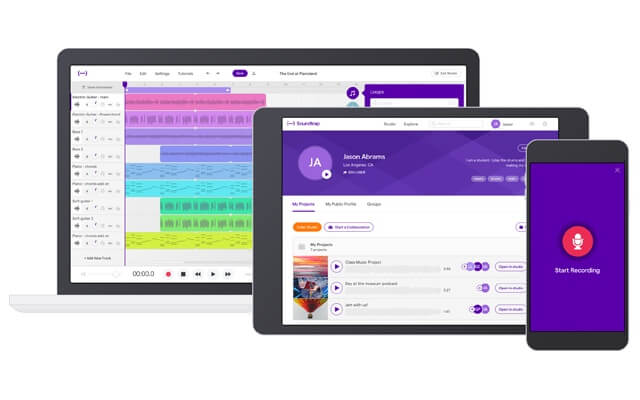 13. Spotify
Spotify is among the world's most popular music streaming services with both free and subscription-based plans starting at $10 per month.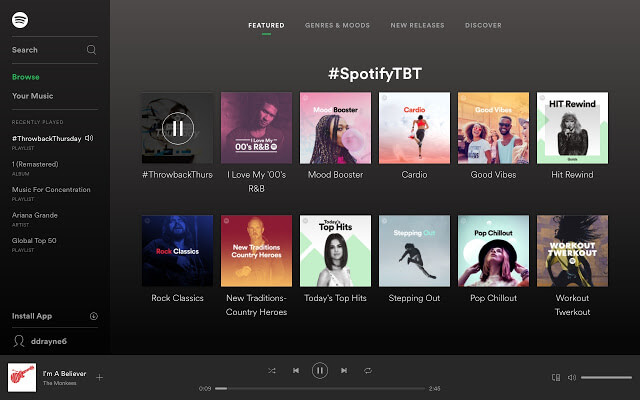 14. SpotifyTree
SpotifyTree enables users to access all their Spotify playlists from a tree menu without needing to launch the Spotify desktop or web app.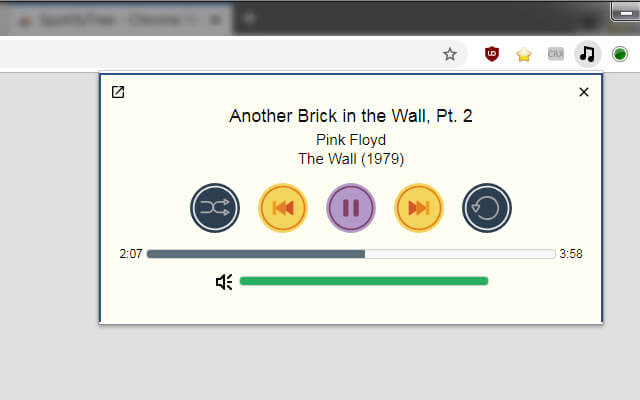 15. Spotify Playback Speed Access
Spotify Playback Speed Access enables users to alter the speed at which Spotify tracks play. You can speed tracks up by a maximum of 120% and reduce it by a max of 80%.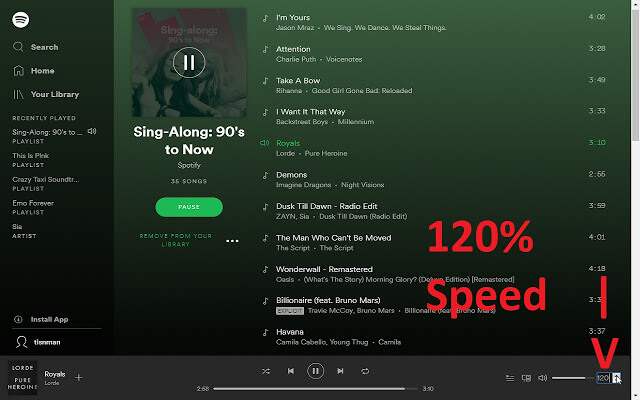 16. TuneYou Radio
TuneYou Radio is a free online radio with over 50,000 radio stations from around the world. The stations are updated daily from over 100 countries and it offers the option to browser them by genre as well as to add them as favourites.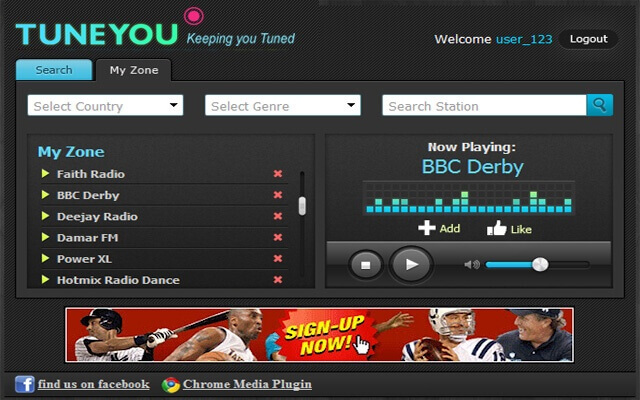 17. Volume Booster
Volume Booster is an extension that enables users to increase the volume of Chrome tabs by up to 600% as well as control the volume of different tabs individually.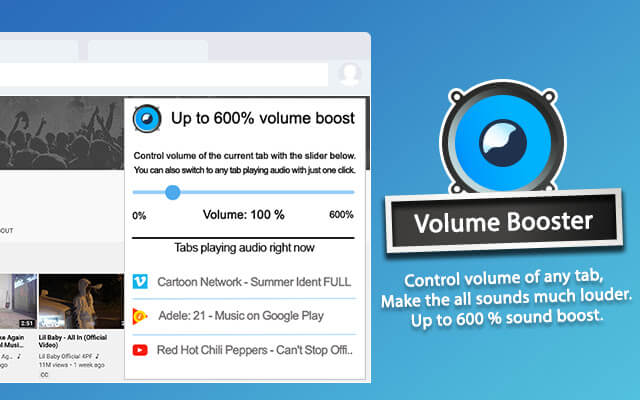 18. Web Scrobbler
Web Scrobbler is essential if you enjoy tracking your listening habits in Last.FM, ListenBrainz, or Libre.FM.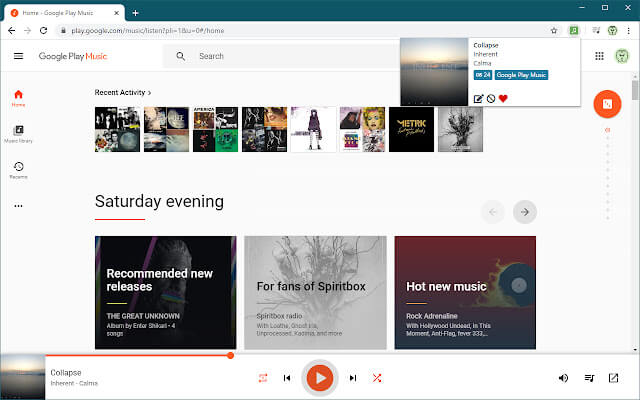 19. YOU.DJ
YOU.DJ is an extension that enables users to mix music and videos without the need to purchase expensive equipment. It has an auto-mix feature, a search engine, and support for content from SoundCloud and YouTube.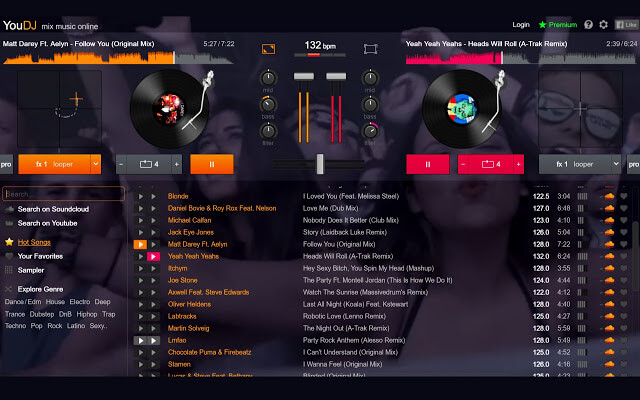 20. Spotify & Deezer Music Downloader
Spotify & Deezer Music Downloader enables you to download your favourite tracks from Deezer, SoundCloud, Spotify, and other music sources in a single click. When downloading audio files, you can choose to download just one or all the audio tracks from the page using the designated button opposite the music or artist of interest.
I could go on listing music extensions for Google Chrome, especially since the list seems to be unending in the Chrome Store but I would rather hear about your own experience with them.
Do you have suggestions that are worthy of making it to the list? You're welcome to add them in the comments section below.