Grammarly is a writing tool created to simplify and improve how users write in English. It is an advanced application that uses artificial intelligence and natural language processing to make writers create concise texts in different contexts and for different audiences.
It works excellently as a stand-alone app for creating articles, letters, memos, etc. and offers extensions that integrate enable it to work with relevant third-party software e.g Microsoft Word and Outlook.
Grammarly also offers browser extensions for Google Chrome, Firefox, and Edge which enable users to perfect their writings in virtually any text-editable field and they work without the need to have the actual application installed.
For someone like me that creates most of my articles, emails, notes, reminders, and recipes in the browser, I only need a Grammarly account and its extension for Google Chrome. Learn more about Grammarly here.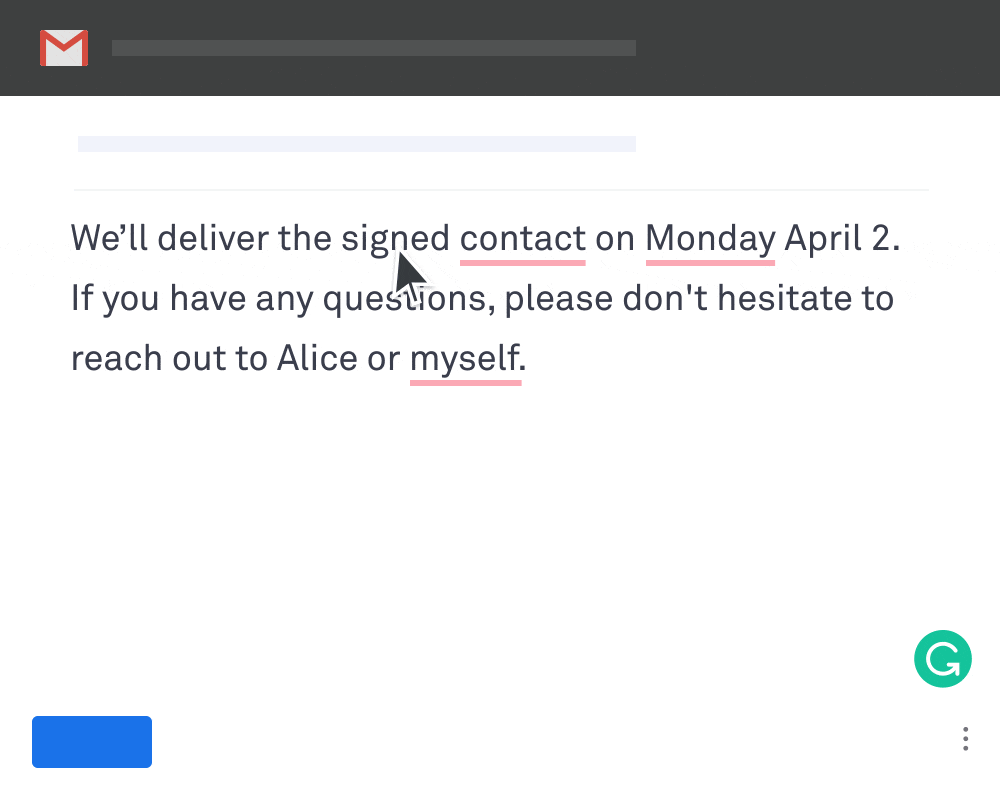 Microsoft Editor
Microsoft Editor is an AI-powered grammar checker designed to provide users with access to advanced grammar and style refinements, conciseness, formal language, vocabulary suggestions, and clarity in over 20 languages.
It has a minimalist editor that lives in documents (Word for the web and desktop), email (Outlook.com and Outlook for the web), and across web apps via its browser extension. With Microsoft Editor, you can take advantage of rewrite suggestions, a feature that allows users to choose word and sentence replacements from a context menu.
Pricing
A Grammarly subscription gives you access to advanced checks for punctuation, grammar, context, sentence structure, and genre-specific writing style. It also adds vocabulary enhancements suggestions and a plagiarism detector that sweeps at least 8 billion web pages to make your writing stand out with good SEO score. It charges $29.95 per month, Quarterly at $59.95 ($19.98/month), or Annually at $139.95 ($11.66/month).
A Microsoft Editor subscription (bundled in Microsoft 365) gives you access to advanced grammar and style corrections to improve clarity, formality, and punctuations. Microsoft 365 charges for Personal and Family plans at $6.99 per month or $69.99 per year and $9.99 per month or $99.99 per year, respectively. Mind you, this subscription plan is for the complete suite of Microsoft's Office apps.
Both applications offer a free plan and Grammarly wins my vote in that area. But I got an "em" feeling as we moved to their subscription model.
My Verdict
Both software promise to improve punctuation usage and grammar. To highlight spelling errors and auto-correct known words. To provide suggestion replacements for repeated words and weak adjectives, and to provide writers with a unified writing experience across applications.
Grammarly offers a much richer feature list to free users than Microsoft Editor does with a minimalist virtual assistant window for making distraction-free corrections. The editor is exponentially cooler if one is subscribed.
On the other hand, Grammarly is available for only English speakers. Microsoft Editor provides suggestions in 20+ languages across the entire Office 365 suite and it doesn't require any extra setup.
See Also: Writefull – A Powerful Tool That Will Help You to Write More Confidently
If you're already a Microsoft 365 subscriber then you've automatically gotten access to Microsoft Editor and you can combine it with the free version of Grammarly. If you want a stand-alone writing editor then you probably want to go with Grammarly as the feature list in the free app trumps that of the free Microsoft Editor.
If you're strictly comparing their prices then a Microsoft 365 subscription is more reasonable if you want the complete suite and a Grammarly subscription more reasonable if you're an author with a need for Grammarly's advanced features. Grammarly is my pick. But maybe you don't want to take my word for it. Take both of them for a comprehensive spin. They're free.