Linux Mint is an Ubuntu-based distro that was first released by French-born IT specialist, Clement Lefebvre, in 2006. At first, all he did was maintain a website for providing guides and documentation to Linux newbies until when he decided to develop a distro that will improve on Ubuntu's shortcomings.
The project has since become a fan favorite which is clear as it has maintained the #2 position on DistroWatch for over a year! Mind you, it dominated the #1 position in 2017! It is free but manages to generate revenue from professional support services, advertising, and donations from generous contributors.
Available in 3 main editions which ship with the MATE, Xfce, or Cinnamon Desktop Environment, Linux Mint is available in Community editions and Debian editions as well.
I'm using the latest release of Linux Mint 19 Cinnamon and other than a couple of environmental differences, all the latest releases should offer a similar experience. So, without further ado, here are the new features in the project's latest release in the form of Linux Mint 19 Tara.
Welcome Screen
Tara ships with a completely redesigned welcome screen that is more newbie-friendly and helpful with setting up a new Mint installation. Along with the new welcome screen came an improved documentation to complement the installation, translation, and security guides.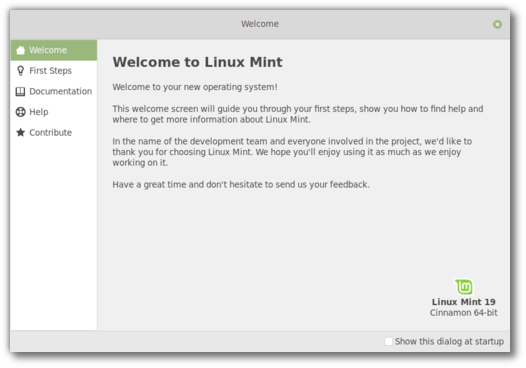 Reportedly, a security guide and developer guide are in the works.
Cinnamon 3.8
If you can remember from my last review of the Cinnamon DE (v3.2), it is beautiful and Linux Mint 19 Tara ships with the latest much-improved version.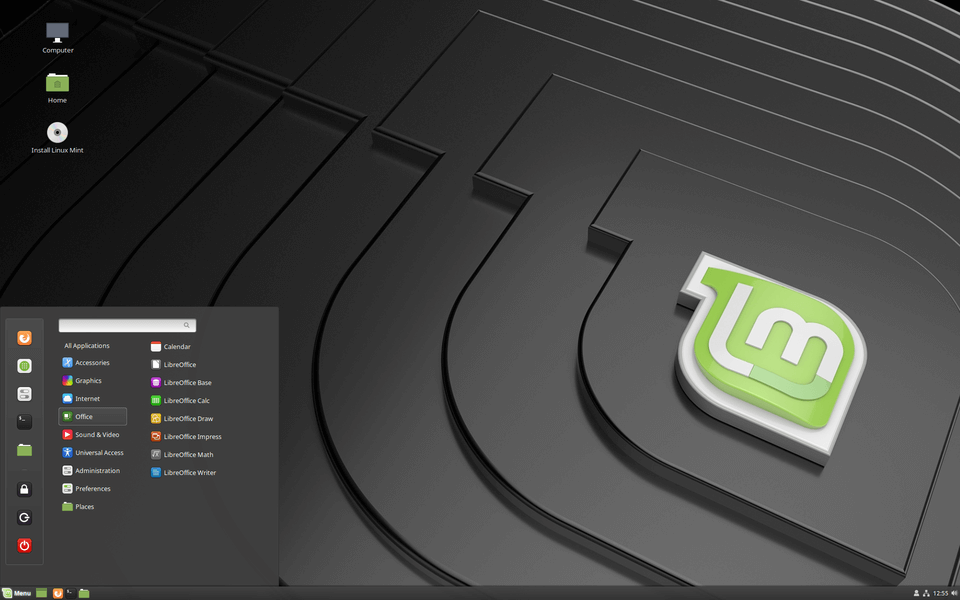 The development team has improved its overall performance to allow it to build app windows quicker. They have also improved the window animations, file searching, icon rendering, notifications, etc.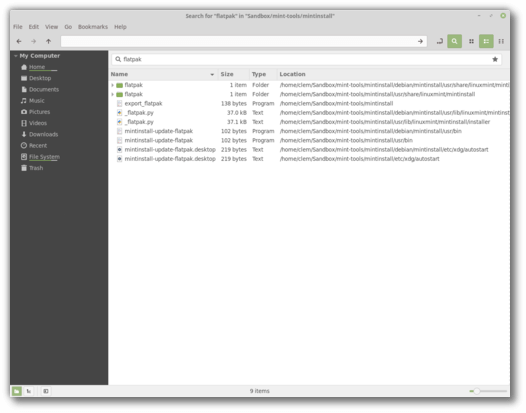 All sound controls now use the volume range that you set from your Sound settings menu and notifications have a close button. On the whole, Cinnamon looks, feels, and is sleeker and snappier.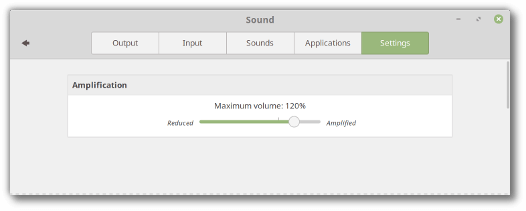 Artwork Improvements
Mint-X is installed by default but the default theme has been switched to Mint-Y. Many of the default tools and apps have switched to using symbolic icons to allow for an improved UI/UX and better support for dark themes and HiDPI.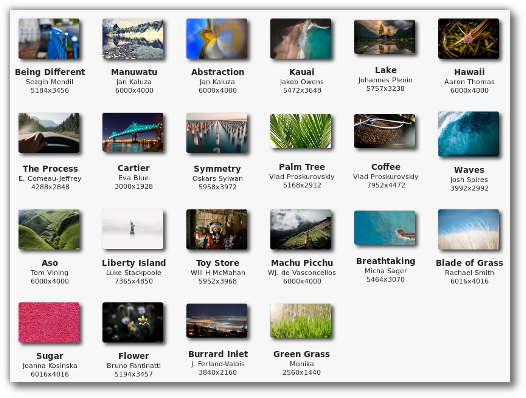 Linux Mint also has a collection of backgrounds of which new backgrounds including new includes from Kevin Tee and Bookwood.

HiDPI
Gksu has been removed and all tools now use GTK3 and have support for HiDPI. The default icon theme, Mint-Y, ships with crispy-looking "@2X" icons.
Any tools that were using Gksu have been migrated to pkexec.
Default Apps & XApps Improvements
Many default applications ship with cool improvements. Xed and Xreader, for example, have a new preferences window which is provided by libXapp and we should expect to see more Linux Mint apps adopting its use.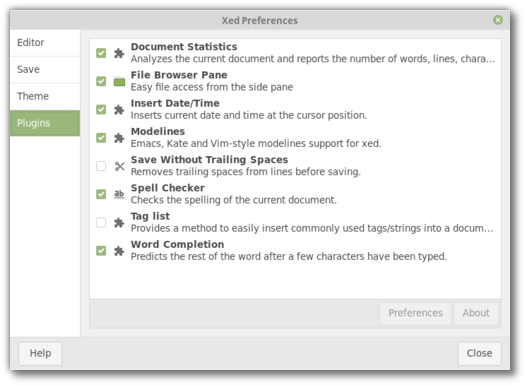 You can now change thumbnail size, easily access recently opened PDF and ePub documents, and delete annotations. Smooth scrolling has also been improved.
Pidgin is no longer installed by default but is still available in the repositories. Ntp and ntpdate have been removed and systemd is what Cinnamon now uses to adjust the time.
Timeshift
Timeshift, according to the dev team themselves, is the highlight of this latest update. It is an app that enables you to revert to previous system snapshots with ease.
It was initially released in Linux Mint 18.3 and backported to other releases. Now, it has come with a sleeker look and an improved performance.
Update Manager
The update manager relies more on Timeshift to provide users with more reliable updates – which are sorted by type and organized with kernel updates at the top.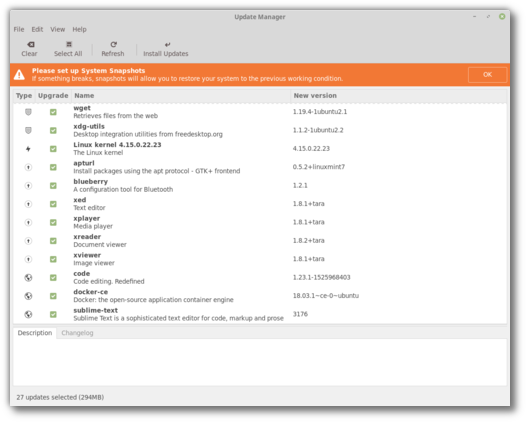 Automatic updates can now be enabled from the preferences menu and if the update manager doesn't find your timeshift configuration it will throw a warning.
Software Manager
Software Manager has a refined UI/UX along with an improved Flatpak support (which it first got in Linux Mint 18.3). When they're available, you can see the size and version details of Flatpak apps.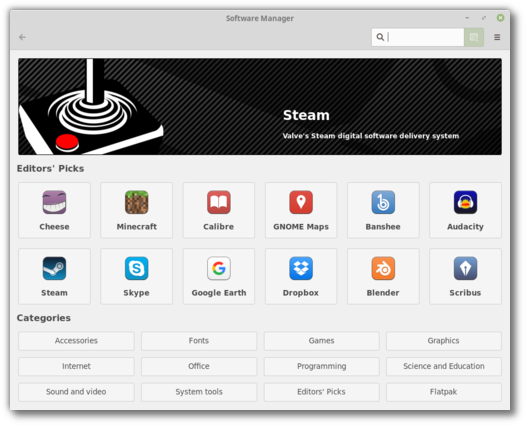 Software Manager also boasts an improved activity and loading indicators, cache management (which in turn improves faster launching), and keyboard navigation.
To top icing on the cake, transition animations have been added 🙂
Main Components & Upgrade Strategy
Together with Cinnamon 3.8, Linux Mint 19 features a Linux kernel 4.15 and an Ubuntu 18.04 package base. Being an LTS release, it will continue to receive feature, security, and patch updates until 2023.
If you have at least 1GB RAM (2GB for optimum performance), 15GB secondary storage, and 1024×768 resolution, you should be good to go.
There are ISO image files available for both 32 and 64-bit architectures.
[mks_button size="medium" title="Download Linux Mint 19 Tara" style="squared" url="https://www.linuxmint.com/download.php" target="_blank" bg_color="#529b30″ txt_color="#FFFFFF" icon="fa-download" icon_type="fa" nofollow="1″]
Have you tried out Linux Mint 19 Tara out yet? Did I skip any important updates or fail to mention any bugs that you might have come across? Share your own experience with us in the comments section.
And don't forget to subscribe to FossMint for more news, tips, and app updates.