Nutty is a simple third party app that provides essential information on your system's network-related aspects by displaying them in tabs.
Being an app that was developed for elementary OS, Nutty network diagnostics features a clean Graphical User Interface and appropriately-titled tabs that aid its intuitive workflow.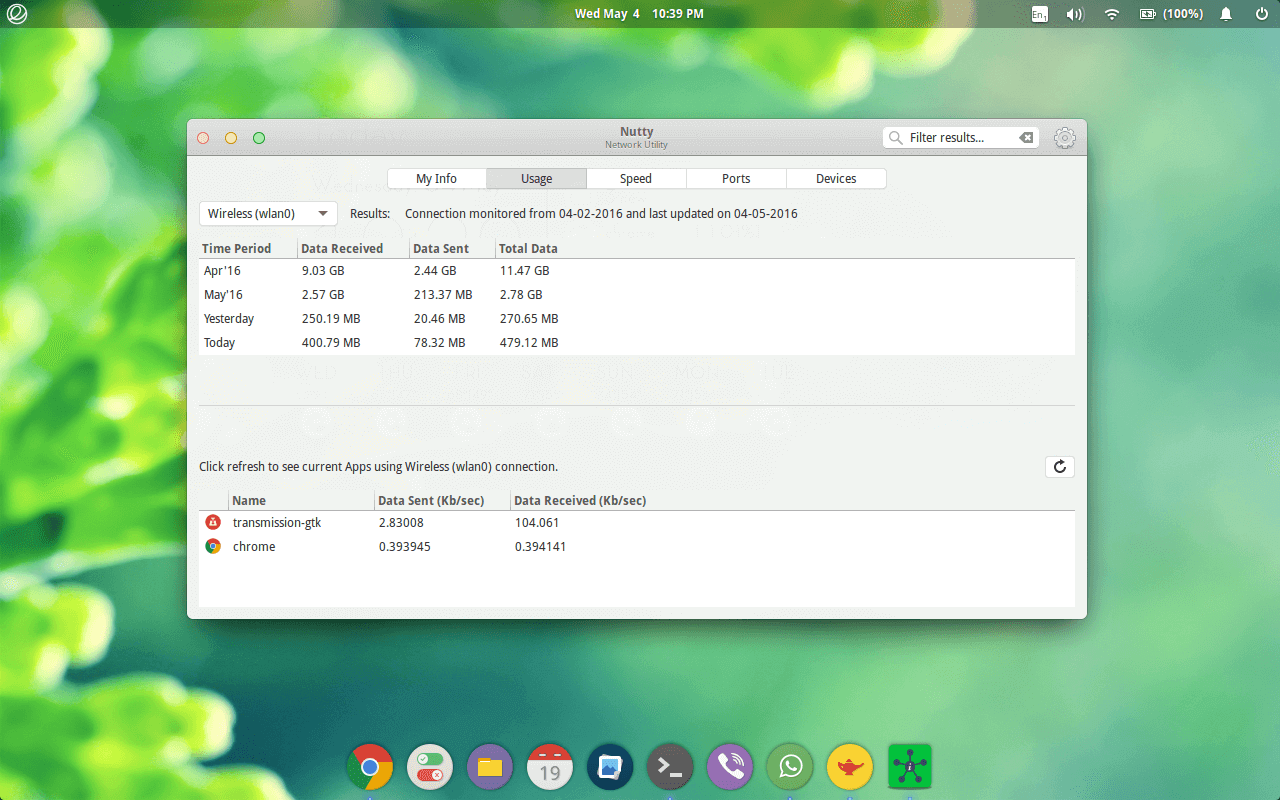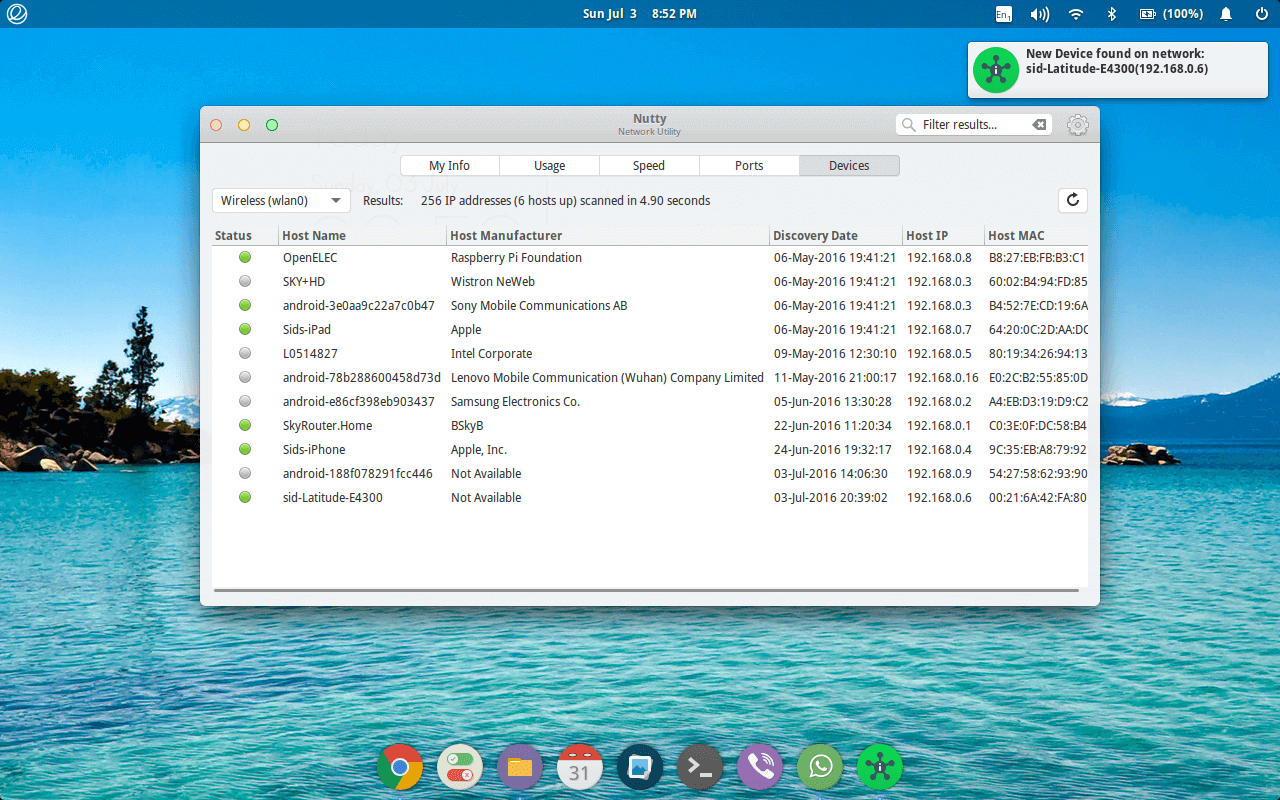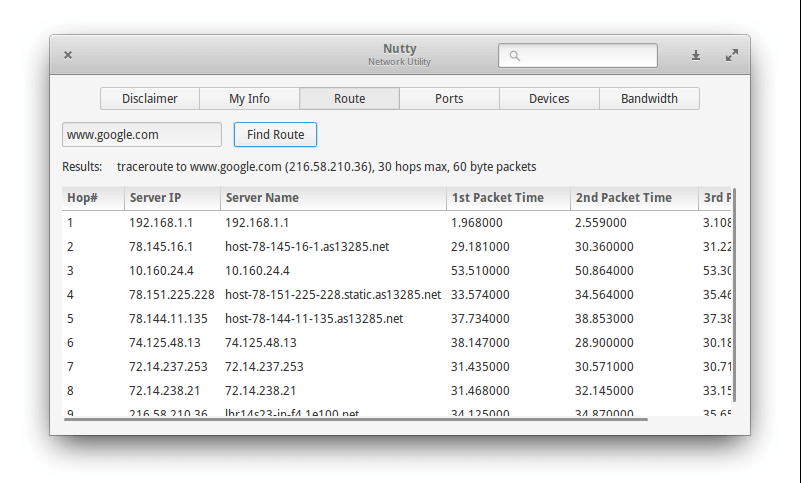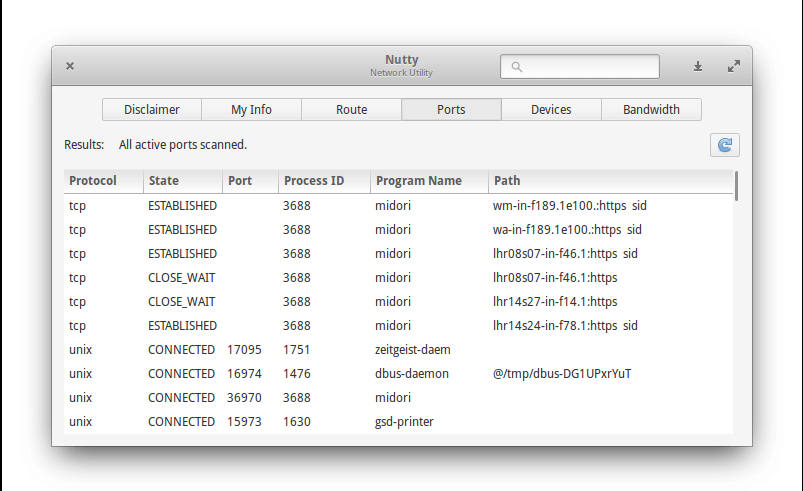 Features in Nutty
Apart from its simplistic and responsive UI, Nutty catorgorized its main features into 5 main tabs:
My Info: Displays detailed information on basic stats related to the device network card.
Usage: Displays network data usage in two layouts – historical usage and current usage.
Route: Displays information on the various hops it took your network to reach a URL or IP address from the local device.
Ports: Displays information on active ports and the applications they are being used by on the local device.
Devices: Displays information on all the other devices connected on the network.
Thanks to its inherited Elementary OS design style, Nutty features a tidy minimalist presentation with its search and sorting results.
If you're a network administrator then you're probably familiar with network information apps and might already know that all the features Nutty offers are available from your native terminal.
It is important, however, that you know you're not restricted to using a CLI-based app to carry out your network diagnostic tasks.
Install Nutty on Ubuntu Linux
Nutty can be installed using the following repository on Ubuntu and its derivatives as shown.
$ sudo apt-add-repository ppa:bablu-boy/nutty.0.1 
$ sudo apt-get update
$ sudo apt-get install nutty

If you have any errors preventing you from a successful installation, then you need to add Elementary OS PPA to your Ubuntu system.

$ sudo add-apt-repository ppa:elementary-os/daily
$ sudo apt-get update
$ sudo apt-get install nutty

If you want to uninstall Nutty, use these commands:
$ sudo apt-get remove nutty
$ sudo apt-add-repository --remove ppa:bablu-boy/nutty.0.1

Thanks to handy apps like this, even beginners can monitor their system's network more efficiently. Or don't you think so? Share your comment with us in the comments section.