Would it be far fetched to think that Microsoft saw the article expressing my distaste for the Skype for Linux Alpha? Well, it doesn't matter much because Microsoft has upped their game with their latest release of the Skype 5.0 which is now the default download version on the Skype website.
In their release note, they said,
Since the launch of Skype for Linux Alpha a few months ago, we have been focused on building a new experience that is in line with Skype's ongoing transition from peer-to-peer to a modern cloud architecture.

We want to create a Linux version of Skype that is as feature rich as the existing Skype on desktop and mobile platforms. Today, we're pleased to announce that we are ready to take the next step and promote Skype for Linux from Alpha to Beta.
Skype 5.0 Beta comes with a handful of features that bring it closer to being a noteworthy version for Linux compared to that of Windows and Mac by incorporating improvements like a polished UI and calling with Skype credit.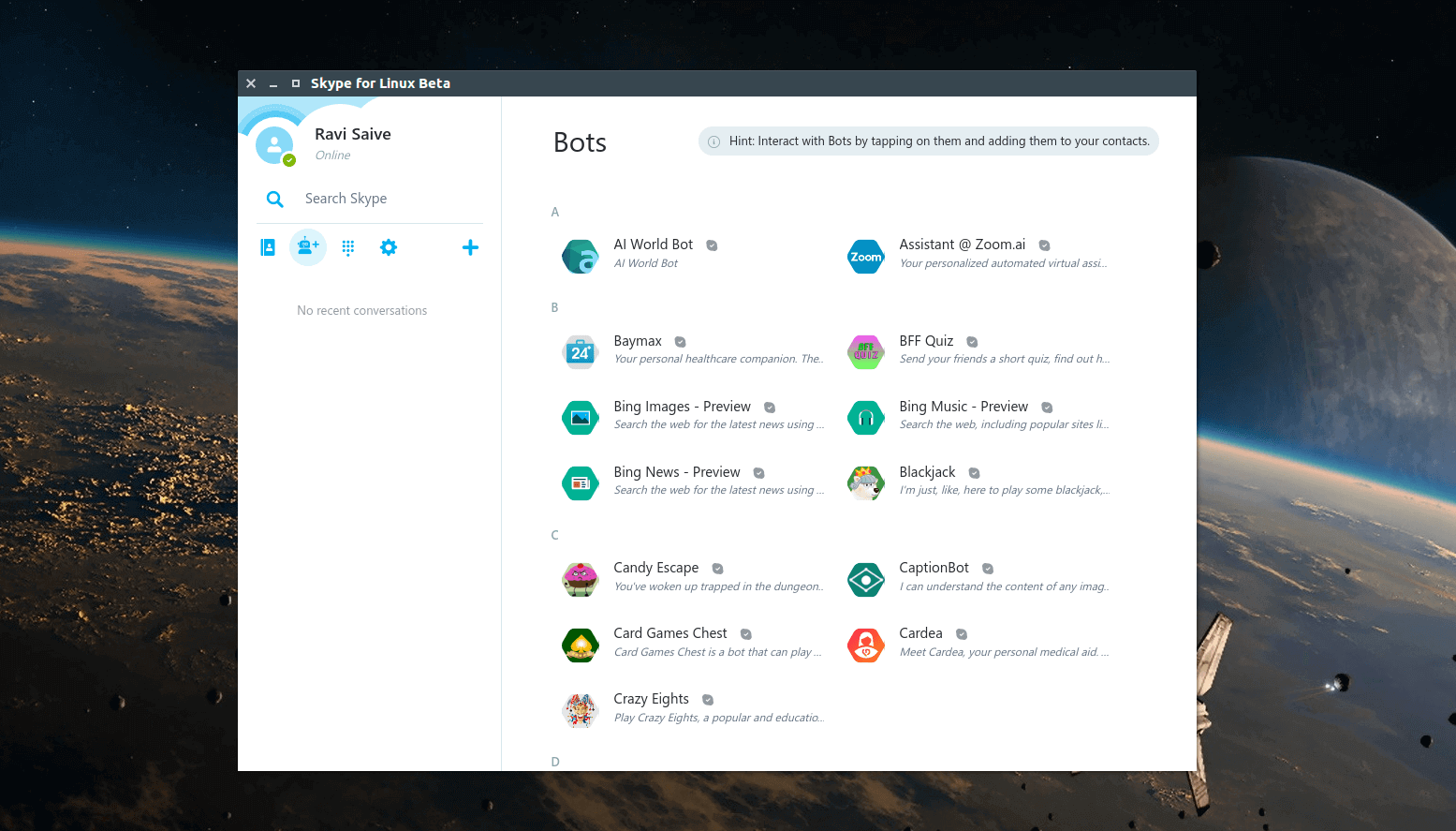 What's New in Skype 5.0 Beta for Linux?
Make calls with Skype Credit
At last, you can use Skype credits to make calls to both mobile and landline numbers.
Screen sharing
You can now share your screen with Skype desktop clients running Windows 7.33 and later, and Mac 7.46 and later.
One-to-one video
It is apparent that you can't make conference calls yet, but at least, you can make one-to-one video calls with anyone who has the latest version of Skype for Linux, Mac, Windows, iOS, and Android.
UI/UX improvements
This is with regards to the polished UI, notification feature, and status options. Your contact list now supports "Away" and "Do Not Disturb" options and the Unity launcher now indicates count number for unread conversations.
Installing Skype 5.0 Beta for Linux
If you already have Skype for Linux Alpha then just wait until the update is available in your Software Center to update from there.
If you would prefer to do a clean install or are installing Skype for the first time you are at liberty to download either of two files:
The easier method is to download the .deb package and install it using your Software Center of GDebi.
I'm happy Microsoft is continuing to take Linux seriously – maybe this is that time to be on the lookout for Skype for Linux.
What do you think about this latest Skype update? Does it change the answer you submitted in our last poll? Share your feedback in the comments section below.