We have covered several time apps including Chronobreak, Gnome P0modoro, and Thomas. Today's featured timer app goes by the name of Stretchly and it is among the most customizable timer apps on the free market.
Stretchly is an open-source project that reminds its users to take breaks from working on the computer. It runs in the system tray and displays a prompt for you to take a 20-second break every 10 minutes by default.
Its app window uses a minimalist design UI with informative text, and tons of customization options including break duration, alert tones, and strict mode. Stretchly allows you to cut breaks short and return to work, enabling strict mode will disable that feature.
It has 2 break modes, microbreak and break; and it displays motivational texts throughout the app.
Microbreaks are typically 2-second breaks every 10 minutes and breaks are typically 5-minute breaks after every 30 minutes. You can enable breaks, set the duration between breaks, enable strict mode, choose different colour schemes, and pick your preferred alert tones.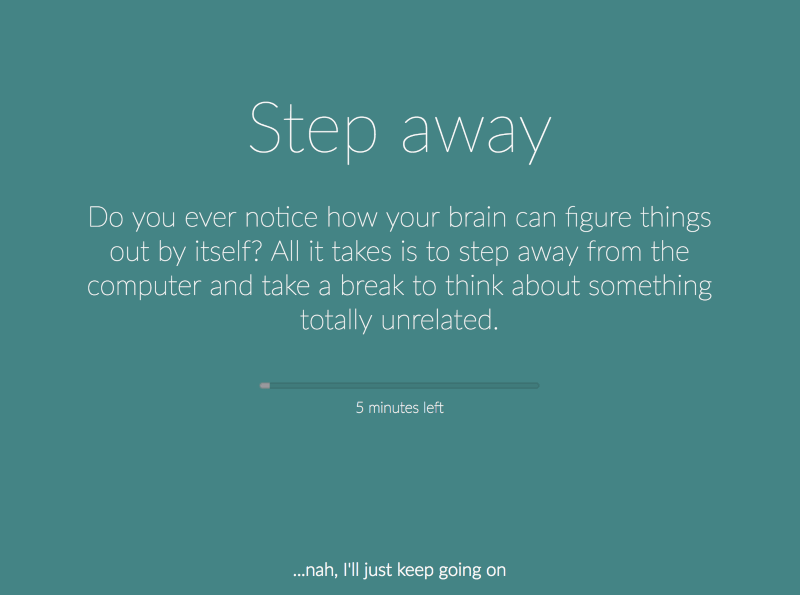 You can also disable microbreaks completely together with other features like show break ideas, notify before microbreak starts, etc.
Features in Stretchly
Free to download.
Open-source with code available on GitHub.
Available on GNU/Linux, Mac, and Windows.
Choose from several colour schemes.
Disable microbreaks.
Set duration for break intervals.
Set alert tones.
Set app window to full screen.
Disable informative text.
Disable break notifications.
Strict mode to prevent cutting breaks short.
Multi-language support.
Supports keyboard shortcuts.
Lives in the system tray with tooltip and integrated desktop notifications.
Stretchly's features are numerous and you can even go beyond working with the readily available options to tweaking its advanced settings in the JSON file.
You can download Strecthly's .deb file (and other installation mediums for Linux) from its GitHub releases page.
[mks_button size="medium" title="Download Strecthly for Linux" style="squared" url="https://github.com/hovancik/stretchly/releases" target="_blank" bg_color="#529b30″ txt_color="#FFFFFF" icon="fa-download" icon_type="fa" nofollow="1″]
Users of other platforms can find a download link for their respective system here.
Have you used Stretchly before? How does it rank when compared to your favourite timer app? My guess is that it is better.
Share your thoughts with us in the comments section below.