If you are into an online business, keeping a track of your image or reputation online is a priority! Online reputation not only limits you to measuring your success but also provides timely feedback concerning your business aspects. How? With the help of online reputation tools! These easy-to-use tools are of utmost help when you are into online business.
A massive chunk of data related to your brand can be accessed online. Therefore, It is a crucial step to keep a check on your online presence to diminish any negative statements about your brand. This may sound difficult but with these performance-oriented tools, it's pretty smooth!
1. Google Alert
Set up Google Alert in your name by entering your business name while choosing the niche corresponding to which you want to get alters. Doing so will enable you to receive a notification based on the preference and new mentions in your name so that you can prepare for future action.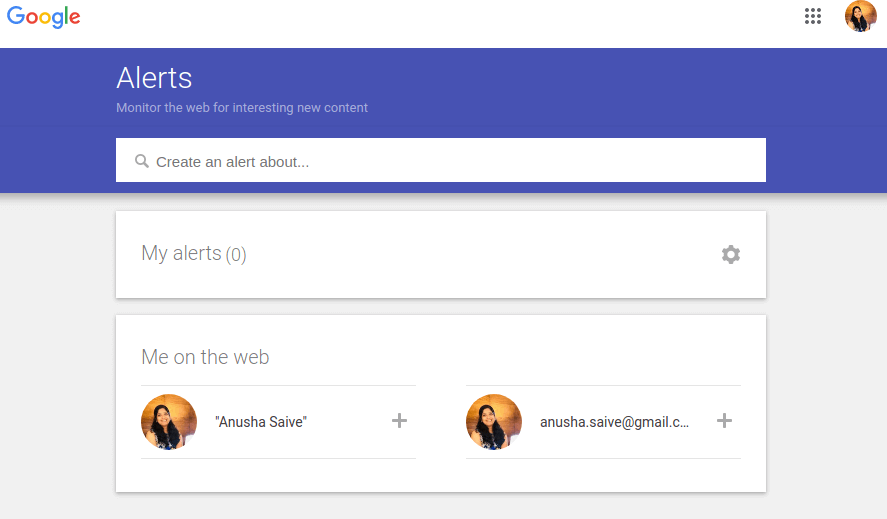 2. Social Mention
Social Mention is free to access and tracks more than 80 social media platforms including giants like Twitter, YouTube, Instagram, Facebook, and so on! It is a desirable player to monitor, measure, and improve your brand's online reputation based on certain factors. Such as strength showcasing the chances of your brand being discussed on any social platform.
Sentiments indicate the balance between negative and positive mentions. Passion reflects the probability of people talking about your business repeatedly and reach provides the number of mentions about your brand by unique authors. Well, it's certain, how seamlessly and clearly this tool put across all the factors and calculations in relation to them.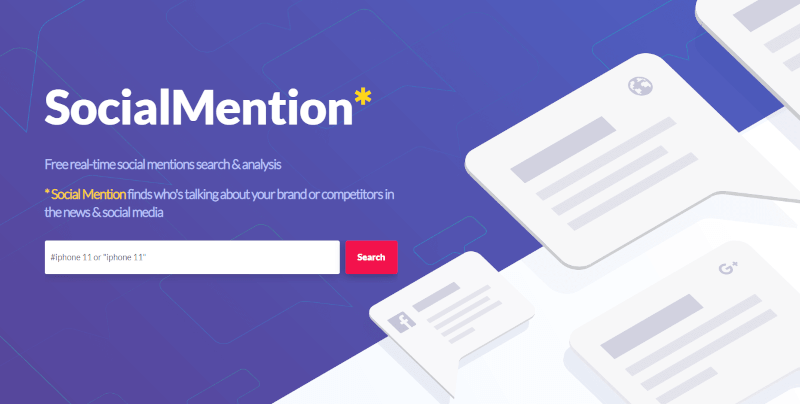 3. SEMrush
SEMrush is another great choice as a reputation tool for your business. It is designed to keep track of mentions, sentiment score, and resource authority while letting you track mentions without backlinks. This tool lets you measure your success, track traffic using mentions, check mention sentiments, analyze resource authority and find out influencers to keep you ahead.
SEMrush comes in two options apart from some free features. Its Pro version charges $119.95 per month and the Guru version can be purchased at $229.95 per month.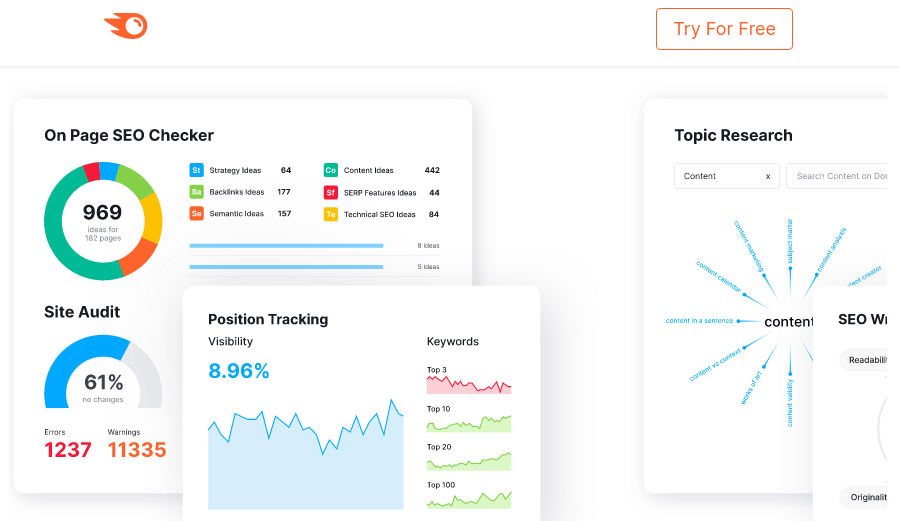 [ You might also like: 10 Best SEO Keywords Research Tools for Better Ranking ]
4. SentiOne
SentiOne has a lot to offer to your business and take it to the next level. This reputation tracking tool intimates you by advising what the users and others are saying about your business.
It showcases the real-time yet past data while letting you monitor mentions, keywords, and social media profiles. Its wide search system looks for mentions across a massive platform. And lets you sort out data using keywords you are tracking.
The tool also provides a visual representation to help you easily comprehend and monitor the outcomes of negative and positive mentions so that you can dissolve the crisis in time.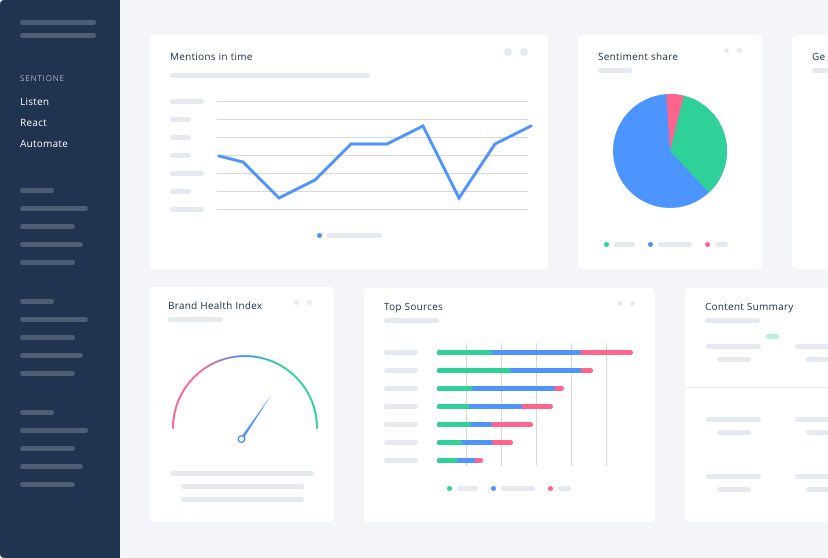 5. Reputology
Reputology is fairly a newcomer in the market! This monitoring and management platform helps in tracking your brand and manages reviews. It brings data apart from social media websites to let you know what your users have to say about you.
Recommended for niches such as fitness, hospitality, dining, real estate, and healthcare, Reputology transforms the negative feedbacks to customer service tickets for you to rapidly deal with them.
Its professional plant can be availed at $60 per month. The agency plant is available at $40 per month while the partner plan comes at $25 per month.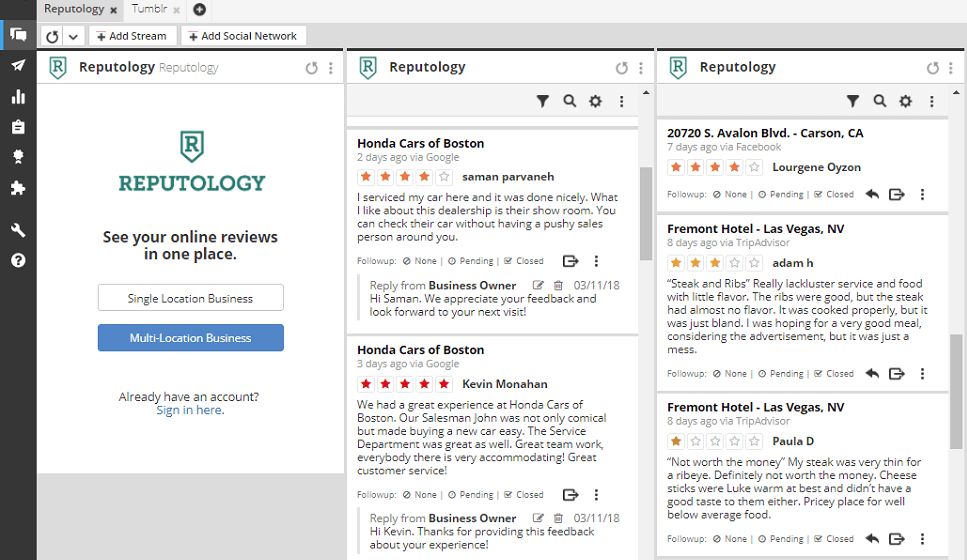 6. ReviewPush
If your business is spread over multiple locations, you can think of investing in ReviewPush. This online review management platform reviews data from across popular and social media sites such as Yellowpages, Facebook, Foursquare, Yelp to get you all the reviews.
You can additionally revert to these reviews by setting up email alerts to get back to any positive or negative reviews. This tool also offers a provision to check out the review website where your brand is not listed basis of which measures your stories, performance, etc. to make out which store can upgrade your brand's delivery.
Its multilevel reposting system provides reports on regional, corporate, and store levels. It offers a monthly plan at $89 and an annual plan costs $79 per month.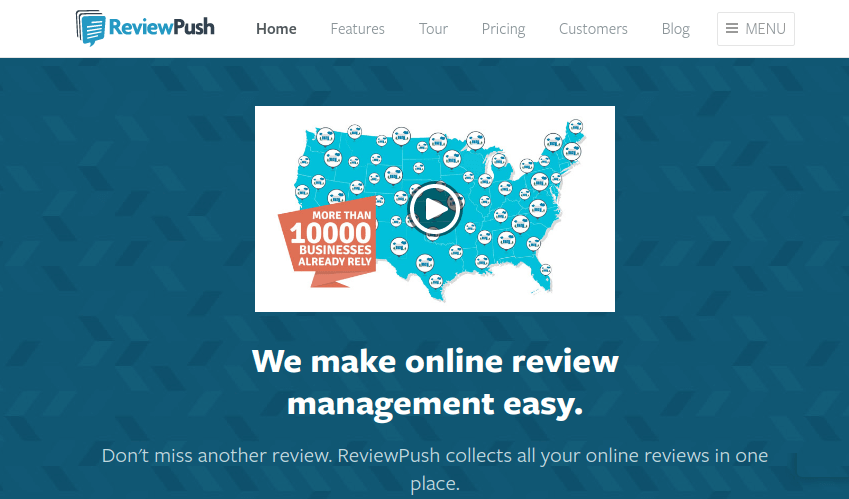 7. Chatmeter
A choice for multi-location businesses and agencies, Chatmeter helps in collecting and analyzing users' feedback and reviews to offer them a satisfying experience. It detects the reviews and intimates you via email after seeking through more than 20 local searches and site reviews.
This software allows you to keep a close eye on your competitors while letting them learn something from their activities. It features widgets to perform an exchange of reviews between your site, store pages, and external websites.
Besides, when you create a new profile on any listing site, it will automatically reflect on the listing site with the optimum information. That's not it! This tool also provides a brand's visibility score to check your brand's image with respect to local giants in the same market.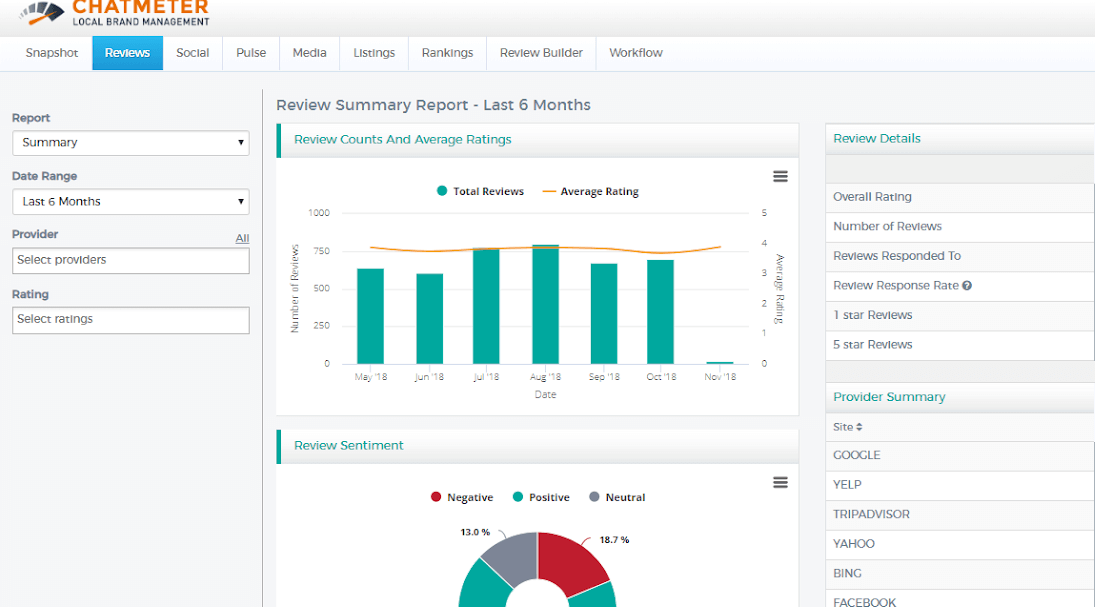 8. RankRanger
RankRanger might be familiar to you! This SEO tool is also suitable for tracking your business reputation. This tool works by checking and analyzing search engine results to check for negative reviews related to your brand.
It additionally tracks SERP changes and what impacts your brand's reputation so that you can work upon it. RankRanger can be availed by choosing from four different versions, with lite at $79 per month. Standard available at $129 per month, pro at $699 per month, and premium at $2700 per month.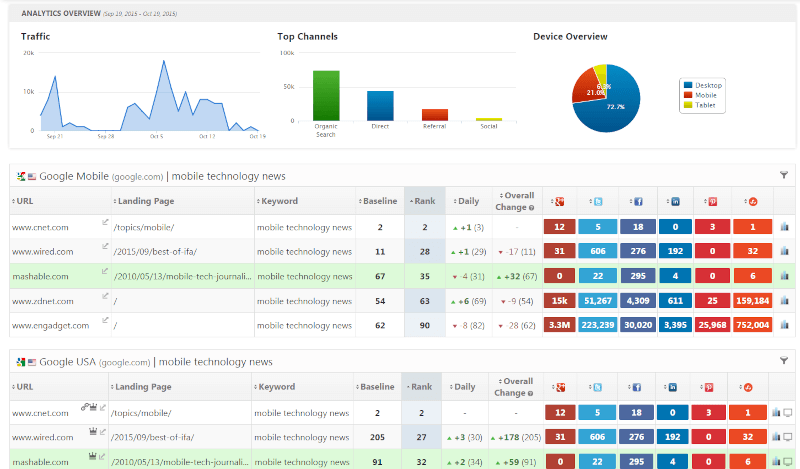 9.Reputation Health
Those into medical practices or supplying online services to medical practices can try out Reputation Health. This reputation tracking tool monitors online reviews for physicians by browsing through 23 review sites related to medical practices such as Vitals, DrScore, etc. it acquires online information like reviews and mentions to send them to you via email alerts to let you sort out issues.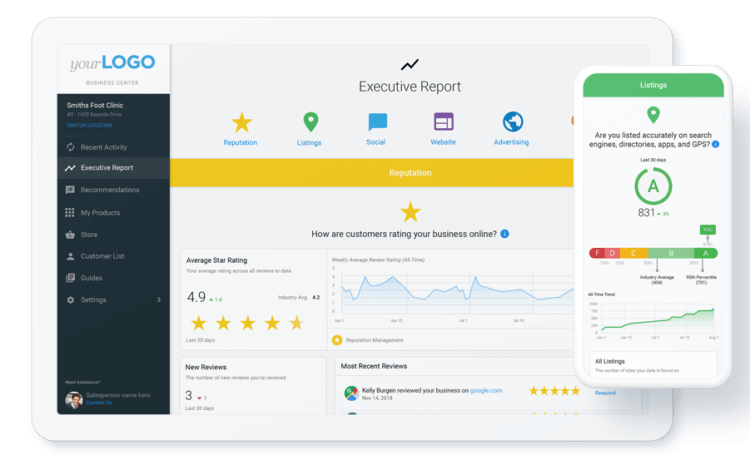 10. Meltwater
Meltwater has sincerely evolved into a media monitoring tool and broadened its horizons across social media listings and real-time analysis. With the impressively huge database, it gets you all the mentions from every site and news media too.
If you wish to know all about your competitors, reviews, and comparison on a daily, weekly, and monthly basis, this tool is just for you! Apart from letting you access analysis and reports, it also allows you to turn reports into representations, straight out of the dashboard that can be shared with the teammates.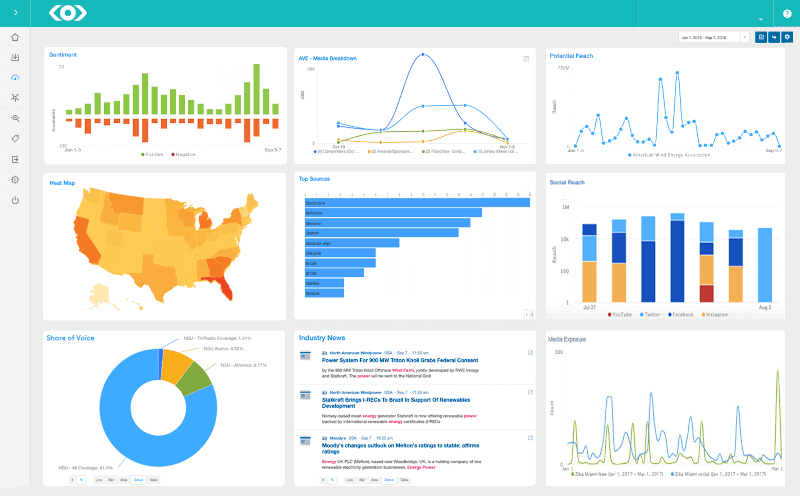 11. HootSuite
Hootsuite allows you to find, track and analyze sentiment trends while letting you construct social intelligence into strategy. Manage your brand's reputation by focusing on factors like managing security, eradicating risks, automatic compliance, scheduling content, etc. over digital channels with workflow approvals.
It helps you create, plan, schedule, monitor, publish and engage audiences from any place of your choice. Its professional plan is available at $26 approx, team plan comes at $102 app and business plan can be availed at $613 approx.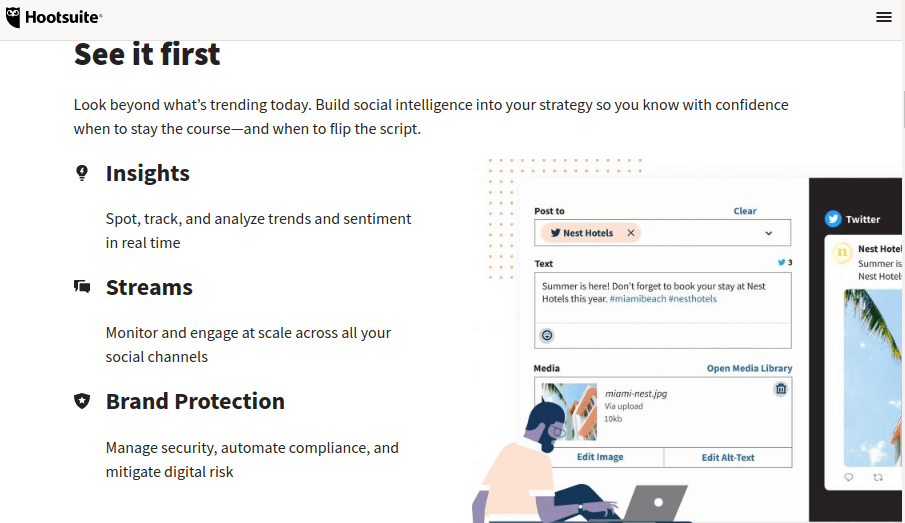 [ You might also like: Best Hootsuite Alternatives You Must Try ]
12. BuzzSumo
BuzzSumo is not just into brand reputation monitoring. Rather, it is one of its built-in capabilities. This tool helps in spotting and monitoring the competitors while riveting to their feedbacks and reviews. Its free version lets you perform ten no-cost searches in a month.
Whereas, the pro plan costs $99 per month. Its plus plant comes at $179 while the large plant can be purchased at $299 per month.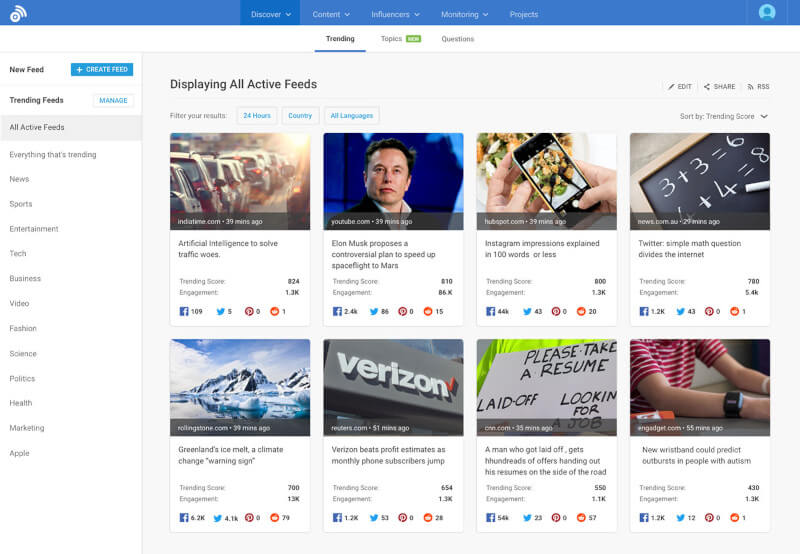 Conclusion
Tracking an online brand's reputation is crucial to achieving a milestone in your business. Where many prefer calculating the brand's image manually, tracking tools are compulsory to get accurate and most valid data from across several websites.