Almost all the websites you visit ask to create login credentials using username, password, and other personal information. Alright, it's understood that you need logins for your emails, social media accounts, and bank accounts, etc. but, the need of keeping a password for some random website is no less than a hassle as humans cannot keep in mind so many passwords for every site you visit.
Well, many people follow this practice of keeping simple and easy to remember passwords or universal passwords for all their online accounts. But, do you think it is right? Not at all! By doing so they are increasing the chances of identity theft.
There is no point in doing that, rather consider using a password manager. A password manager keeps a track of all your passwords belonging to different websites and accounts. The password manager not only keeps the password safe but also helps in generating new ones.
Through this article, we will introduce you to some of the top listed password managers which will help make your life simpler!
1. LastPass
LastPass is one of the best password managers as it works with every platform, easy to use, and offers wide features. Its free version syncs with multiple devices and has featured with capabilities like that of a paid version like unlimited passwords, pass generator, and secure storage.
Whereas, the paid version comes with 1GB online file storage and two-factor authentication keys. There is no need to install any application to use LastPass, rather this application rests in a web interface and browser extension.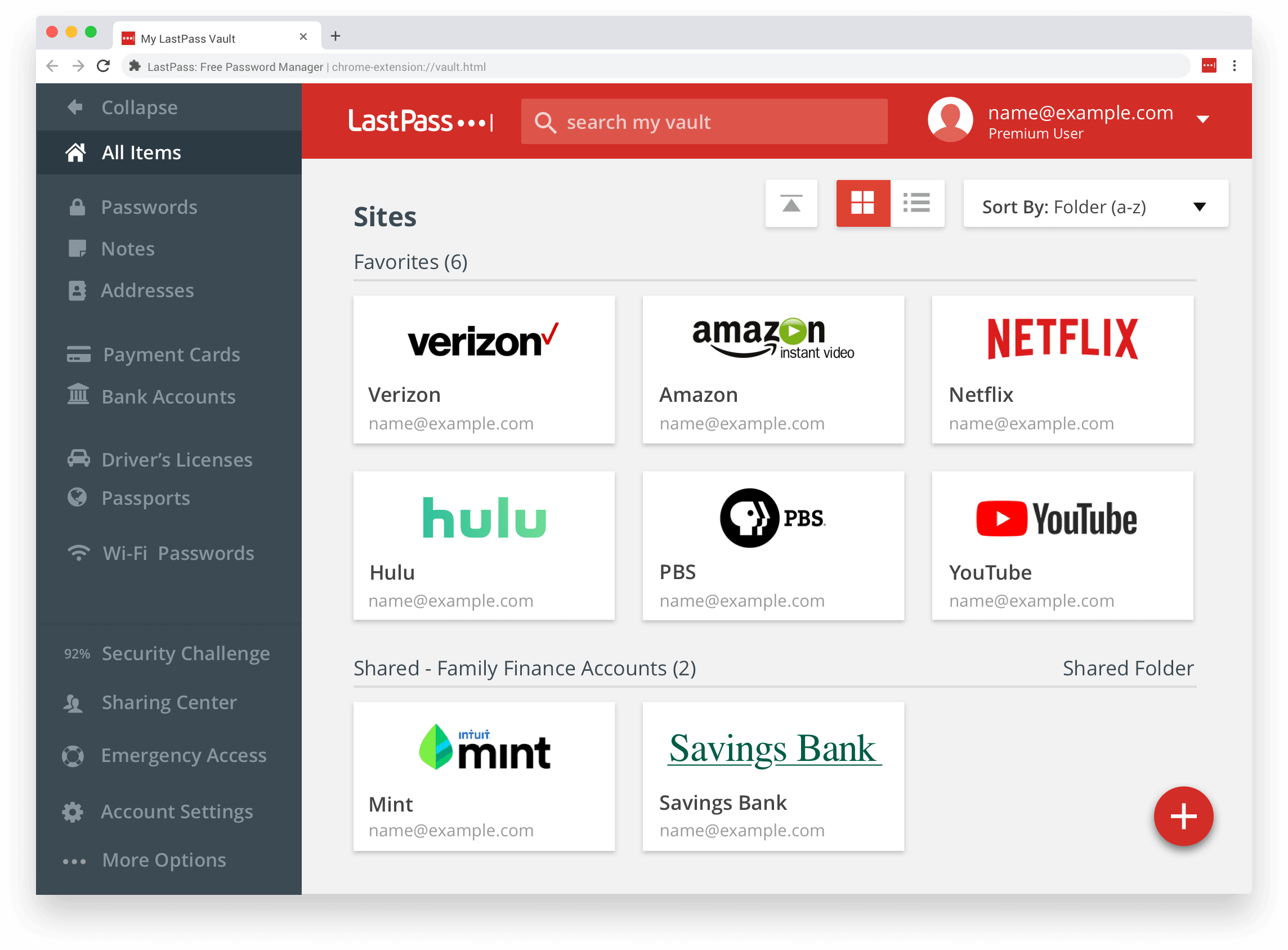 2.Dashlane
Dashlane password manager comes with brilliant desktop software and supports all the platforms. The most interesting feature of this software is the bulk password changer which can change hundreds of passwords in a single go. This well-designed password manager is easy to use and filling out your information in online forms.
Interestingly, the app is also capable of finding your online accounts which you might have forgotten by using your email. Although, this software is a little steep it provides an unlimited VPN service and dark web monitoring service.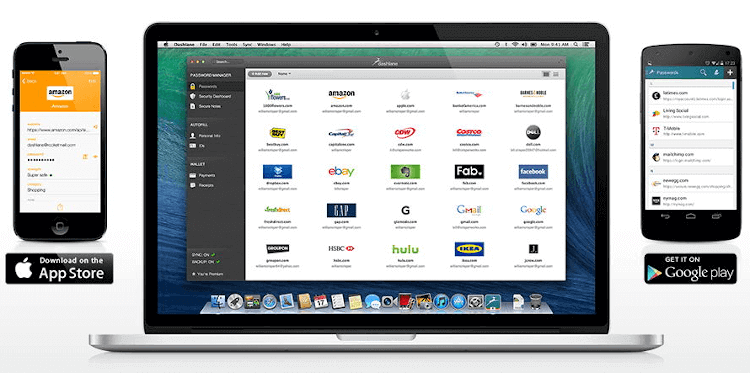 3. 1Password
The 1Password works better for those using Mac or iOS than Windows or Android users. The extension of this application for Chrome, Brave and Firefox function directly web browsers rather than working with the operating systems.
The best feature of this application is the Travel Mode, which removes sensitive information from your devices for a time being to prevent border control agents. Besides, it offers true two-way authentication and forms filling services.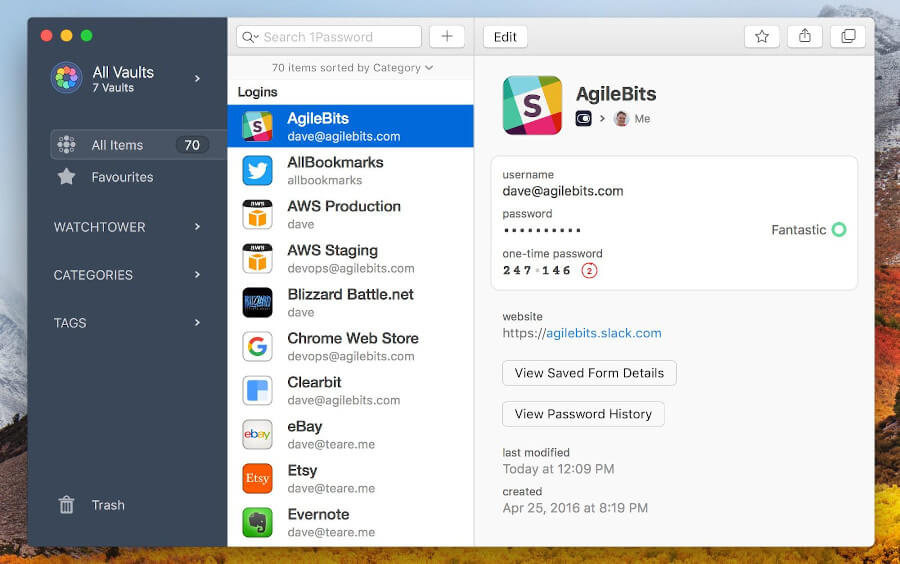 4. Enpass Password Manager
Enpass is another great password manager that is based on a cross-platform password manager software. It works to securely save passwords with other credentials. Some of the features of this password manager are that it saved all the data locally in your system rather than the servers to keep them safe.
It supports auto form filling and segregates data using multi environments like family, work and personal, etc. Enpass helps in removing old, weak and duplicate passwords which sync data from Google Drive, iCloud, OneDrive and Dropbox etc. Besides, the application works well with smartwatches so that you can access your data anytime, anywhere.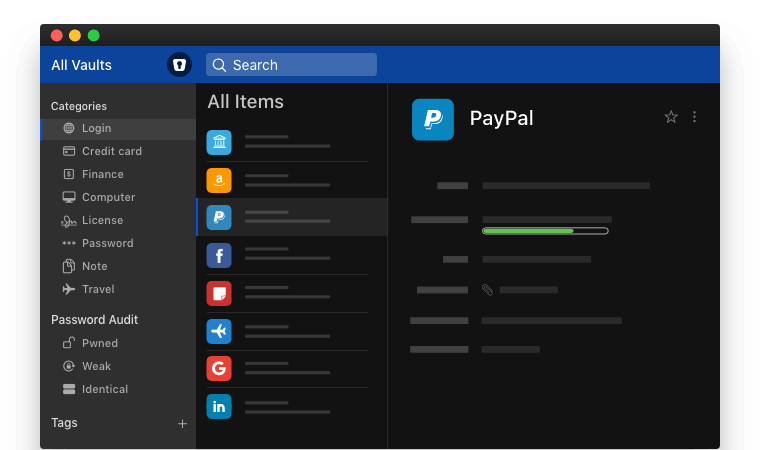 5. KeePass
KeePass is one of the most liked password managers amongst those who do not want to take any risk of putting their data in the cloud. This open source is portable, extensible and easy to use. It is basically an offline password manager however, you can sync its database with Dropbox, iCloud and Google Drive etc.
KeePass works by putting all your passwords in a secured database and locks them using the key file so that you only have to memorize that key file password or select the key file for unlocking the database.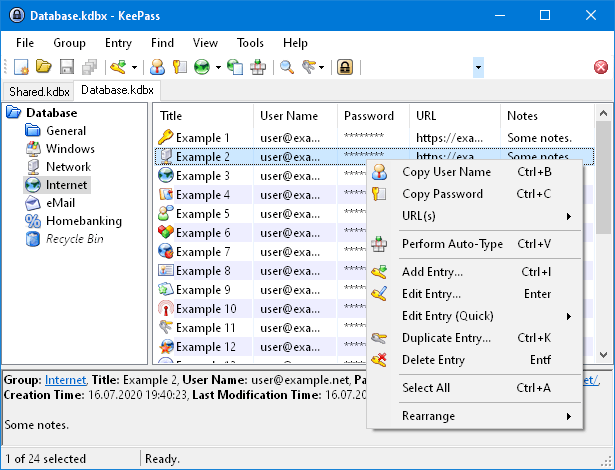 6. KeyPassXC
KeyPassXC password manager works using the password databases such as files which stores all the passwords. These encrypted databases are saved on the hard disk of your system/device so that if your system is off or someone seals it, he/she will not be able to unlock your passwords.
These password databases are secured with a master password that protects all of the passwords within it therefore, it should be as strong as possible.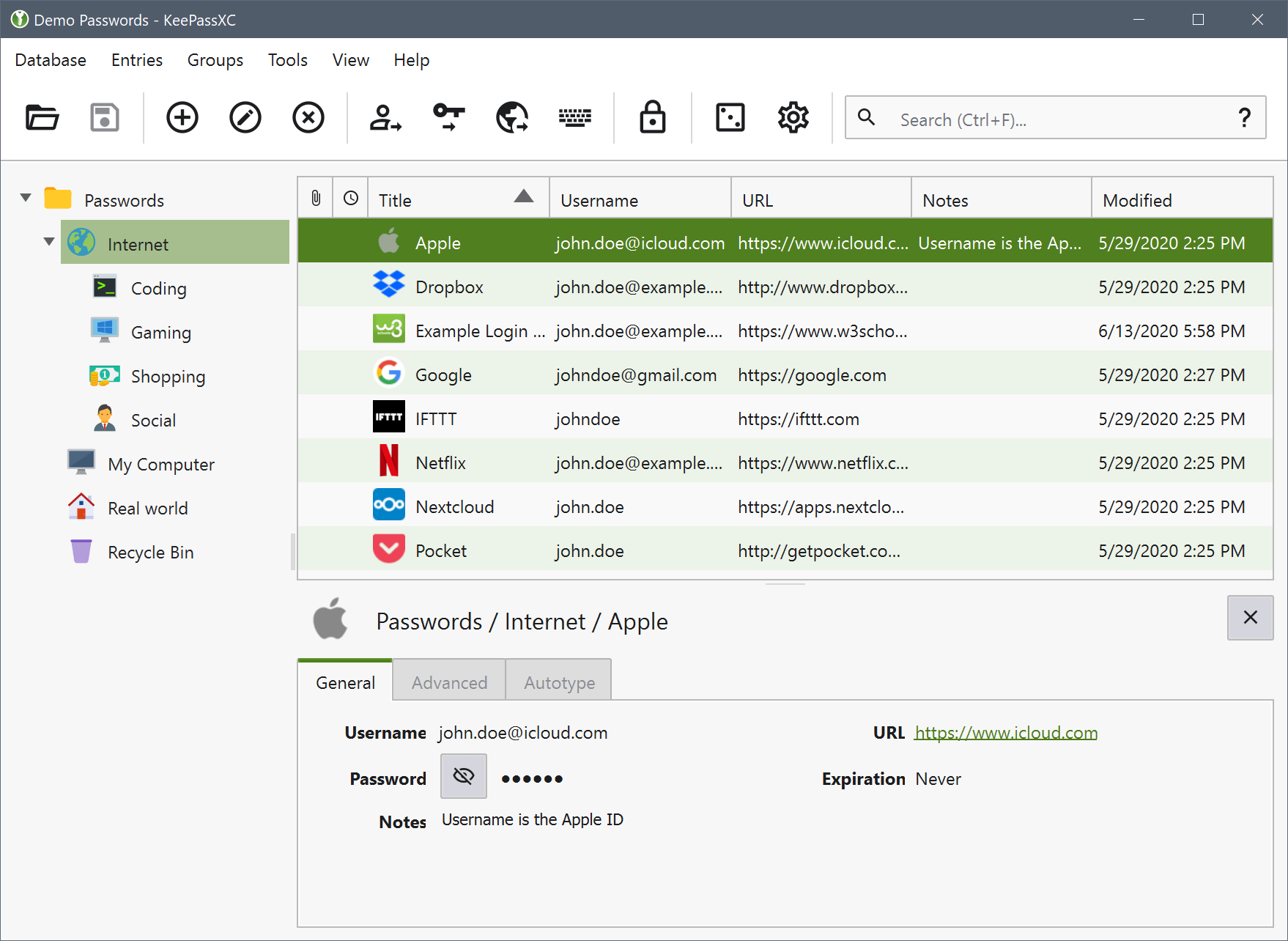 7. Bitwarden
Bitwarden open-source password manager comes at no cost and rated as the best password manager. It provides a multi device sync option and unlimited passwords. Its free version helps in saving identities, credit cards and notes.
It also includes two-factor authentication via applications like Google and Authy. Its secure and safe server keeps your personal data off the cloud and provides the capability to save data offline. Besides, Bitwarden is equipped with an online password vault that lets you access your passwords from any website.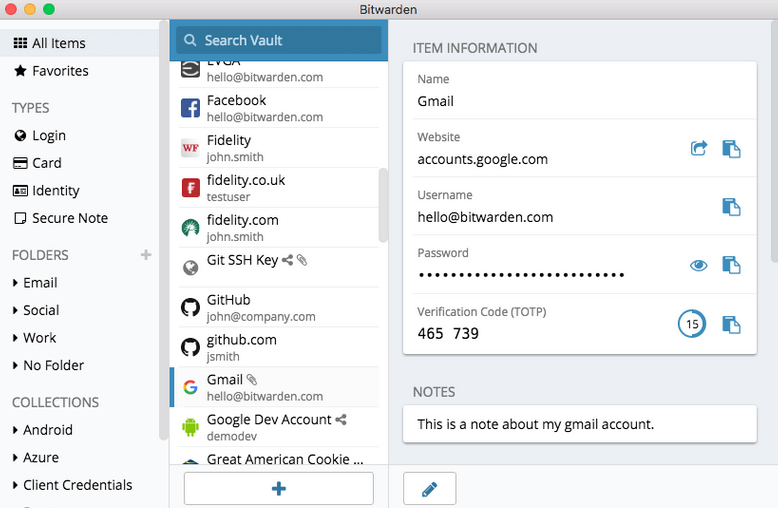 8. Pass
Pass is easy to use a password manager for systems that follow the lines of the Linux based password manager, which offers an open source standard for managing the password that can easily be customised according to your requirements.
It comes with a command-line interface that uses GnuPG for encrypting and decrypting the stored passwords. The encrypted passwords get stored in a different file which can be adjusted using the operating system's file system.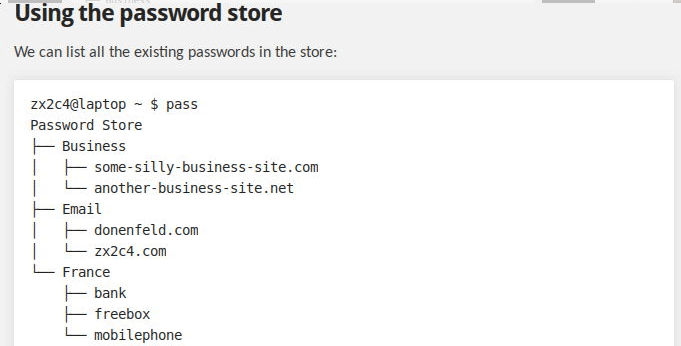 9. LessPass
LessPass password manager is equipped with the capability of storing locked passwords and private data in a safe vault. Using the LessPass vault, you can store logins, passwords, create online shopping accounts, generate strong passwords, track personal information and lots more.
This application is quite simple to use, all you need to do is to keep your LastPass master password in mind and LastPass will automatically login you to the application and auto-fill web browsers.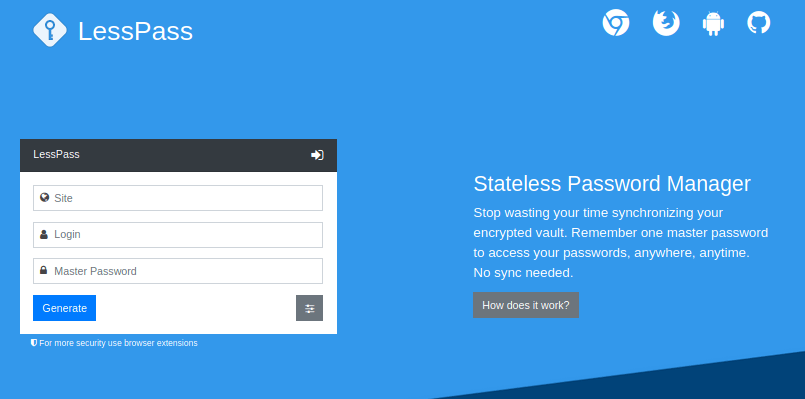 Summary:
Many of us still follow that old fashioned way of saving our passwords. We still make use of pen and paper, diaries, our memorizing abilities, and sticky notes in our computer system.
However, following this old school habit can cause great trouble by increasing the chances of data theft or compromised security. Therefore, it's important to keep password managers in the picture to store all your private data and passwords in a safe and encrypted environment.
We have listed some of the best cross-platform password managers which will help you keep your passwords safe and also help save you from misplacing or forgetting your passwords.