One of the many advantages the Internet age has given us is the ability to launch and manage businesses online using a virtually unending list of resources that are free, paid, open-source, and proprietary.
Many people are of the notion that they can only run a successful e-commerce platform with expensive tools, plugins, etc. but that is far from the case because there are loads of awesome open-source solutions created for that purpose.
Trusted E-commerce Business Hosting
The best web hosting services offer robust and secure server solutions tailored for online retailers. Prioritizing uptime, speed, and security, it ensures seamless online shopping experiences, safeguarding both business operations and customer trust.
This enables businessmen new to eCommerce to launch a store at conveniently affordable costs and we are certain that their services will fit your needs whether you're setting up a new store or managing one that already has millions of orders.
Today, I bring you a list of the best solutions to set up a personal e-commerce business. They are listed in random order and are all free open source.
1. PrestaShop
PrestaShop is a freemium e-commerce solution that enables users to launch and manage their online business with several tools that enable them to attract visitors, customize their store, conveniently manage products, sell globally, see traffic analytics, etc.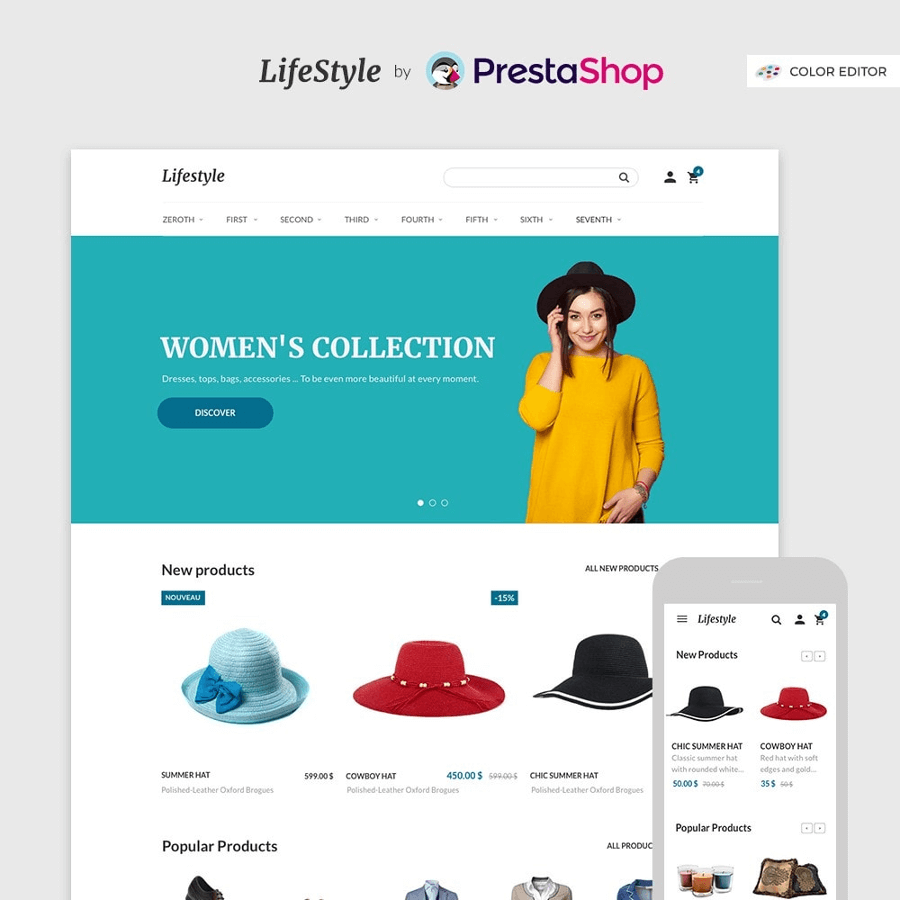 2. OpenCart
OpenCart is an online PHP-based store management system designed specifically for eCommerce websites. Its features include an affiliate program, discount and coupon codes, themes, support for integration with 3rd-party apps, etc.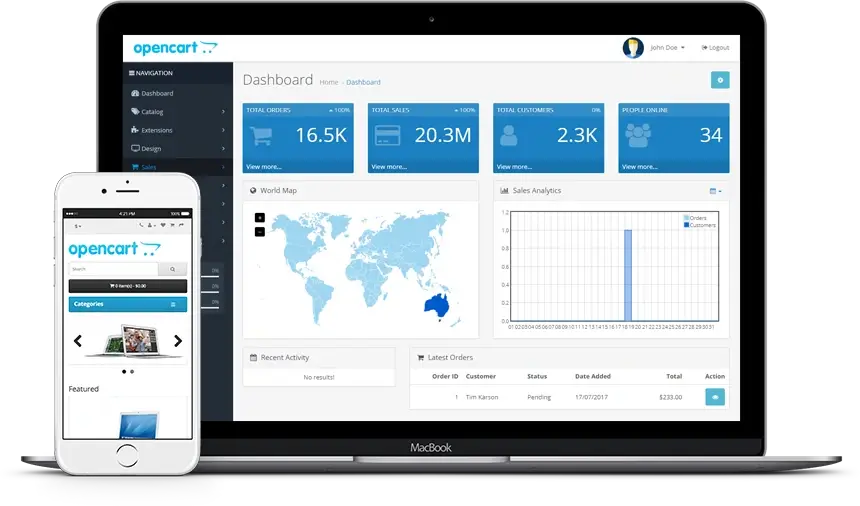 3. WooCommerce
WooCommerce is a free and open-source plugin designed for any size of online merchant using WordPress (also open source). It is loved for several reasons including being easy to use, comprehensive online documentation, and support for integrating with other platforms.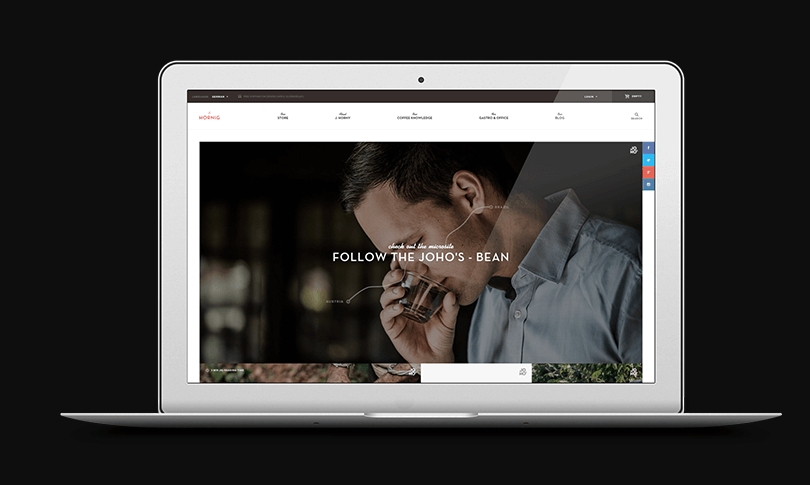 4. X Cart
X Cart is a robust eCommerce platform created with the aim of enabling users to successfully establish businesses online.
It offers 24/7 support, a rich list of features, and integration support for other platforms, as well as a premium offer to those users who want to chip in some cash for enterprise functionality.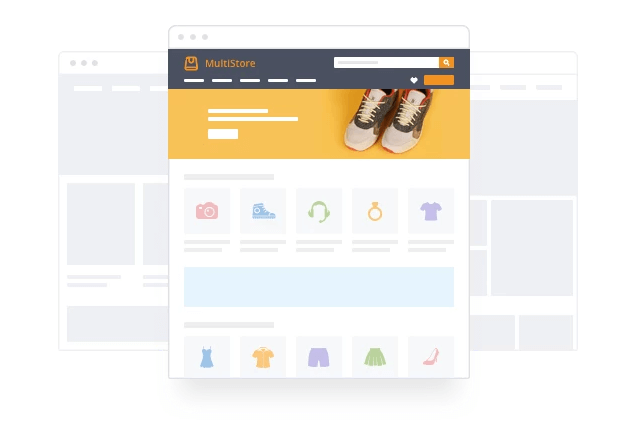 5. osCommerce
osCommerce is a free e-commerce and online store management platform with tools for managing your very own self-hosted online store or website with the advantage of securely managing your products and tracking your sales.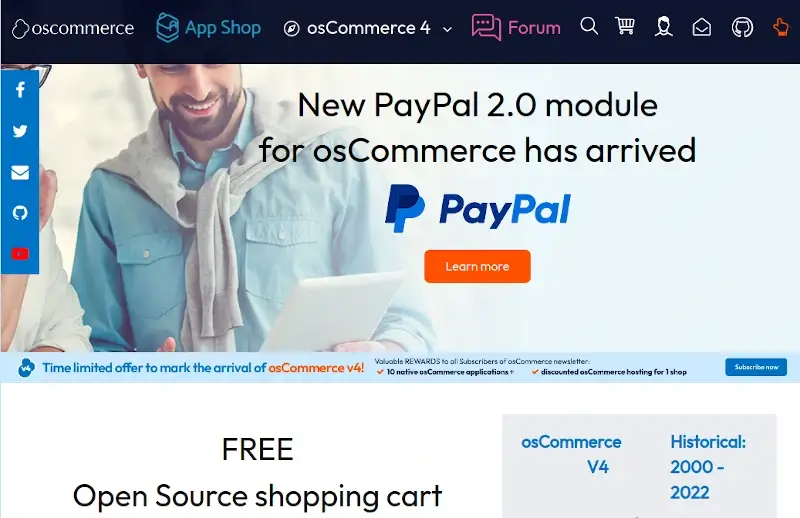 6. Zen Cart
Zen Cart is an open-source PHP-based online store management system that simplifies creating online stores and makes interacting with the platform, whether as an administrator or customer, more user-friendly.
It contains 16 categories of 1800+ add-ons with a community of about 150,000 members.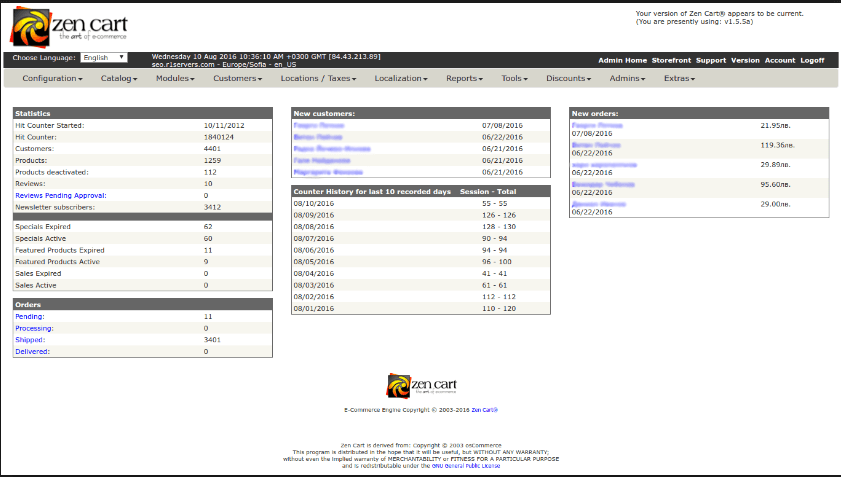 7. CubeCart
CubeCart is a free customizable e-commerce system that enables users to open online websites where they can sell products anywhere in the world.
It offers a plethora of extensions including shipping calculators, payment gateways, etc.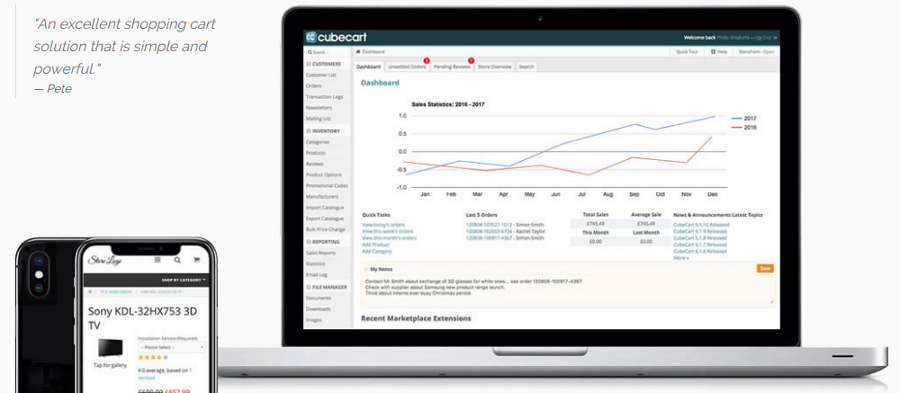 8. Drupal Commerce
Drupal Commerce is an open-source eCommerce framework used for building flexible e-commerce websites and apps based on Drupal.
It offers several features such as mobile responsiveness, support for integration with 3rd-party software, complete freedom over the visual appearance of websites, etc.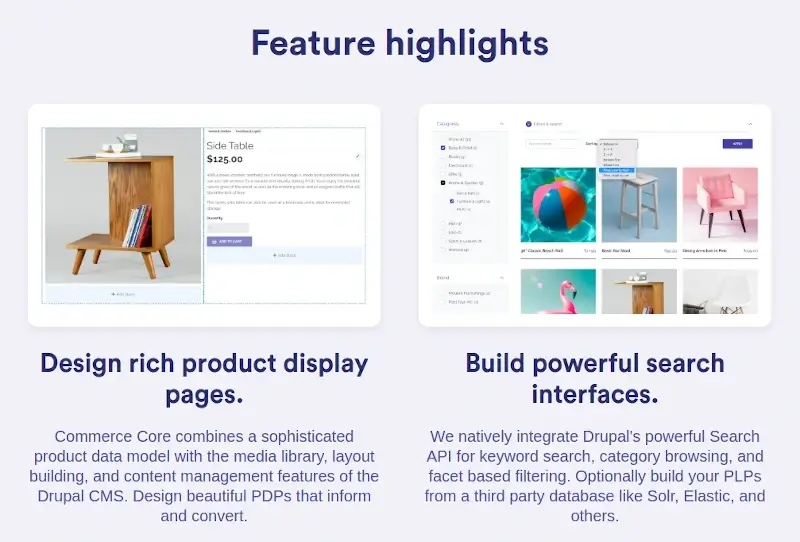 9. VirtueMart
VirtueMart is a free open-source e-commerce solution designed to be used with Joomla. It offers users 500+ features specific to customers, merchants, developers, and web agencies and is loved for its accessibility.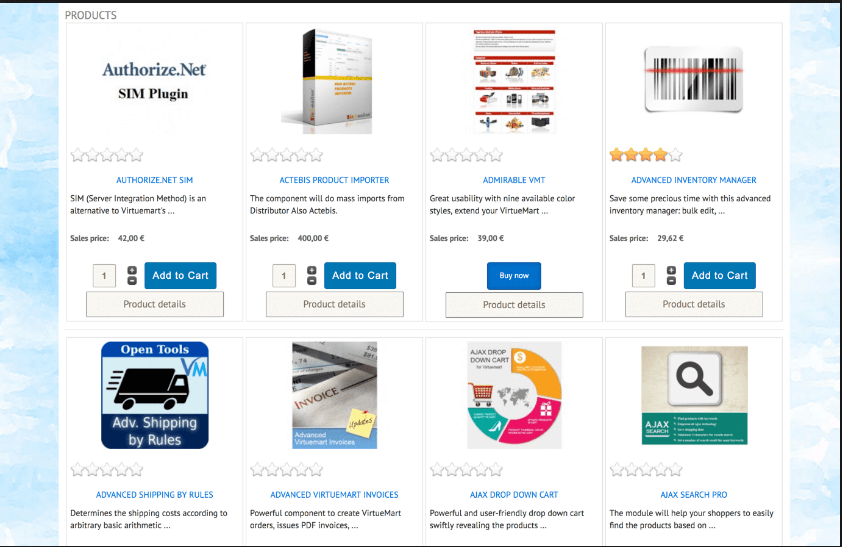 10. Magento Open Source
Magento Open Source is a free and open-source version of Magento that enables users to build and grow unique stores online with ready-to-use extensions and by working with official Magento partners.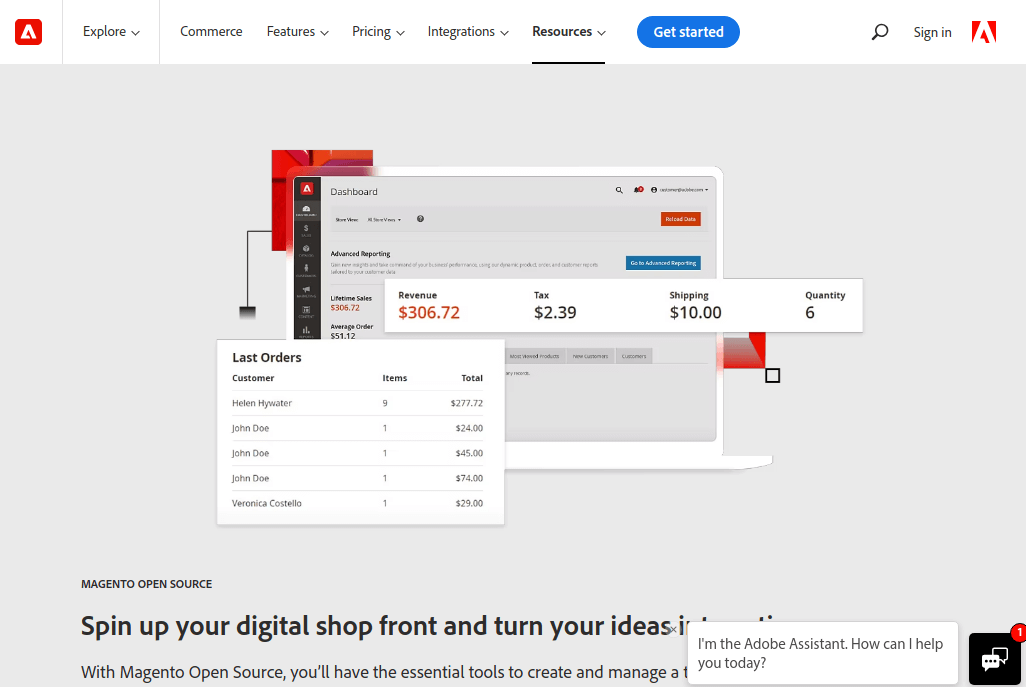 11. Ubercart
Ubercart is a free and open-source e-commerce solution built to enable Drupal users to build a community around the sales of any type of product e.g. eBooks, premium creative content, etc. while maintaining a seamless line of interaction between clients to boost customer satisfaction.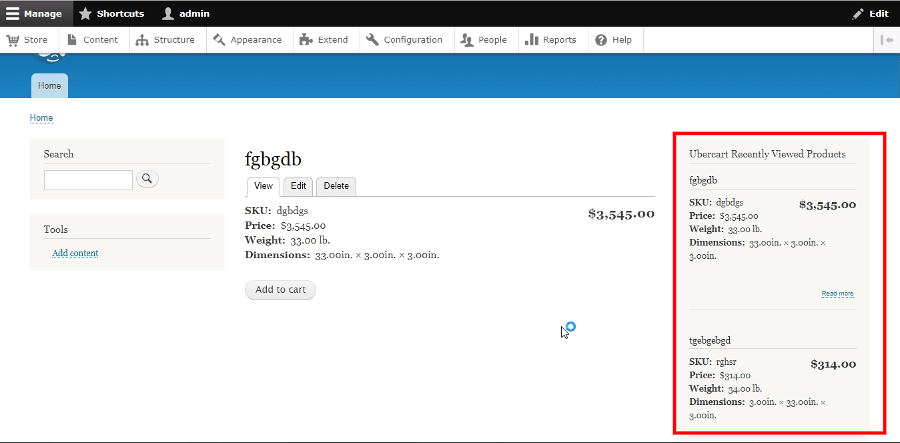 12. Bagisto
Bagisto is a free and open-source Laravel eCommerce platform created to enable users to build and scale their businesses. It features Pure RTL support, product SEO, a multi-store inventory, multiple channels for selling products, and a beautiful user interface that is equally easy to navigate.
Among bagisto's coolest features is its multi-vendor marketplace which encourages merchants from all over the world to sell products without boundaries, and also its robust documentation for users interested in using it (i.e. the bagisto framework) for development.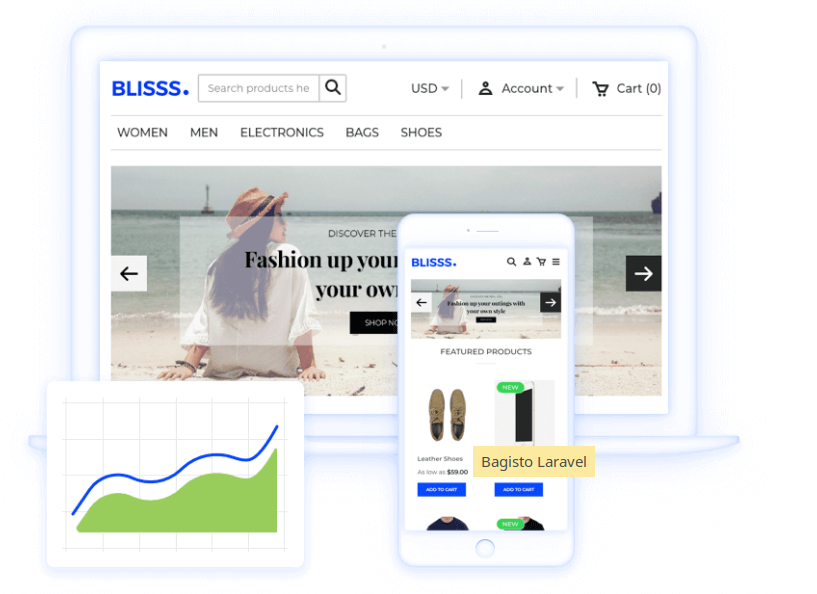 13. Spree Commerce
Spree Commerce is an open-source eCommerce platform and one of its favorable strong suits is its mobile-first customizable user experience.
Relied upon by several popular businesses like Diehard, the New England Patriots, Fortnum & Mason, Kenmore, and Craftsman, to mention a few, Spree Commerce is a significant player in the open-source business community.
Some of its popular use cases include a multi-vendor marketplace, a PWA frontend app, a multi-tenant platform, B2B or B2B2C eCommerce, and integrations with 3PL, MailChimp, Segment.com, POS, and Avalara AvaTax.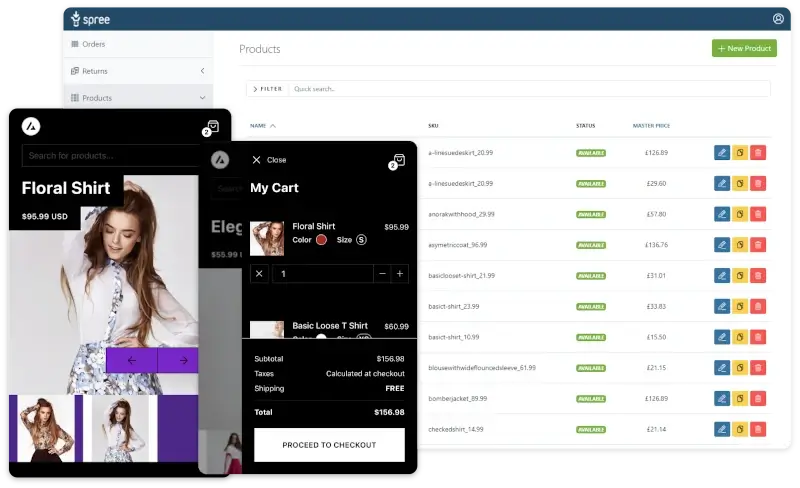 14. ClicShopping
ClicShopping is another free and open-source store online B2B/B2C application built using PHP and MySQL and designed with the aim of enabling anybody to create a reliable and efficient eCommerce store.
It is probably the oldest software in this list that has managed to stay relevant thanks to its dedicated team of volunteer developers, donations from supporters, and other types of contributions.
ClicShopping is compact, doesn't require a lot of resources to run, and just like with WordPress, you can install small applications (plugins) to extend its functionality. If you're familiar with PHP and MySQL then building your B2B/B2C application will be a breeze.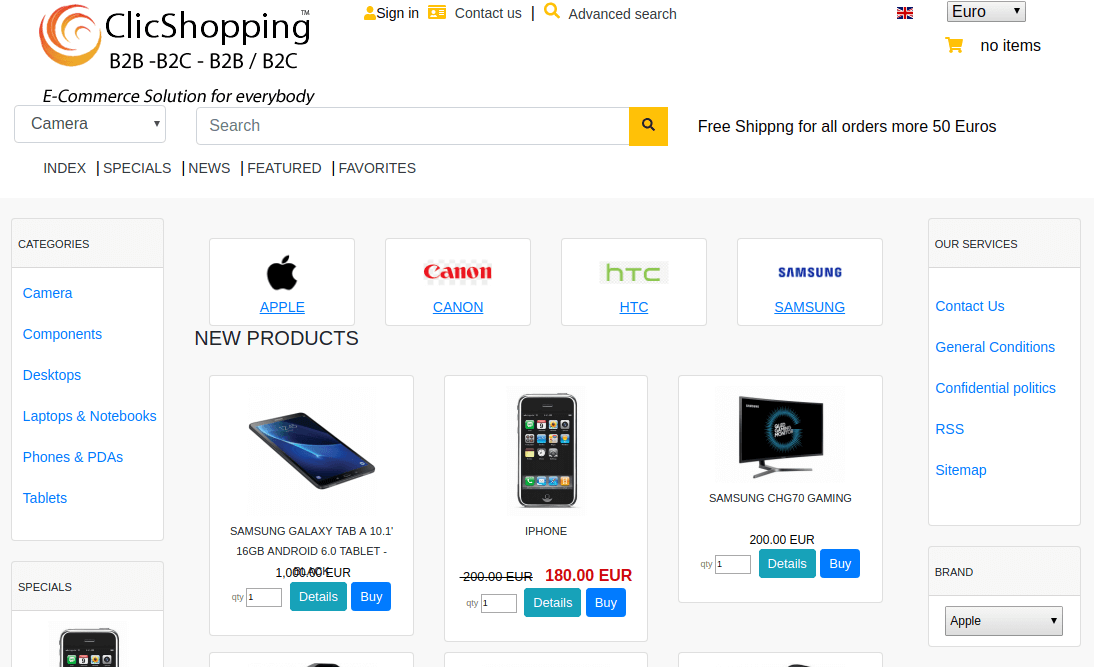 Have you got any suggestions to share with us? Let us know in the comments below.