Password managers are applications created to enable users to keep their passwords in a single place and absolve themselves of the need to remember every single one of their passwords.
They, in turn, encourage clients to use passwords that are as complex as possible and remember a single master password. Modern password managers even go the extra mile to keep other information such as card details, files, receipts, etc. safely locked away from prying eyes.
[ You might also like: The 9 Best Cross-Platform Password Managers ]
You might be wondering which password manager app will work best on your Linux machine and I am here to answer your question with my list of the 13 best Linux password managers.
1. Keeper Secure Password Manager
Keeper is a top-rated freemium password manager application developed by Keeper Security that offers personal users, families, students, and businesses a trustworthy application for creating strong passwords as well as storing them while ensuring protection from cyber threats and password-related data breaches.
It provides a beautiful modern user interface with a compatible 'look & feels' across all desktop and mobile phone platforms as well as on modern web browsers.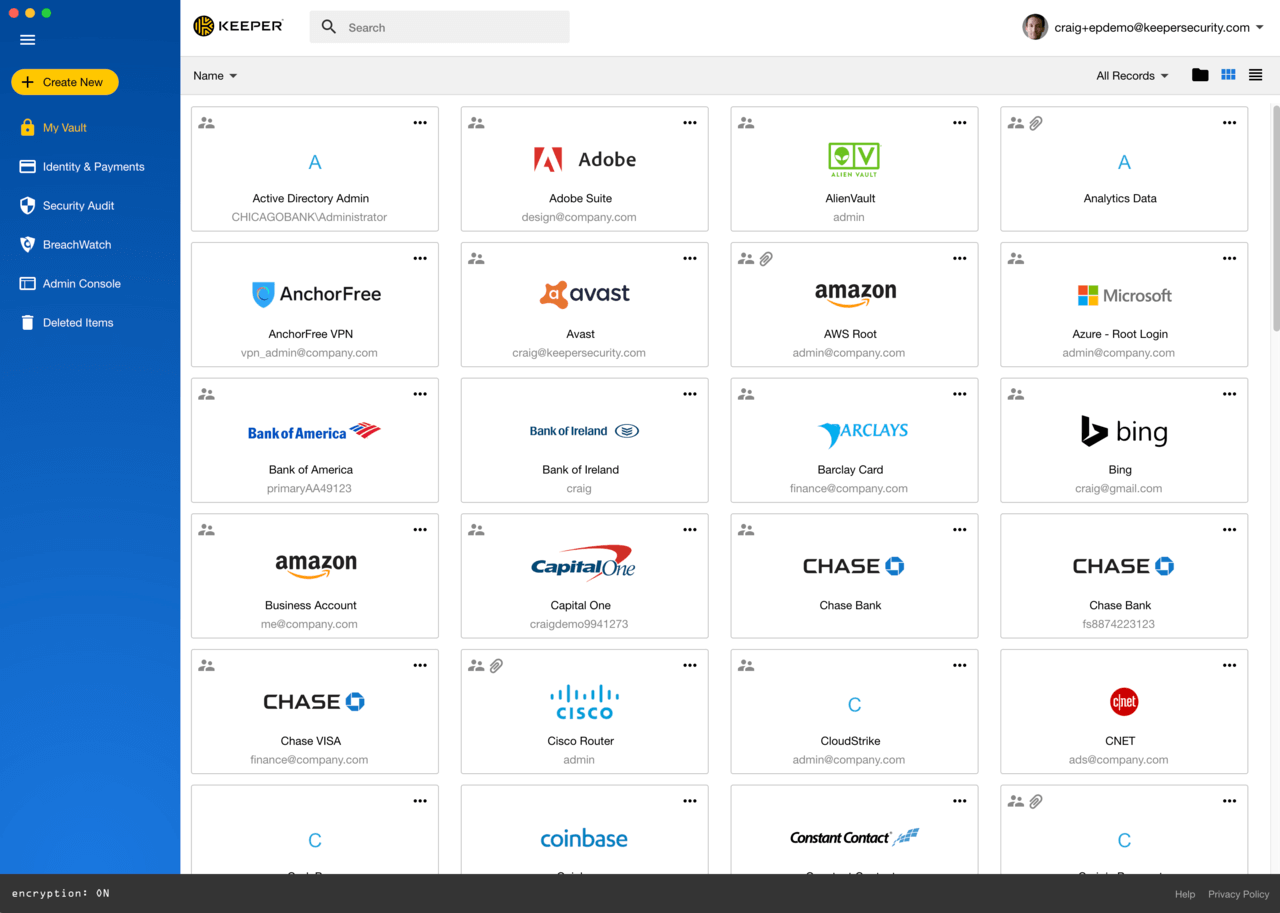 2. Bitwarden
Bitwarden is a free, open-source, and easy-to-use password management solution that enables you to conveniently generate strong, unique passwords in order to enjoy your online experience. You can access your stored data via its multi-platform app for desktops and smartphones, via its web UI on a visitor's system, and via its array of browser extensions.
It offers users several features for free including a beautiful UI, 2-factor authentication, synchronization, user sharing, built-in password generator, optional self-hosting, unlimited storage, credit cards & identities, etc. It also offers extra features to premium users for as little as $10/year and above.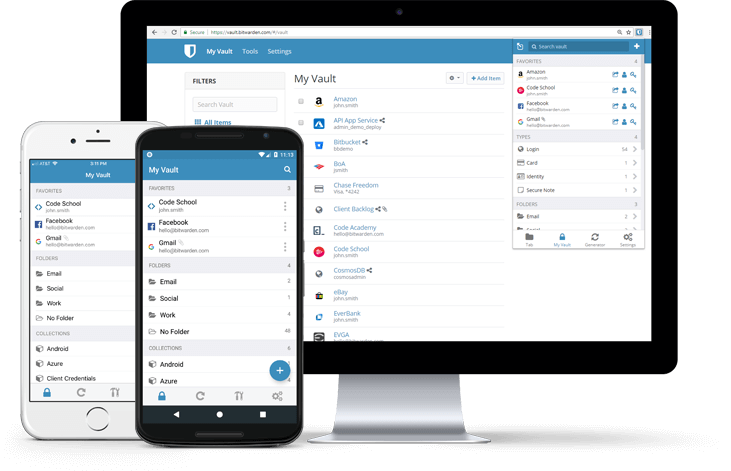 3. Buttercup
Buttercup is a beautiful, cross-platform, and open-source password manager designed to manage your credentials while providing you with the convenience of not having to remember your details.
It has a strong emphasis on security and privacy and is also available for mobile devices and modern browsers. See our article on Buttercup here.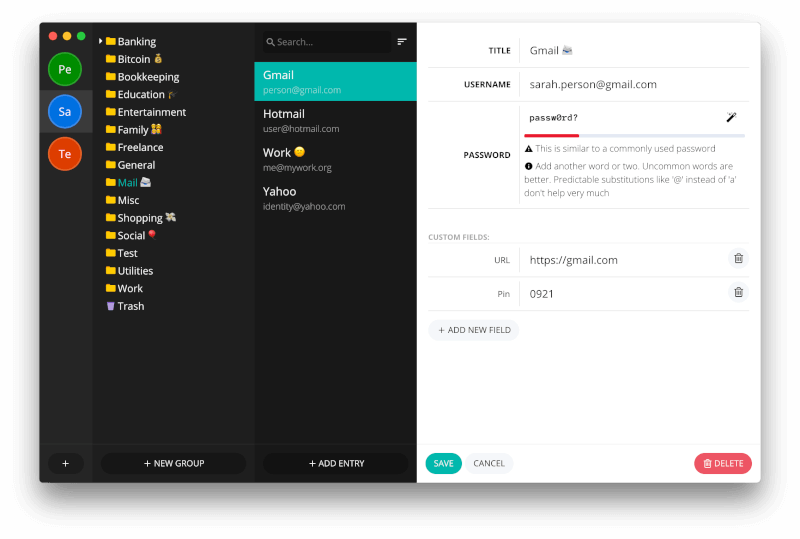 4. Enpass
Enpass is a slick-looking, cross-platform password manager that not only stores passwords but also credit cards, bank details, PDF files, WiFi passwords, etc.
Among its many features include support for wearables, tags, TOTP, biometrics, and Keyfiles for adding an extra layer of authentication.
See our article on Enpass here.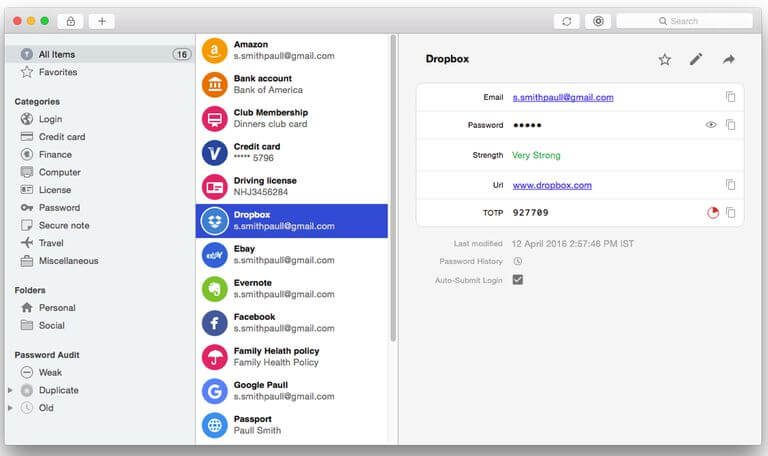 5. MYKI
MYKI is a freemium multi-platform password manager designed with the aim of equipping users with the best-in-class tools for managing their digital identities personally and professionally.
It strives to ensure user privacy and prevent data bridges by eradicating the need for users to store their data on third-party cloud servers by offering an offline Password Manager and 2FA Authenticator.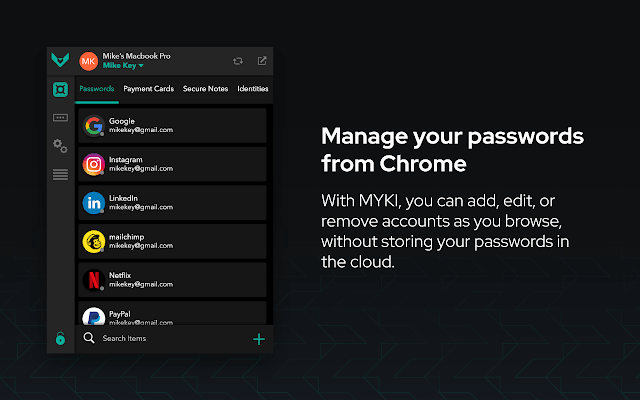 6. Pass
Pass is an open-source, command-line password manager that saves passwords in an encrypted GPG file organized in various folder hierarchies. It uses this method to save passwords because of its adherence to the Unix philosophy.
It features support for extensions, integration for Git, bash-completion, password generation, password import/export, and GUI components provided by members of the open-source community.
See our article on Pass here.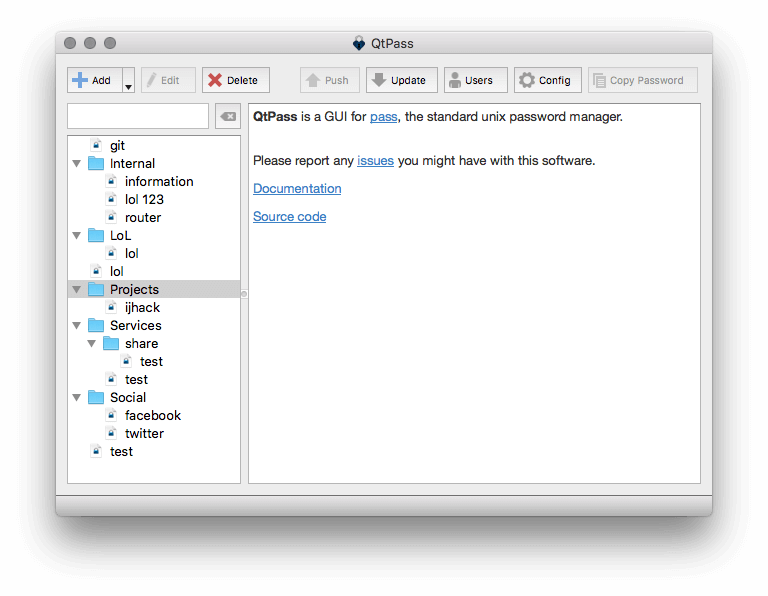 7. LastPass
LastPass is a cross-platform password generator and manager with a clean User Interface with automatic security monitoring and military-grade encryption.
Its features include fingerprint verification, one-click password change, the ability to store digital records of even your payment cards to simplify online shopping, and an open-source command-line interface (which depends on their servers).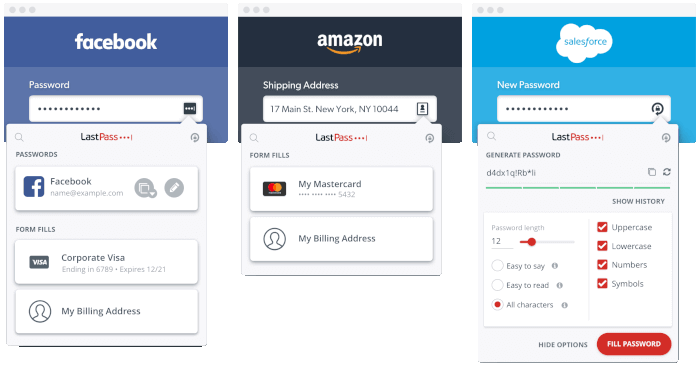 8. KeePass
KeePass Password Safe is a free, open-source, portable, and lightweight password manager. It features an inbuilt password generator, multi-language support, support or password groups, multiple user keys, and data import from many file formats.
KeePass was initially made for Windows but it is now available for Linux with complete support for theme customization.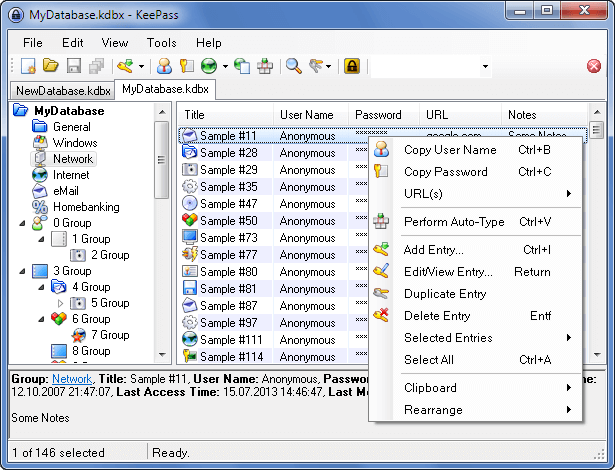 9. Dashlane
Dashlane is a multi-platform password manager and generator. Like most of the other apps on this list, it secures all your passwords, PDF file, card details, etc. with a single master password.
It boasts top-notch encryption, a beautiful and clutter-free User Interface with automatic synchronization across devices – features that make it an excellent password manager.
If you want to enjoy the Dashlane Premium free trial for longer than the standard 30 days then you can claim 6 months of free premium for users from this link.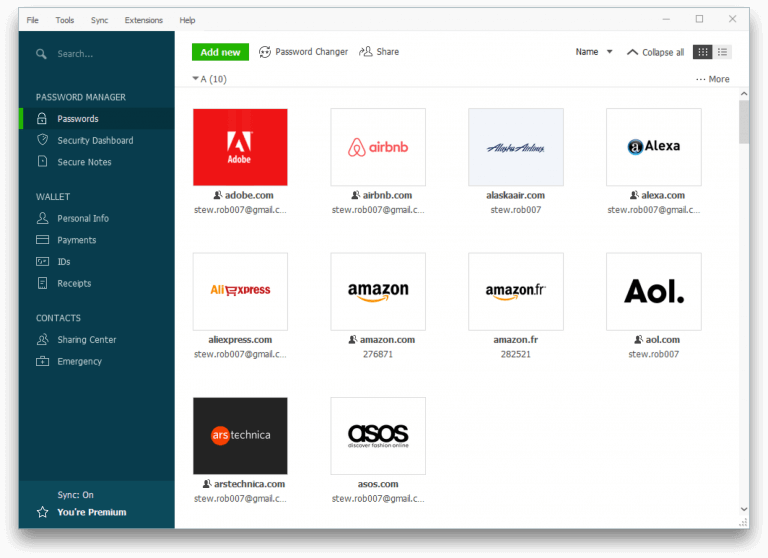 10. KeePassXC
KeePassXC is a free, open-source, and lightweight password manager with a strong emphasis on security. It is a fork of the old-time KeePassX password manager with extra features such as independence of Mono, browser integration, and a way nicer User Interface.
Like KeePassX, it also offers an inbuilt password generator, multi-language support, support or password groups, multiple user keys, and data import from many file formats. It saves URLs, attachments, comments, passwords, and other text formats in a single database and it allows users to use custom icons and password groups.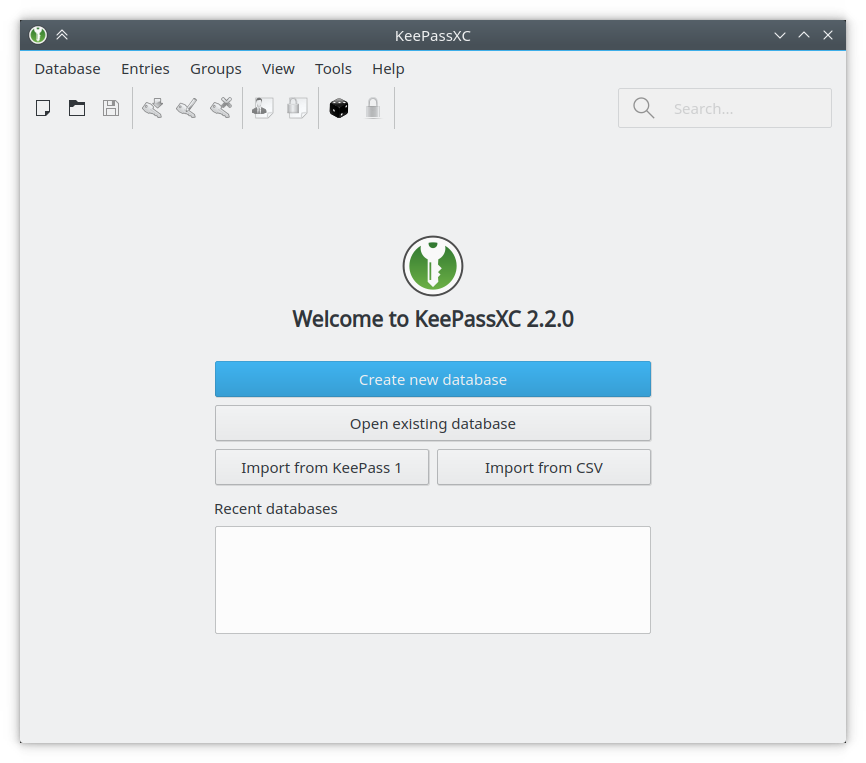 11. Password Safe
Password Safe was designed by the renowned security technologist, Bruce Schneier, to enable users to easily and safely create several unique, strong, encrypted login credentials.
You can also use it to store general key/value pairs, and credit card numbers which are all accessible using a single master password. It was created for Windows but there is a beta version available to Ubuntu, Debian, and FreeBSD users. And there is also a Java-based version on source forge which is platform-independent.
Password Safe is free, open-source, easy to install, and trusted by over 4 million people with other features such as a simple UI and 2-factor authentication.
12. Password Gorilla
Password Gorilla was created for managing passwords alongside other login information such as usernames and titles without displaying them on the screen. It also doubles as a password generator.
It is available for Windows, Linux, Mac, and also Android for which it has command line and GUI versions.
Password Gorilla is unlike other password managers because it isn't as easy as they are to get up and running as it requires you to be familiar with source files.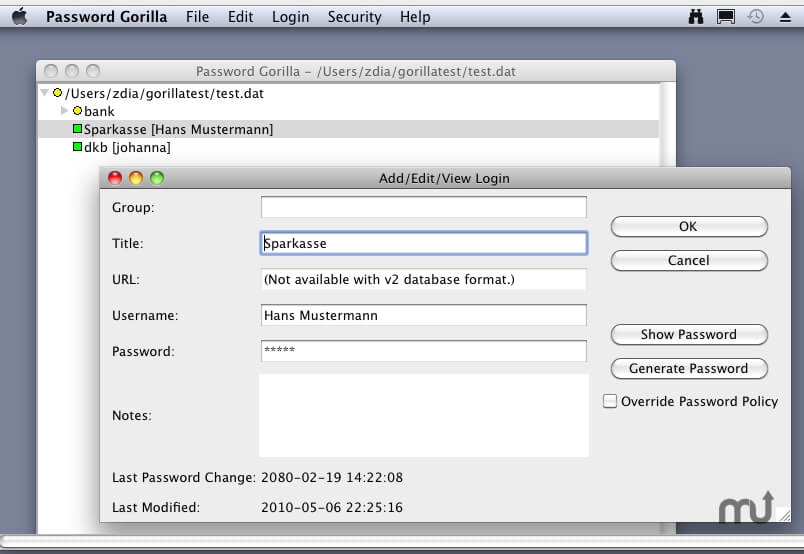 13. Universal Password Manager (UPM)
UPM is a free and open-source lightweight password manager designed for one thing – storing login credentials securely. It is available for Windows, Android, Mac, and Linux with features like database sync across multiple devices and AES encryption.
It features a simple, clutter-free UI capable of generating secure passwords, working with remote locations, etc.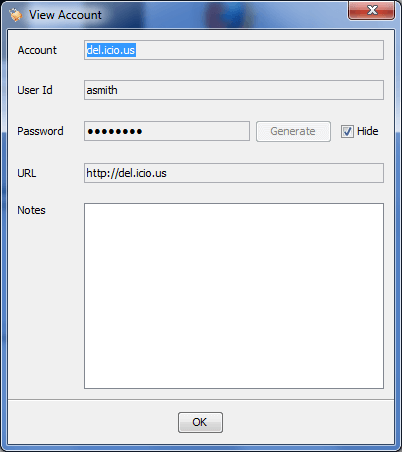 Update
Encryptr was on our list but I have confirmed that development has halted and based on Michael DeBusk's suggestion, I have replaced it with Password Safe. Also, I've replaced KeePassX with its better fork, KeepassXC.
Are you familiar with any password managers worthy of being on FossMint's list? Share your thoughts in the comments section.