cloudHQ is a free and secure software desktop client that enables you to back data up from your Google account apps e.g. Gmail and Google Drive to a variety of other Cloud service options including Amazon S3, Office 365, Egnyte, Evernote, Dropbox, and Google Drive.
cloudHQ comes with a number of tools to improve user productivity on Gmail including the ability to track when emails are opened, snooze emails, send email campaigns, hundreds of free email templates, and much more.
Like many organizations, you are likely to have data across multiple cloud services and consolidating all the data into a central location can be tedious. This is where cloudHQ comes in – it constantly synchronizes all your data between all your connected services in real-time and saves you a lot of the stress you would need to go through if you are to manually sync your data files.
Features in cloudHQ
Free for non-professional use – no credit card required.
Easy to set up and easy to use.
Unlimited backup and sync of free cloud accounts including Dropbox, Box, Evernote etc.
Real-time synchronization between cloud accounts.
An inbuilt email tracker to track email campaigns.
Free Gmail email templates.
Save emails to MS Excel, PDF, etc.
Supports email labelling and sharing for better organization results and team collaboration.
Transfer files and emails to Google Drive and Gmail.
20+ Chrome extensions.
Scheduling emails.
Gmail SMS and text alerts.
Gmail screen recording and screenshot options.
cloudHQ boasts a lot more features than the ones I have listed above and you can check them out here.
According to the website's report, cloudHQ users transfer over 5 million files every day and the app is trusted by upwards of 3000 organizations.
cloudHQ Pricing
If you want the extra features that cloudHQ offers its premium users then you can try out its free 15-day trial after which you can decide to be billed monthly or yearly for any of its 3 paid service versions- Premium, Business, and Enterprise.
cloudHQ Monthly Billing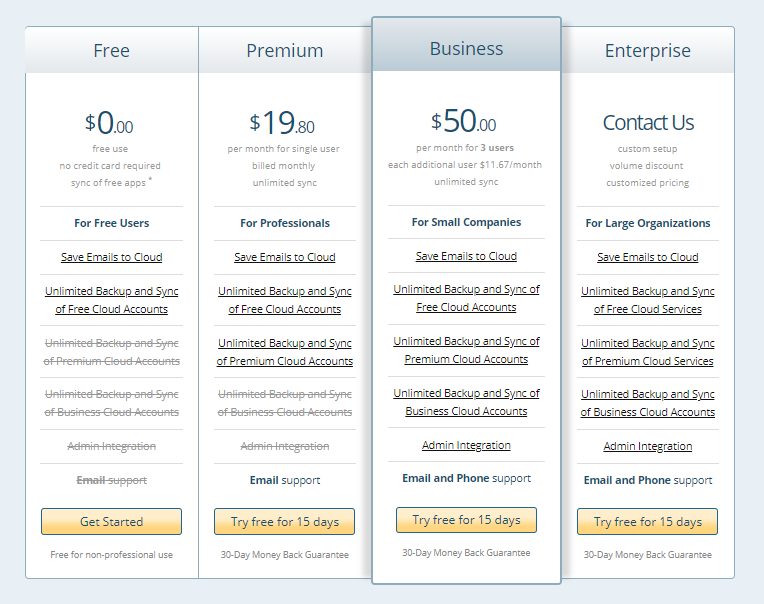 cloudHQ Annual Billing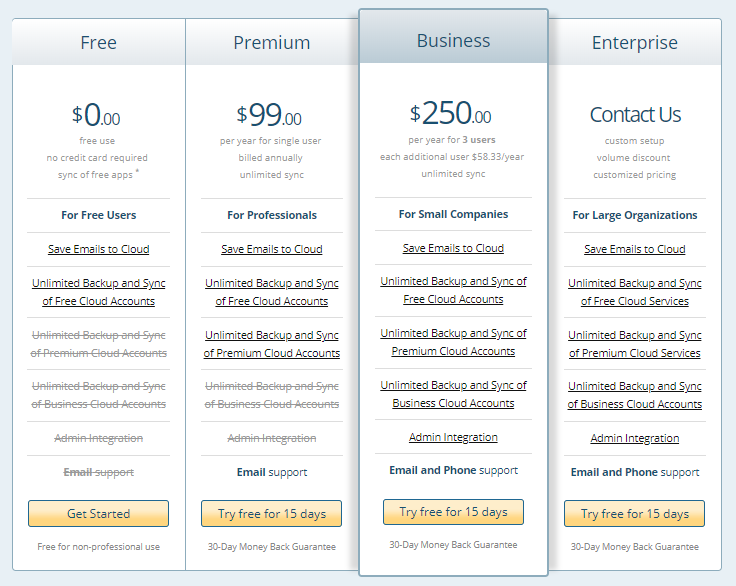 cloudHQ is easy to set up. All you need to do is click on the "Get Started" or appropriate "Try Free" button to create your account and head straight to the setup page. The remaining steps are straightforward and easy to follow.
What do you think about cloudHQ? I think it's an excellent tool for working with Google Drive on Linux platforms.
Share your thoughts with us in the comments section.