Darktable is an Open Source workflow application and raw developer for photography. From the perspective of a photographer, picture it as your virtual zoomable light table and darkroom at the same time.
With Darktable, you can manage negatives, carry out tethered shooting, and develop (and enhance) raw images. You can also search images by tags, color labels, star ratings, etc, thanks to its collection of modules which enables users to execute flexible database queries on the app's database.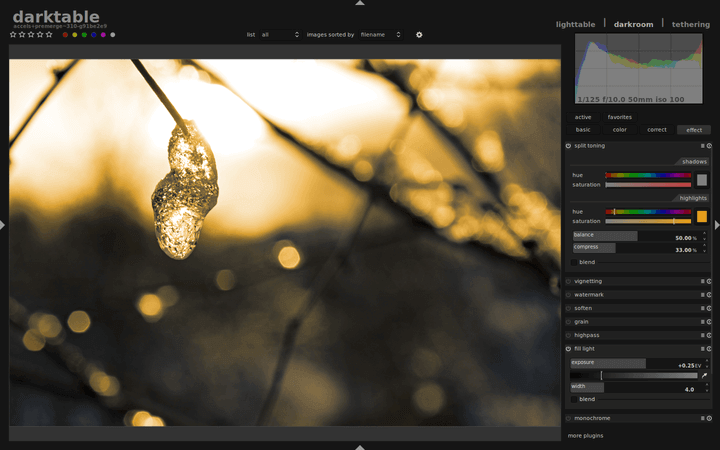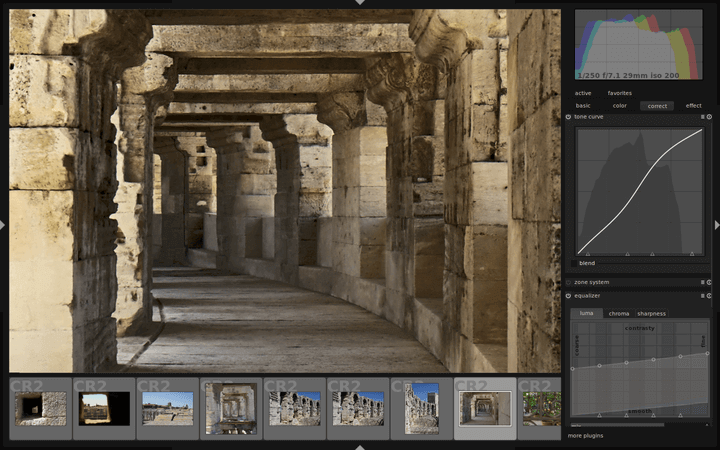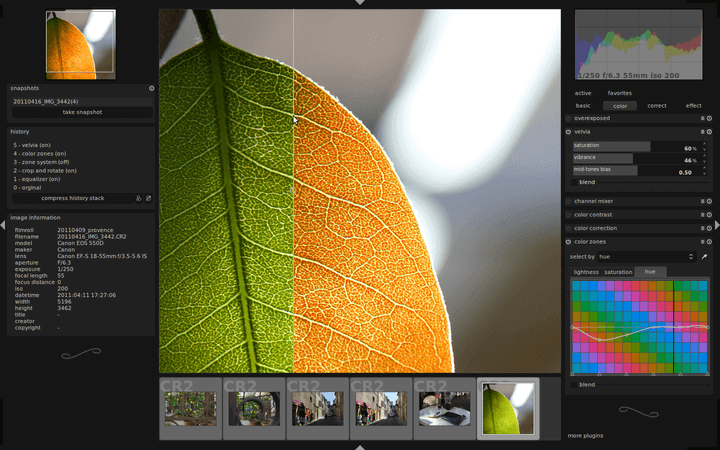 Features in Darktable
Honestly, Darktable doesn't fall short of one of the best image editing apps available on the market and so if you want to find out about all its features you'll need to either head over to its features page or give Darktable to test run.
Darktable is FOSS (Free Open Source Software).
Export to popular image editing apps e.g. Picassa.
Fully non-destructive editing.
Make use of photo effects including Picassa.
Import files in various format standards including raw and high dynamic range image formats (e.g. jpg, cr2, hdr, pfm).
Darktable has a zero-latency fullscreen, zoomable user interface through multi-level software cache.
21 languages including Catalan, French, German, Greek, Japanese, Polish, Portuguese, Hebrew, Hungarian, and Italian.
Modules, which are like similar extensions with which you can add editing functionality specific to an editing mode like image color correction and effects/artistic image post processing.
Darktable is available for virtually all the major Linux distributions including Ubuntu/Debian, OpenSUSE, FreeBSD, and Fedora.
[mks_button size="medium" title="Install Darktable in Linux" style="squared" url="http://www.darktable.org/install/#ubuntu" target="_blank" bg_color="#529b30″ txt_color="#FFFFFF" icon="fa-download" icon_type="fa" nofollow="1″]
Darktable is an ideal Linux app for photographers and an excellent alternative to Adobe's Lightroom.