Hiri is a modern email client that seamlessly incorporates your various emails, tasks, calendars, and contacts while allowing you to easily set reminders, categories, and tags to individual emails.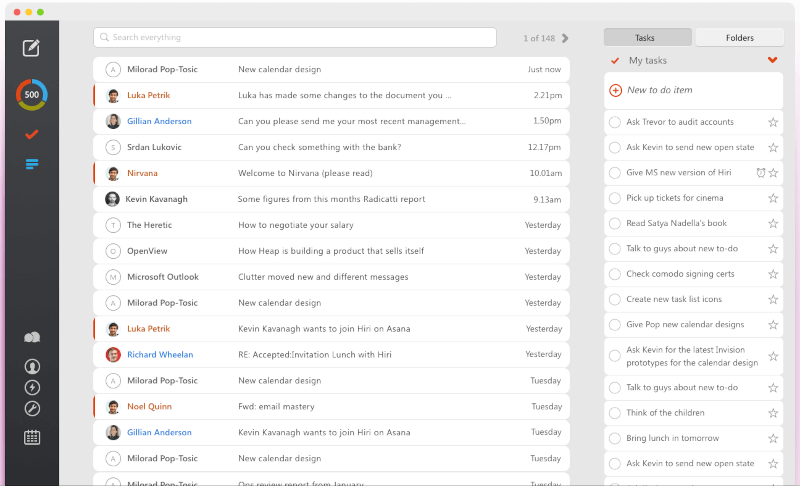 Features in Hiri Email Client
Hiri is proprietary software.
A modern dashboard with a beautiful, clutter-free user interface.
Delegate emails, set reminders, etc.
Better subject line suggestions.
Convert emails into tasks with a mouse click.
Separate emails using the Action / FYI filters.
Install on multiple devices with one email address.
New features are constantly added.
You can connect Hiri to Exchange, Office365, or a Microsoft email account (Outlook.com, Live, Hotmail). At the moment, Yahoo, Gmail, and other email providers are not supported.
Available on Linux, Mac, and Windows.
Hiri has now updated its pricing plan to 2 options – Lifetime and Annual. Lifetime is a one-time payment of $119. The annual subscription costs $39 per license.
Both plans include access to updates and new features forever.
Install Hiri Email Client in Linux
Head over to the official Hiri download page and grab the latest tarball ad unpack the archive somewhere in your Linux machine.
$ wget https://feedback.hiri.com/downloads/Hiri.tar.gz
$ tar -xvf Hiri.tar.gz

Next, launch hiri.sh from the directory where you've extracted the files.
$ ./hiri.sh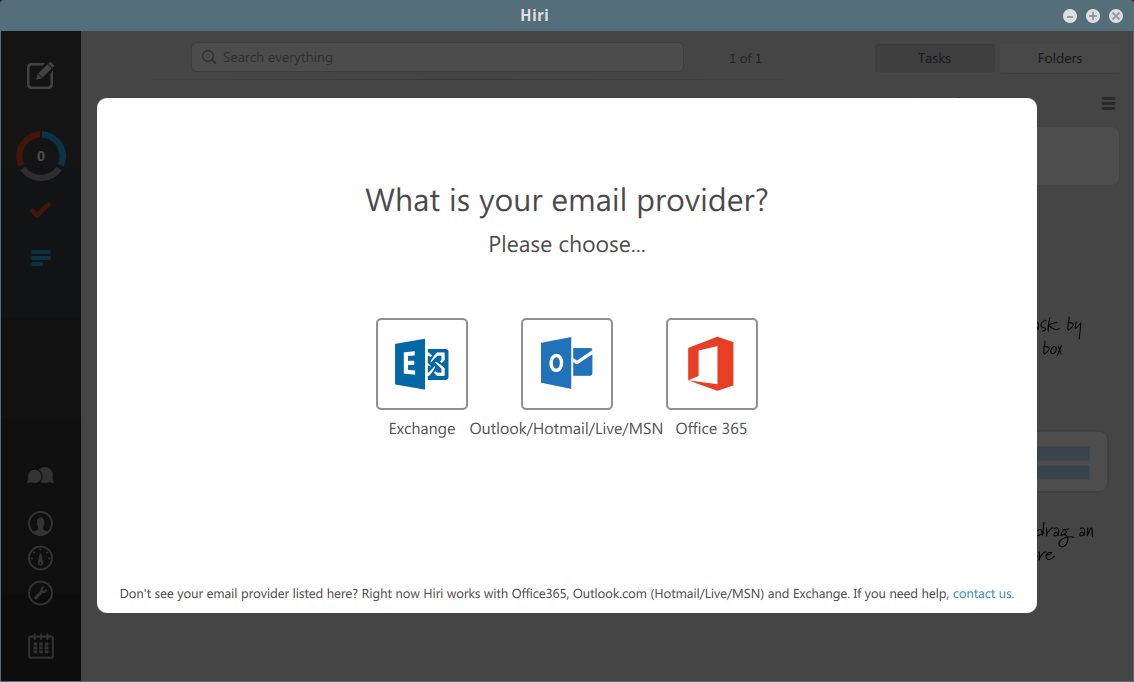 To launch Hiri more easily, create a desktop entry from Hiri by going to Settings → General → Create desktop entry. From then on, Hiri will appear in your launcher.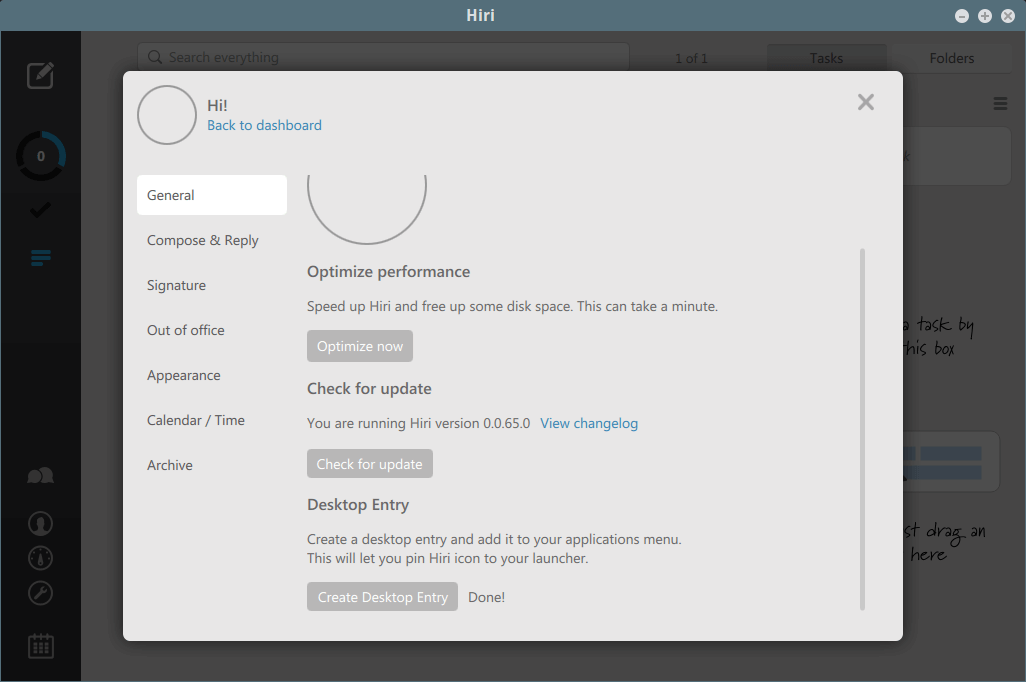 If your system supports snap, the easiest way to install Hiri is:
$ sudo snap install hiri
$ hiri

Notes:
Since Hiri is proprietary, no source code is provided.
The binary build of Hiri included all the required dependencies, so you no need to install anything else.
Hiri is only available for 64bit, no builds for 32bit.
What do you think about Hiri? Is it cool enough to trigger your transition from Microsoft's Outlook app? Download the app to give it a try and don't forget to drop your feedback in the comments section below.