Ubuntu reportedly has most of the market share of the GNU/Linux so it is obvious that most of the open source community is looking forward to what Canonical's next flagship distro will officially deliver to us.
In as much as Canonical can change their minds with regards to the features 17.10 will ship with at what we feel might be the last minute, there are certain improvements and additions that [so far] have been confirmed will ship with Ubuntu 17.10.
With that being said, it is only fair that I make a title to list out the most important features that we will see in Ubuntu 17.10 after its official release on October 19.
1. Codename: Artful Aardvark
Every Ubuntu major distro release has a codename based on an animal and this time around it is gotten from an Aardvark. A nocturnal badger-sized burrowing African-native mammal, with long ears, a tubular nose, and a long extensible tongue that feeds on ants and termites.
If you want to know more about the Aardvark then your first stop should be a Wikipedia.
2. Default Support for Indicator Applets
If you were following Ubuntu's news then you must have known about the survey that took place earlier this year in which 18,000 people participated. About 90% of the voters rated the Top Icons Plus extension, as the most useful – and really, who can beg to differ?
Though we are not sure of whether Canonical has included this support by default yet, we expect to see the feature natively supported since as of the time of writing, Ubuntu 17.10 includes a 'light fork' of a related and more unified extension called  'KStatusNotifierItem/AppIndicator Support'. It's only a matter of time and our hopes will be fulfilled.
3. The Switch to GNOME 3.26
Unity 8 and the Mir display server made a lot of buzzes earlier on but as we probably all know by now, they both are no more. I thought Ubuntu 17.10 was going to be a boring release with most of its changes being feature improvements and bug fixes but it is now clear that Canonical has something else in stock for its customers.
I became sure of this when daily builds of the Artful Aardvark showed up with GNOME 3 in place of Unity and things have been onwards from there ever since. Maybe – just maybe, this switch will bring back all the Ubuntu users who reportedly got dissatisfied after Canonical decided to switch to Unity.
4. The Switch to GDM
Since Ubuntu has switched to GNOME shell it is only right that it utilizes the GNOME Display Manager (GDM) as well; putting an end to LightDM. Even the Unity greeter has been changed to fit the GDM's style.
Canonical gave their reason for this switch:
"We've attempted to get the GNOME Shell lock screen running with LightDM and using GNOME Shell as a LightDM Greeter. Which this still seems possible, it's not easy to patch GNOME Shell as the GDM code is hard to decouple".
5. The Switch to Wayland Sessions
Unity 8 is no more and so also is the convergence project. And even though Canonical has decided to switch to using Wayland for its sessions by default for various reasons (one, for example, is its critical acclaim), X.org would still be included and so users will be able to choose which session they prefer.
That notwithstanding, word on the street is that X.org will be dropped by the release of 18.04 so start falling in love with Wayland already if you don't plan on effecting any tricky tweaks.
6. A Unique Default Wallpaper
Ubuntu hasn't moved anywhere away from the purple and orange-colored, origami-themed wallpapers but something is new this time around. It features the mascot after which 17.10 is codenamed – the Artful Aardvark. And the last time Ubuntu featured a mascot in its wallpaper was in 2008!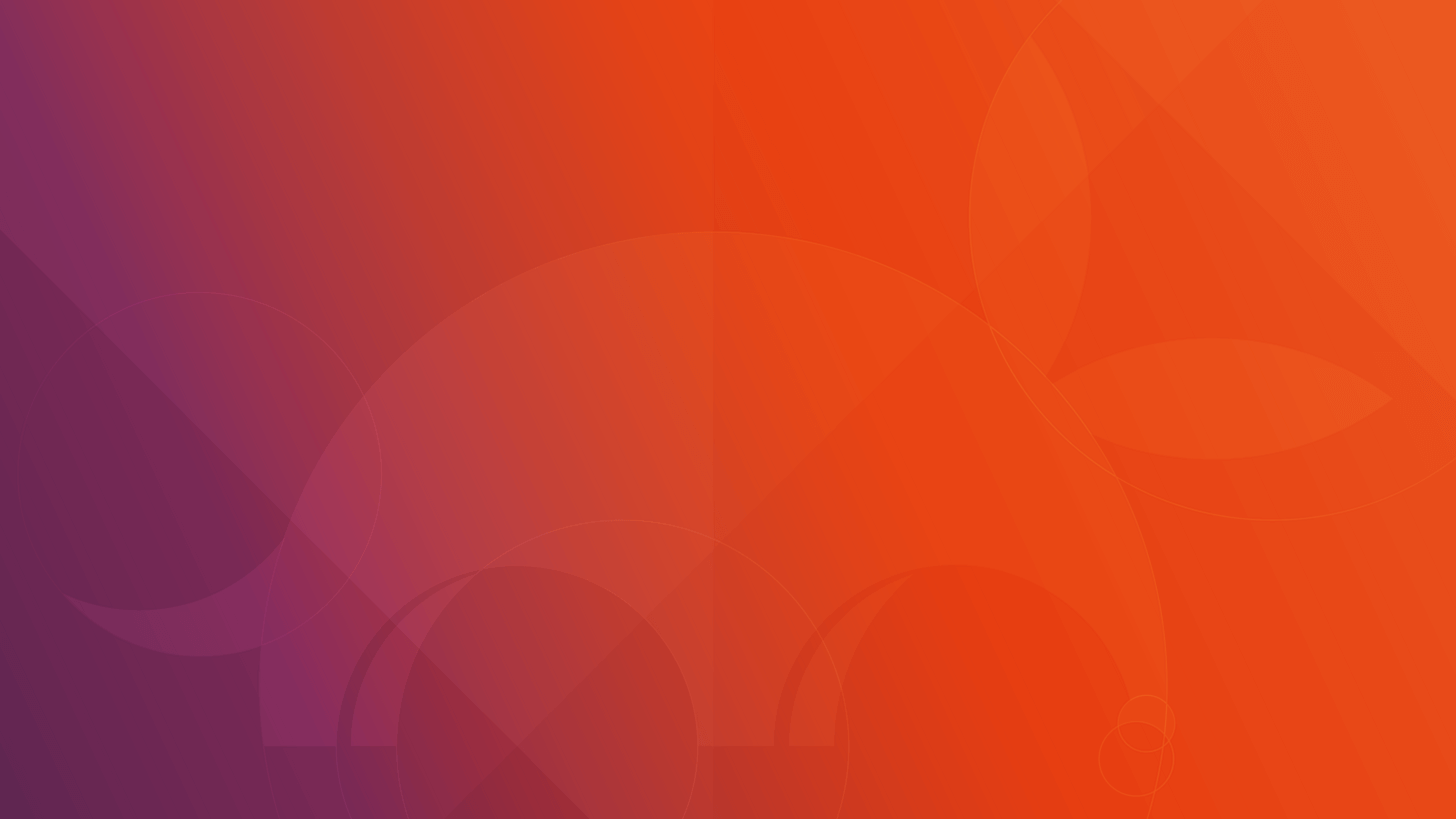 [mks_button size="medium" title="Download Ubuntu 17.10 Default Wallpaper (HD)" style="squared" url="https://drive.google.com/file/d/0B8vz2xMsKSb1bG13VS1aZ1N0enc/view" target="_blank" rel="nofollow" bg_color="#46698E" txt_color="#fff" icon="fa-download" icon_type="fa" nofollow="1″]
7. Support for Captive Portals
What are Captive Portals anyway? Well, according to Wikipedia, a captive portal is a web page that a public-access network user is required to view and interact with before access is granted. You have probably encountered a couple on public Wi-Fi hotspots at airports, hotel lobbies, e.t.c.
What is a captive portal? Wikipedia describes it as:
"…a web page that the user of a public-access network is obliged to view and interact with before access is granted."
Captive portals are most commonly found on public Wi-Fi hotspots, like those offered at cafes, airports, hotel lobbies and so on. Ubuntu's plan is to add an on/off switch for connectivity check in the GNOME Control Center in order to check the connection (and this involves pinging a URL).
8. Improved Bluetooth Support
This isn't that much of a major change but it will improve Ubuntu's overall usability because Ubuntu 17.10 will automatically switch its sound output to Bluetooth as soon as it has a Bluetooth speaker, soundbar or headset connected to it.
So no need to dive into the system's sound settings to manually select the audio output device any longer.
See a demo below:
9. A Better Login Screen
Ubuntu hasn't just adopted Gnome Display Manager, they have also customized it and given it the Canonical touch complete with the ambiance theme and orange action button and accent colors. If you like what you're seeing then like me, you can't wait to see the distro in all its glory.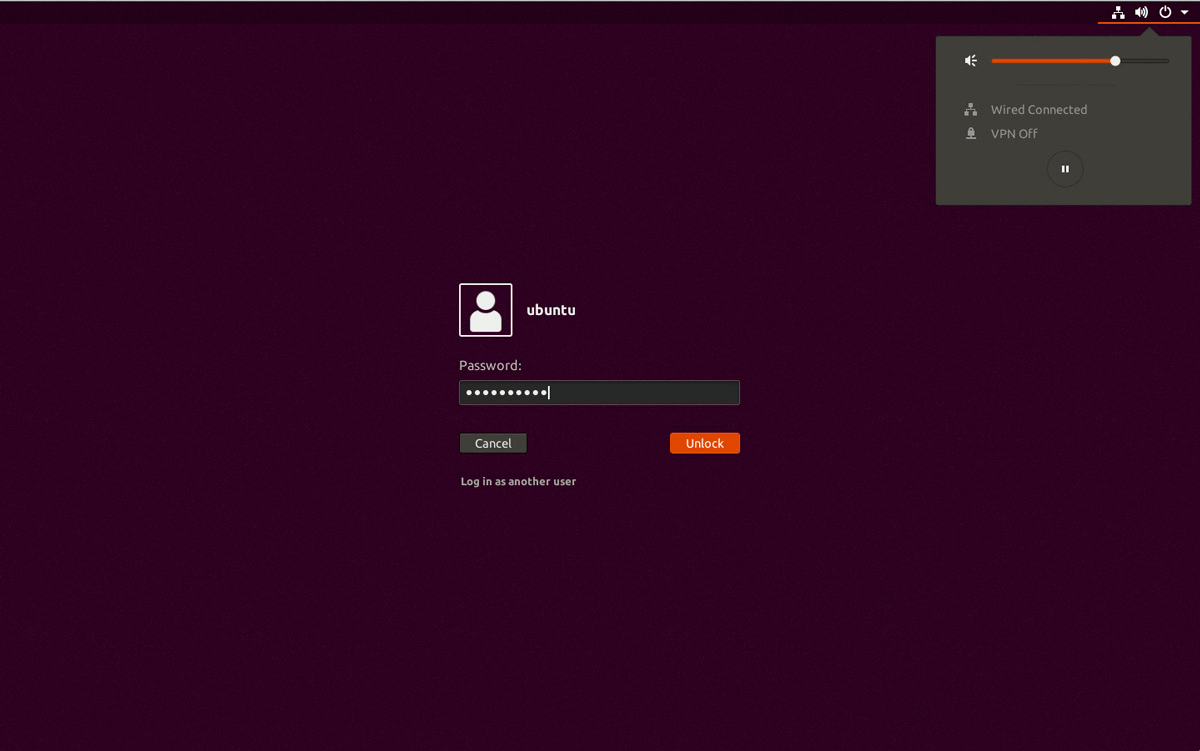 And although you easily change your lock screen's background image, I can't say the same for the login screen.
10. Windows Buttons at The Top Right Corner
That's right! The controls for close, minimise, and maximise will be back on the top right corner of app windows by default and this is already evident in the latest builds of the Artful Aardvark.
Download and Install Ubuntu 17.10 (Artful Aardvark)
To avoid potential bugs and data loss I advise that you perform a clean installation on a virtual machine since this release is not official yet.
You can download the disk image for either 32-bit or 64-bit architecture:
So there you have it, guys! 10 things you can look forward to in Ubuntu 17.10 Artful Aardvark and I believe they add up to make the Ubuntu experience an even more enjoyable one.
Other changes include better GPU/CUDA support, EXT4 encryption with fscrypt, and 4K/HiDPI/Multimonitor improvements.
Did I miss any features you're sure will feature in the Artful Aardvark? Feel free to add them in the comments section.
And oh – don't forget to tell me how you feel about the upcoming official release of Ubuntu 17.10.
SaveSave
SaveSaveSaveSave
SaveSaveSaveSave