Task management apps have surely made life simpler for many. There are scores of software in the market which handle a variety of tasks such as accounting software, office suits, and management tools, etc.
However at times, despite having such software, it becomes challenging to hop from one task to another on your to-do-list because of priorities, different clients, and deadlines to meet. But, fortunately, there are lots of software that are dedicated for task management.
Related Read: The 11 Best Cross-Platform Note-Taking Apps
Such software not only organizes workflow but also improves one's capability to handle challenging tasks, especially when it comes to an individual task with several requirements.
Through this article, we will introduce you to some of the best cross-platform task apps which will manage your business and work needs.
1. Joplin
Joplin a free and open-source to-do app is capable of managing a heavy number of notes. These notes can be copied, searched, tagged, and modified from the apps directly in markdown format.
Synchronize your notes with a variety of cloud services like Dropbox, WebDAV, and OneDrive, etc. When you synchronize your notes, tags, and other data, it gets saved in a plain text file that can be moved, backed, and inspected easily.
This application can be availed for Linux, Windows, Android, macOS, and IOS.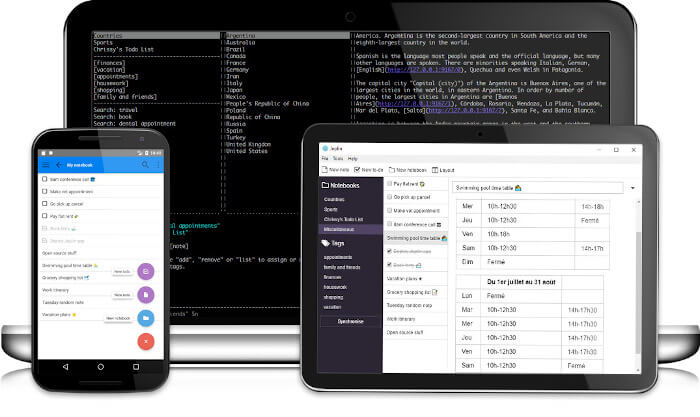 2. Todoist
Todoist is a powerful and strong task management tool that is a great choice for individuals, small teams, and professionals to handle various tasks like projects and even shopping lists, etc.
This solid yet simple collaborative software tool lets many users bring upon easy set-ups and complex task management, just like that, which makes it a brilliant choice for both productivity buffs and light users.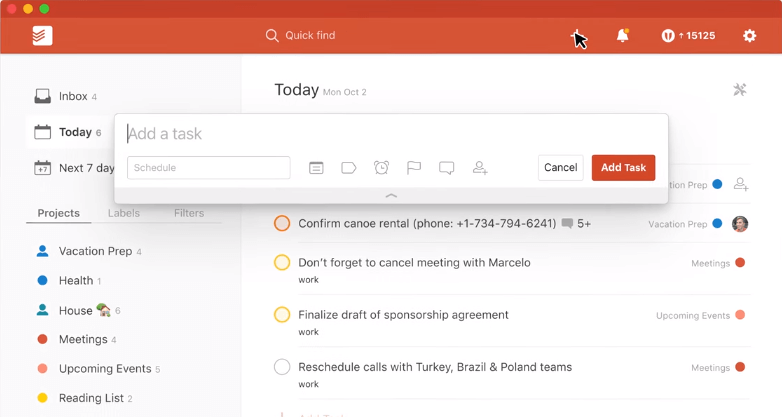 3. Emacs Org Mode
Easily write plain text documents and export them to PDF and LATeX with Emacs Org-mode. This built-in extension helps to manage to-do lists, keep notes, manage projects, and author documents in an effective and fast manner.
It comes with AUCTeX for writing Tex files. Emacs offers a great way to write text into Org-mode as the source stays in a plain text file with only a few typesetting elements. Besides, the text is autonomous of its outcome as with Org-mode you can export various formats including PDF and LATeX.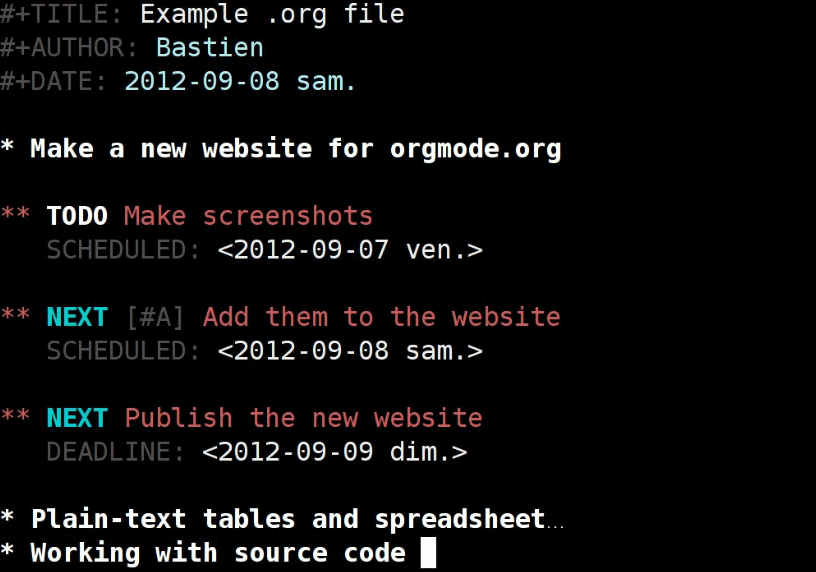 4. Todo.txt
Todo.txt is a text file system that helps in managing tasks across various platforms. It offers support to core features of todo.txt format and is completely compatible with Chrome extension and Todo.txt CLI.
Its functions include search, create, edit, and delete tasks. It also lets the user remove, add/or change the priorities, projects, tags, and due dates. Besides, it also lets one filter task based upon incomplete, complete, and due status, etc.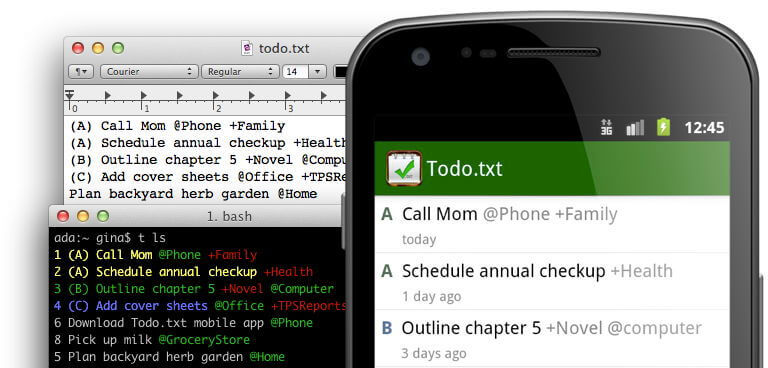 5. Standard Notes
Standard Notes a private and simple notes app lets you synchronize your notes across all devices securely including your Windows, Android, and iOS, etc. It ensures end to end encryption of your notes so that no one else can access them.
This simple app will surely make your life simpler by letting you write notes on the go while syncing them securely with all of your devices.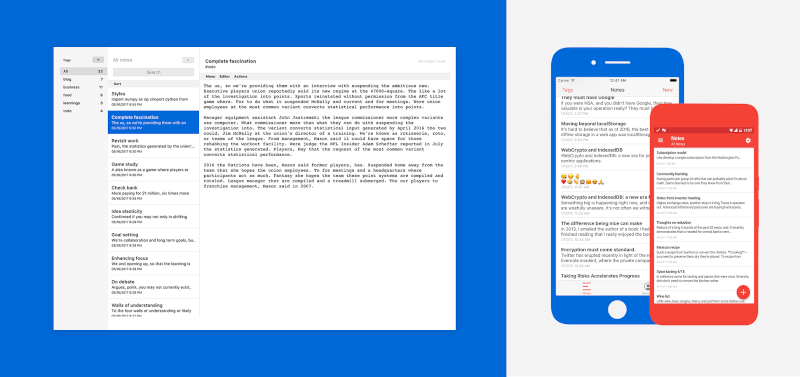 6. Microsoft To-Do
Microsoft To-Do task management app from Microsoft will help you manage your day to day tasks and stay organized. Take notes, make shopping lists, record collections, task lists, and plan an event with this amazing app to shoot your productivity, stay organized, and focused with Microsoft To Do!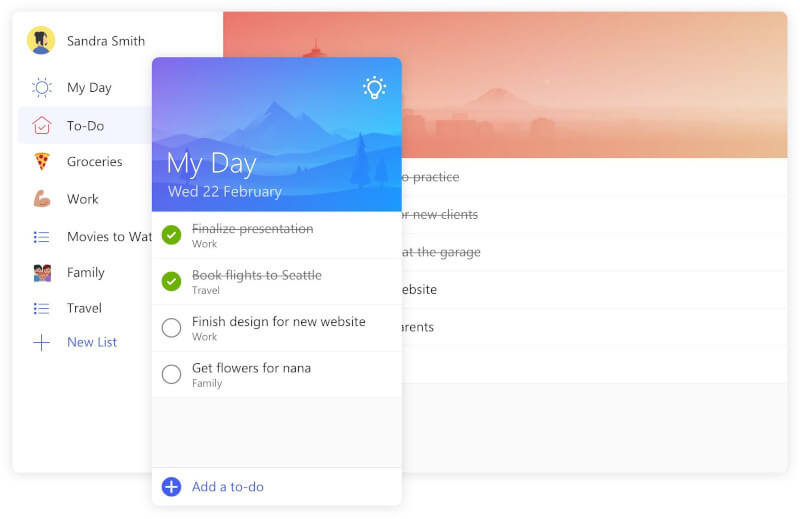 7. Taskwarrior
Taskwarrior a free and open-source tool helps in maintaining your ToDo list using the command line. It offers fast, flexible and flawless tasking that includes tasks adding, editing, deleting, starting, running custom queries, undo changes, executing custom task commands, see tasks using reports, annotate, auto-synchronization, multi-profile support, and de-annotate, etc., so that you manage your work, project, and clients effectively and efficiently.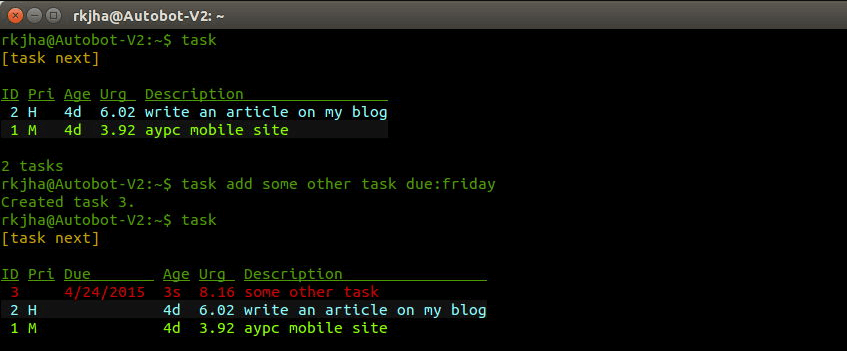 8. Google Keep
Let your mind speak with Google Keep! This incredible tool lets you capture your thoughts and reminds them later at the right time. Always on the go? Just speak a voice memo and have it auto-transcribed.
With Google Keep, you don't have to worry about your tasks, simply take a receipt or a document and organize them in the search anytime you want. Besides, it makes it easy for you to create a list and then shares it with your family and friends.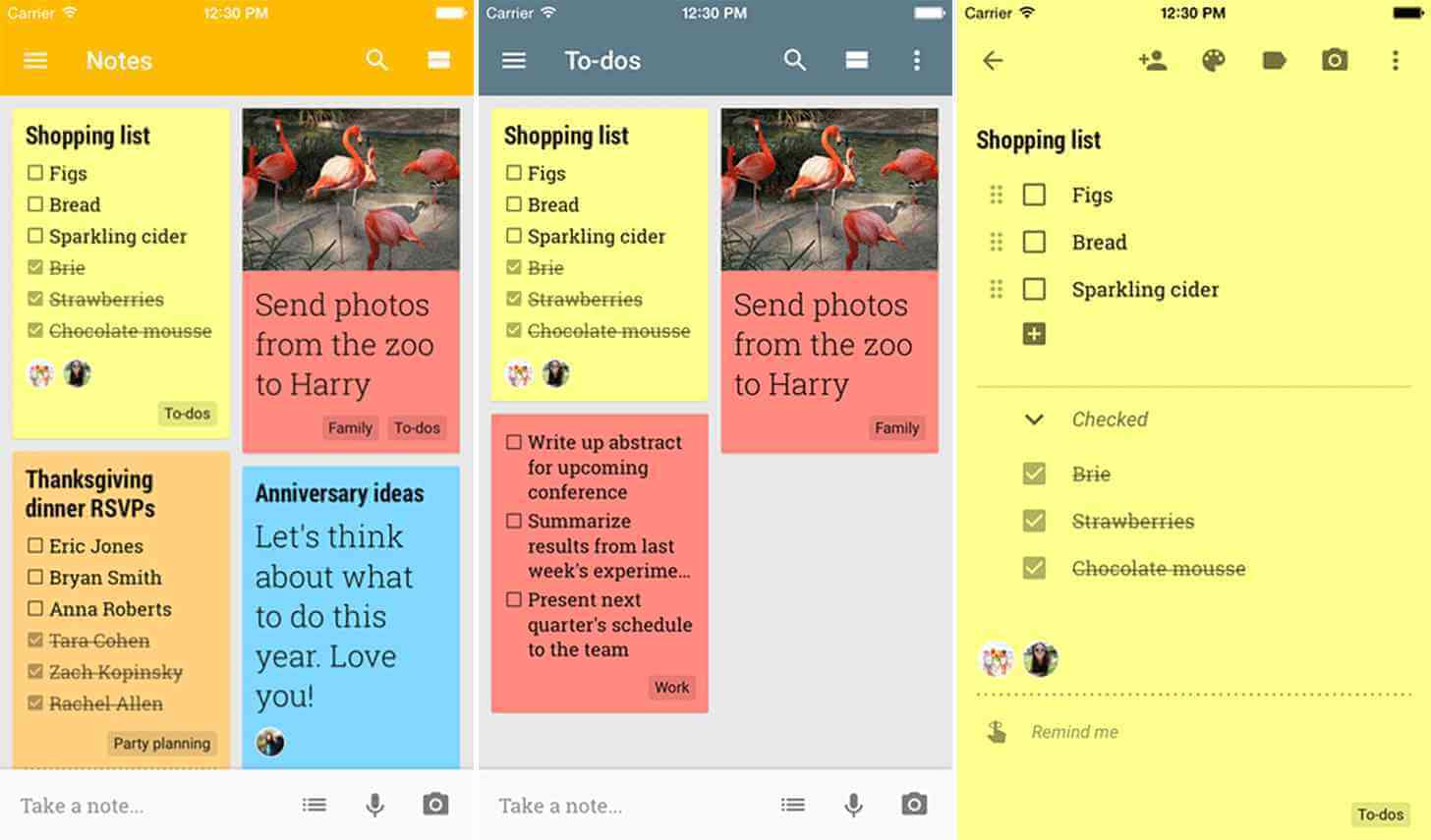 9. Trello
Trello a visual software tool that lets you easily manage your work and life. Keep your work organized anytime and anywhere with it, whether you are taking up a project, planning, or a vacation, Trello has all the flexibility and customization that you need!
With Trello, manage your todo list, be free from memorizing everything, and stay organized wherever you go.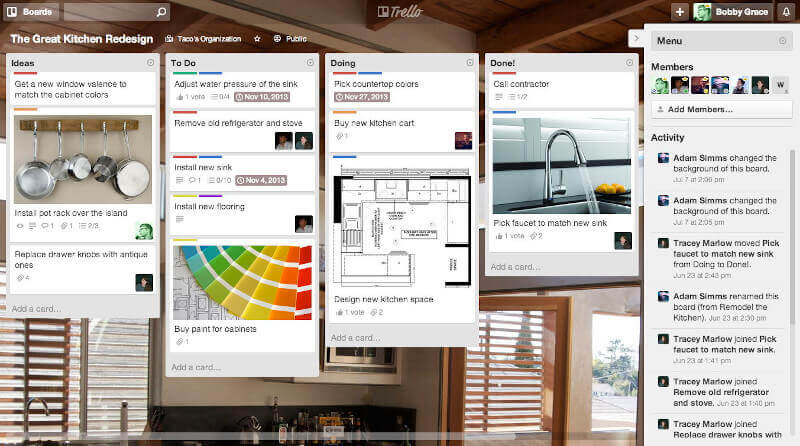 10. Workflowy
The world's best and the most powerful tool to take up all your worries related to taking. This easy to use application is designed keeping flexibility in mind. Workflowy will become your friend on the go as you can feed your articles, ideas, todo list, and lots more in it.
This task app will let you filter and tag list items, zoom sub-list, sync with your phone or computer device, tap, edit and add notes, etc. without any complications and hassles.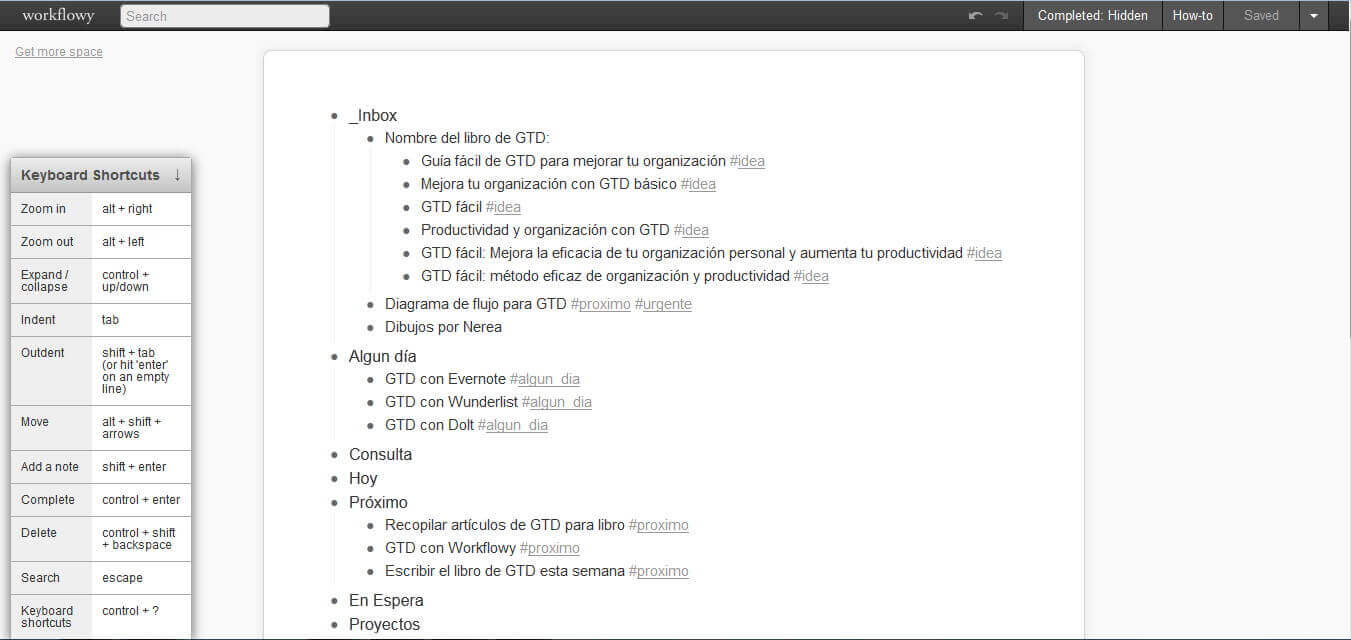 11. Simplenote
Simplenote is free and easy to use a simple note-taking app that allows you to create a to-do list, post instructions, and capture ideas, etc. It is built-in cloud synchronization which means the notes you create syncs on all devices automatically and in real-time.
Collaborate and work together with your colleague by sharing your ideas and notes you create on simplenote. It also allows you to add tags and pins that help you to find/search notes quickly and instantly. The notes are backed up with every change, so you never lose your content.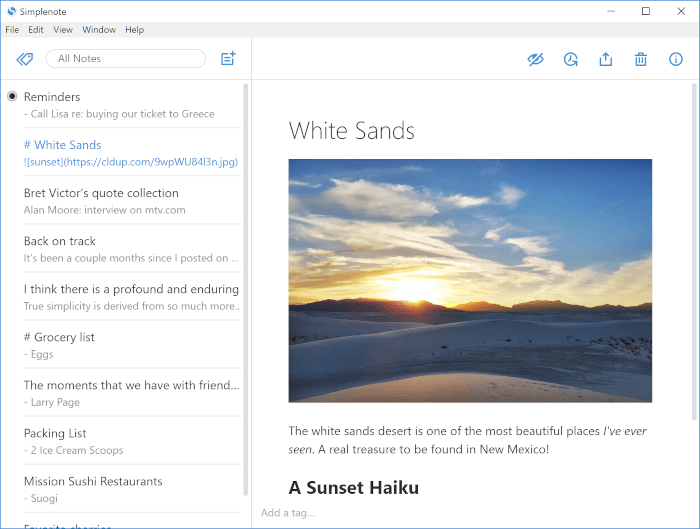 Summary:
Tasking is important and to accomplish it, a to-do list is a must. Through this article, we have listed the top 10 most liked cross-platform task apps which will help you balance both your work and life on the go!