Photoshop is the most popular photo editing software on the planet – a title that should come to you as no surprise having seen its thousand and one features. Photoshop, in the hands of an expert, can make the imaginably impossible come to life via images.
Written in C++ and Pascal, Photoshop was created by Adobe Inc. and was first released in 1990 since then, it has become the standard for vast areas in digital art.
Read Also: Best Painting Software for Linux
As nice as that sounds, Photoshop doesn't have any desktop clients for Linux users. While the reason for Adobe's behavior is still up for debate, I will rather spend my time compiling a list of the best alternatives that you can use in the meantime. In most cases, you wouldn't even need Photoshop any longer.
With that being said, here are the best Adobe Photoshop alternatives for Linux. This list concentrates on software that mirrors Photoshop's features so I wouldn't include apps that like Inkscape.
1. Pixlr
Pixlr is an online free but closed source image editing software that gives users the ability to creatively manipulate images using different editing tools and millions of free effects.
Pixlr has app clients for Android, iOS, Windows, and Mac where it has reached over 500 million users and over 10 billion edited images in total. While it doesn't have a Linux app yet, Linux users can enjoy all of its features by using both of its online versions in their browser for free to create and edit stunning images.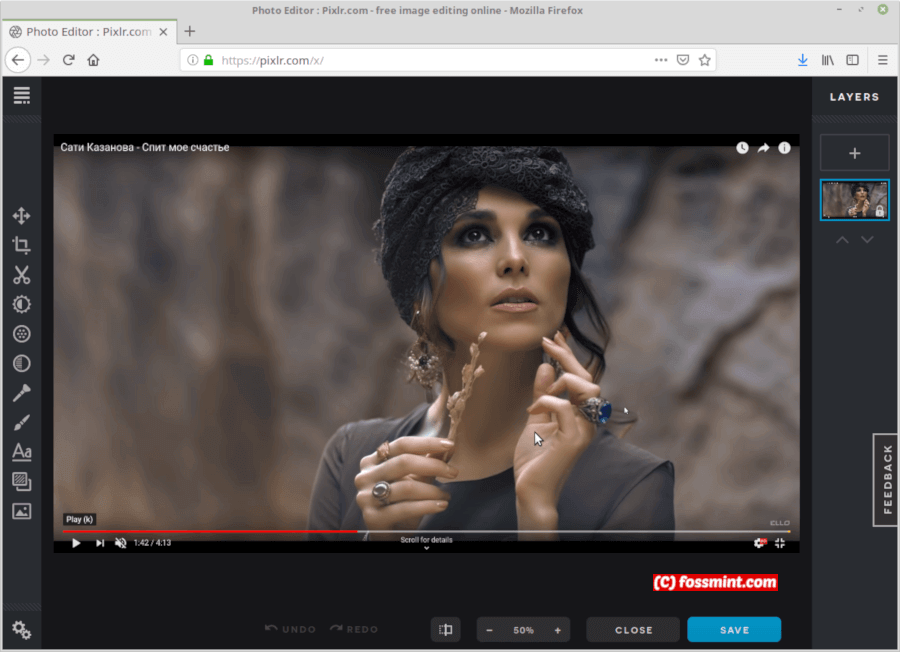 2. Photopea
Photopea is a free advanced image editor for creating and manipulating raster graphics online. It runs in the browser but works locally so you can use it even when you're offline.
Photopea is designed to be a replica of both Photoshop's UI and many of its features including working with filters, masks, layers, vectors, smart objects, key bindings, etc. It also features support for working with other popular graphics formats such as .XD, RAW, .sketch, PSD, and XCF.
If you need a legally free version of Photoshop that you can use on any computer, you can't go wrong with Photopea. It is completely free to use as long as you don't mind the displayed ads.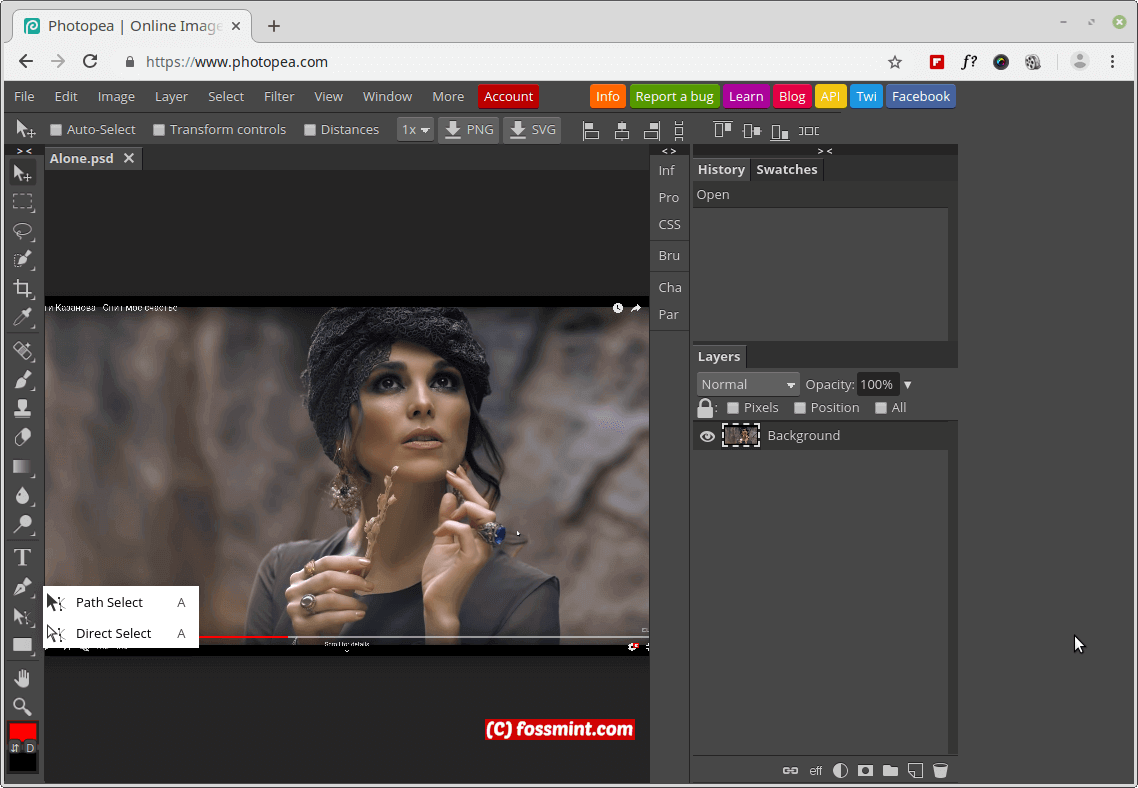 3. GIMP
GIMP (GNU Image Manipulation Program) is a free and open source image editing program created with sophisticated tools for graphic designs, illustrations, photography, and creative scientists.
It almost offers the complete Photoshop feature list that most image editors need including the most commonly-used Photoshop tools such as color correction, magic wand, brushes, layers, artboards, filters, etc.
You can also customize GIMP to set up preferred key bindings and even apply a skin to make GIMP look like Photoshop as well as to imitate its keyboard shortcuts.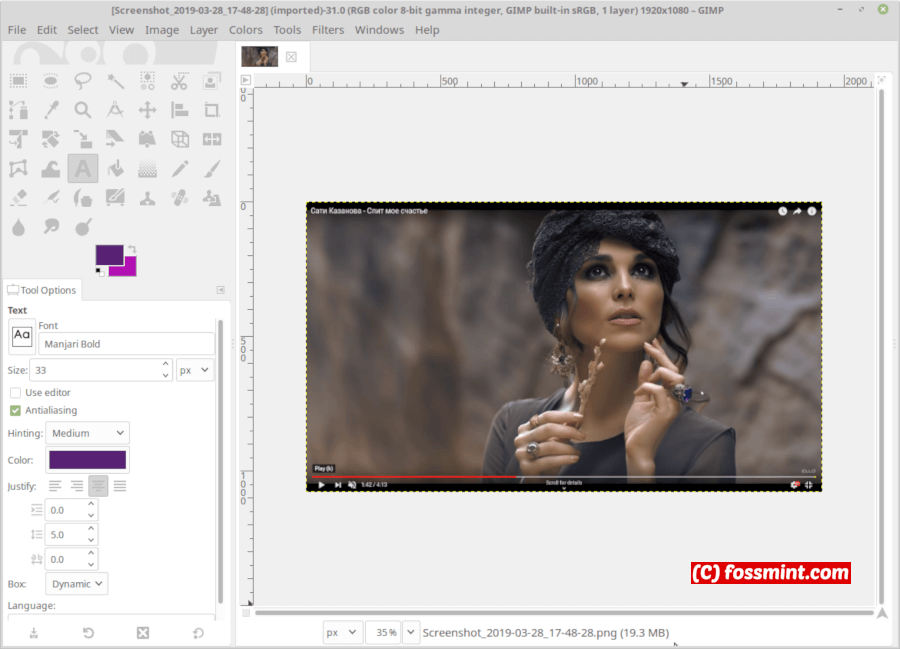 Gimp is included in the official package repository of your Linux distribution and it is the recommended method of installing GIMP.
$ sudo apt install gimp  [On Debian/Ubuntu]
$ sudo yum install gimp  [On CentOS/RHEL]
$ sudo dnf install gimp  [On Fedora]
4. Krita
Krita is a free, cross-platform and open source painting application aimed at providing affordable art tools in order to enable everyone to be able to create beautiful, professional digital paintings.
It is also an excellent app for creating concept art, comics, illustrations because of its wide feature set including layers, artboards, brushes, the pen tool, infinite undo/redo, layer masks, HDR support, color palette, and drawing assistance tools, to mention a few.
Krita started as KImageShop, an initiative started by members within the KDE project who chose to develop an app in the family of KOffice suite.
The project aim is to build a GUI shell around ImageMagick with plugin support, and long story short, 10 years and 2 name changes later, Krita is here free of charge with full compatibility with GIMP plugins and tons of other image manipulation tools.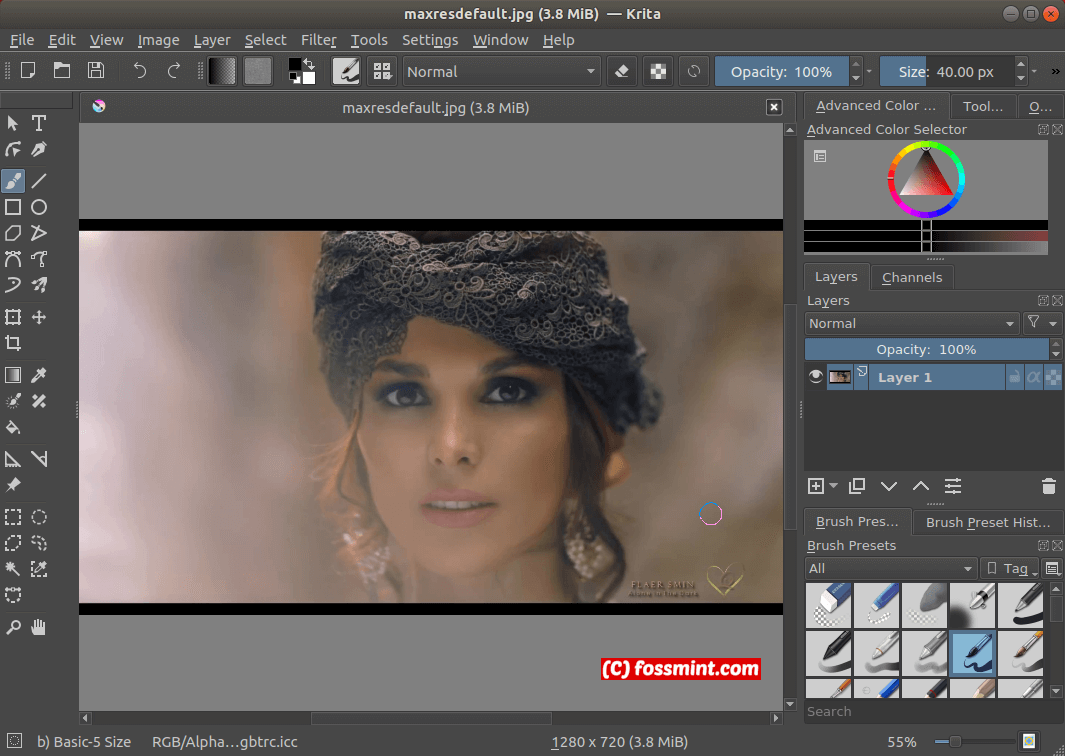 Install Krita on Ubuntu and its derivatives such as Linux Mint, Elementary OS, etc. using the official PPA.
$ sudo add-apt-repository ppa:kritalime/ppa
$ sudo apt update
$ sudo apt install krita

For other Linux distributions, you can download Krita AppImage and run it directly without installing it.
5. Darktable
Darktable is a free, open source, and cross-platform photo editing application created by photographers for photographers. It enables you to professionally deal with digital files including negatives and raw images.
It offers all photo editing tools in Photoshop such as custom filters, however, unlike raster editors like GIMP and Photoshop, Darktable implements image editing tools that enable non-destructive raw photo post-production.
Darktable is capable of so many features including zero-latency, supporting a variety of image formats, GPU accelerated image processing, color management, etc.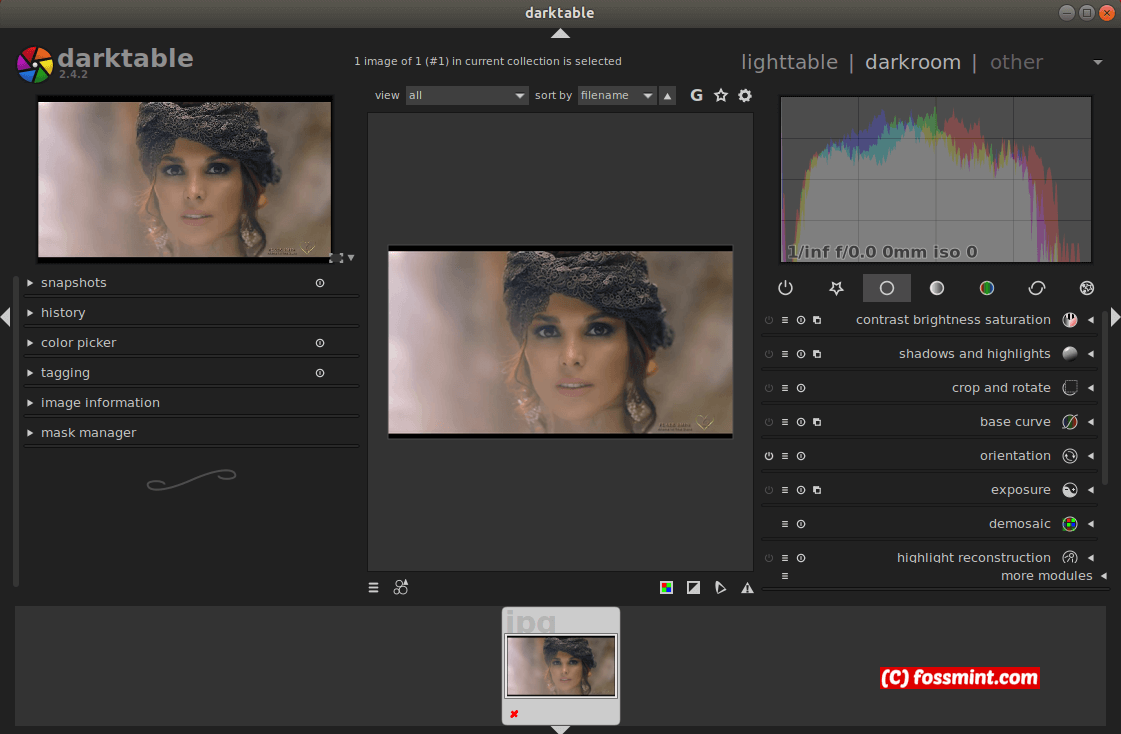 Dartable is included in the official package repository of your Linux distribution and it is the recommended method of installing.
$ sudo apt install darktable  [On Debian/Ubuntu]
$ sudo yum install darktable  [On CentOS/RHEL]
$ sudo dnf install darktable  [On Fedora]

6. digiKam
digiKam is a free and open source photo management application with integrated features for handling libraries, raw files, XMP metadata, and basic image editing. It features a Photoshop-like UI and is available for free on Linux, Windows, and Mac platforms.
digiKam provides users with the ability to process bulk photos which they can import and export, organize using tags and edit metadata. The basic image editing options if offers are not as many as those in Photoshop but it undoubtedly outnumbers the list in many other photography apps.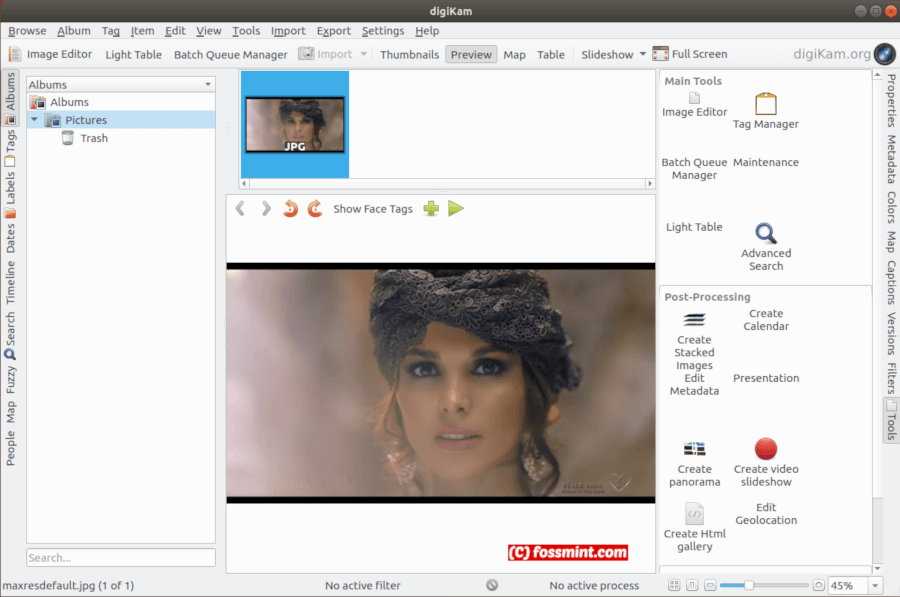 digiKam is added to the official package repository of your Linux distribution and it is the recommended method of installing.
$ sudo apt install digikam  [On Debian/Ubuntu]
$ sudo yum install digikam  [On CentOS/RHEL]
$ sudo dnf install digikam  [On Fedora]
Notable mentions
I have been careful not to include excellent image editing software that are better fitting alternatives to other Adobe products e.g. Inkscape for Illustrator and Rawtherapee for Lightroom.
Obviously, there are other photo editing and manipulation applications that you can use instead of Photoshop but I haven't added them for one reason or the other.
Notable mentions include:
Pinta, a free image editor that is considered the Linux equivalent of Paint.NET – its UI is not aesthetically pleasing.
SumoPaint, a free online application for image editing and digital drawing. Its offline app comes at a price.
Do you know other excellent Photoshop alternatives that Linux users will enjoy working with? Drop your comments in the section below.